Home
Tags
African American Interests
Tag: African American Interests
NEWS: (LOS ANGELES, Calif.) Covert Entertainment's 23-year-old powerhouse performer, Rahccy is packing pain, pushing power, igniting love and stirring the fever in her every verse with the release of her debut single, 'Miss Jill on 108th.' Young, gifted and unapologetically gay, Rahccy is knocking down musical walls and rebuilding them her way, single-handedly revamping hip hop and restructuring its current status quo.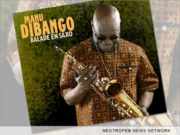 WASHINGTON, D.C. /eNewsChannels/ -- NEWS: The Oracle Group International debuts its Publishing Division with the acquisition of the memoir of Cameroonian born international jazz legend Manu Dibango to be released on December 1, 2015. To support the publication of this endeavor, Manu Dibango will embark on a U.S. Tour scheduled to coincide with the release of this book.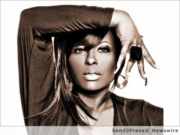 LOS ANGELES, Calif. /eNewsChannels/ -- NEWS: On June 26, 2015, Yolanda 'Yo Yo' Whitaker will be celebrated at the 2nd Annual City of Angels Celebrity Red Carpet Experience through awards and a live performance produced by Darryl Pitts (DP Productions) and partners Kevin and Schvone Rouse (Rouse House Entertainment). For over 25 years, Whitaker has influenced the world of hip hop.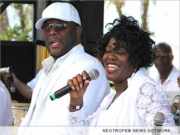 ATLANTA, Ga. /eNewsChannels/ -- NEWS: Powerhouse performer Chandra Currelley breaks out in the fifth season on Tyler Perry's 'For Better or Worse' in an expanded role capacity with more laughs, more lines and more wisecracking hilarity as the beloved 'Ms. V.' Ms. V is the down-to-earth housekeeper for the show's central characters Marcus and Angela, played by Michael Jai White and Tasha Smith.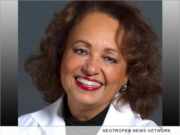 SACRAMENTO, Calif. /eNewsChannels/ -- NEWS: More than 600 members of Delta Sigma Theta Sorority, Inc., the largest African-American women's organization in the country, will spend Friday and Saturday Jan. 30 and 31 in Sacramento at the Doubletree Hotel celebrating their Founders Day.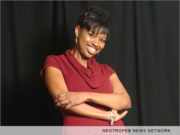 LAS VEGAS, Nev. /eNewsChannels/ -- NEWS: Princess Jessica Carol White is Royalty from birth. She is the daughter of Prince Mack Kaywood III. As a British-American who is mixed with one of the longest list of nationalities, Princess Jessica qualifies to marry into several Royal families. However, her status is currently single. She is part of a Royal family in England.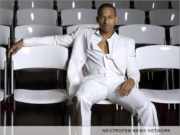 ATLANTA, Ga. /eNewsChannels/ -- NEWS: Music, modeling and acting are among the top three career goals for many in the entertainment field, but it is a well known fact that only a small percentage actually make any real headway in all three pursuits. Up and comer Drew Stephenson will not tell you that he is different, but he will show you with his persistence, determination and dedication.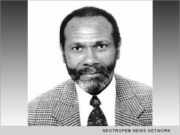 NORFOLK, Va. /eNewsChannels/ -- NEWS: Dr. Archie W. Earl, Sr., Associate Professor of Mathematics, in the College of Science, Engineering, and Technology, at Norfolk State University, has received a Service Award, recognizing him for 25 Years of Service Excellence to the Commonwealth of Virginia.
MOUNT LAUREL, N.J. /eNewsChannels/ -- NEWS: The Beyond Diversity Resource Center announces publication of a supplement to its book on racial dialogue in America, 'The Anti-Racist Cookbook.' The introduction to the supplement states, 'Today, people of color have less to fear from the overt actions of a Ku-Klux-Klan lynch mob than from the implicit bias of a gun-carrying member of a neighborhood watch.'
WASHINGTON, D.C. /eNewsChannels/ -- New York Times Best Selling Author and Activist Sister Souljah will headline a Global Summer Reading Initiative discussing a highly anticipated follow up to her book 'Coldest Winter Ever.' This new novel, 'A Deeper Love Inside: The Porsche Santiaga Story' (ISBN: 978-1439165317) will be the central topic of discussion for young people across the globe, as they come together to discuss and encourage the importance of Summer Reading.