Home
Tags
Alabama Business
Tag: Alabama Business
eNewsChannels NEWS: -- The Shoals' favorite farm-to-table grocery store, Cottonwood Farm & Grocery, now partners with United Natural Foods (UNFI) to offer all of your niche organic and natural favorites - right around the corner.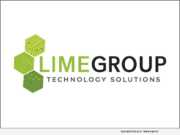 eNewsChannels NEWS: -- As a result of continued growth and client success, Lime Group, LLC, will begin offering marketing services tailored to specific business' needs and goals. In the past, Lime Group has offered a flat rate for access to all of their resources from website development and maintenance to social media management and print advertising.
eNewsChannels NEWS: -- TeethXpress will hold its final full-arch, immediate-load course taught from a guided treatment perspective Sept. 25-26, 2021, in Las Vegas, Nevada. Led by noted periodontist Curry H. Leavitt, DMD, MS, of Red Rock Periodontics & Implantology, the course will take place over two days at the Red Rock Institute implant training center in Las Vegas.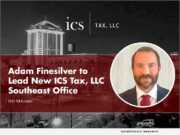 eNewsChannels NEWS: -- ICS Tax, LLC is excited to announce its Southeast regional expansion with a new office in Montgomery, Alabama. ICS welcomes Adam Finesilver, CPA as its Regional Director. Adam brings over 13 years of experience providing tax advisory services to clients in real estate, financial and professional services industries.
eNewsChannels NEWS: -- Welt cord is remarkably versatile and used in a highly diverse range of products. For businesses who plan to use welt cord as part of a product, they choose the right kind. The experts at Dapa Products are happy to help
eNewsChannels NEWS: -- Today, McWhirter, a leading commercial services firm in the southeast, announced the promotion of Tanya Shubert to Vice President of Management and Operations, Mid-South. Shubert joined McWhirter in 2018 and has been instrumental in growing the medical office property management portfolio to 11 buildings across Alabama and Mississippi.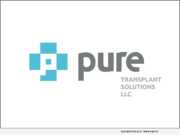 eNewsChannels NEWS: -- Pure Transplant Solutions, LLC (PTS), a collaboration driven biotechnology company focused on the development of human leukocyte antigen (HLA)-based diagnostics and therapeutics within the field of transplantation, is proud to announce that it has entered into a collaboration agreement with The University of Alabama at Birmingham (UAB), a leading institution in transplant research.
eNewsChannels NEWS: -- EPIC Insurance Brokers and Consultants announced today that Allen Baker has joined its National Energy Construction Team as a Senior Risk Consultant. Baker will be based in Birmingham, Alabama.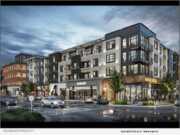 eNewsChannels NEWS: -- After a year in the works, downtown Florence could face a new economic boom thanks to The Mandolin, a thriving residential, retail, and office development project Bobo Family Group has proposed for the heart of the city.
eNewsChannels NEWS: -- ARRS, formerly known as Alabama Remodeling and Restoration Services, has launched its new website. With the launch of the new website, ARRS aims to better serve customers by providing them with easy access to the information they need regarding plumbing, HVAC, and remodeling services.