Home
Tags
Alberta Business
Tag: Alberta Business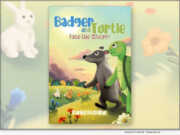 eNewsChannels NEWS: -- Relationships, marriage, and parenthood-these beautiful connections often come with their share of challenges. Dan McMillan, a therapist and psychologist based in Alberta, Canada, witnessed the struggles that can plague relationships. He recognized the need to shed light on a common hurtful pattern that couples often find themselves in. This realization led to the creation of his debut picture book, "Badger and Turtle: Face the Storm" (ISBN: 978-0228888116)
eNewsChannels NEWS: -- Author and entrepreneur Barb Lockert is excited to announce the release of her new cookbook, "Easy Baking in Barb's Kitchen" (ISBN: 978-0228885313; May, 2023). This cookbook offers easy-to-follow recipes and time-saving tips and tricks for bakers of all levels.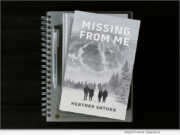 eNewsChannels NEWS: -- Heather Shtuka and her family lived a normal life until their eldest son Ryan Shtuka tragically disappeared one night after attending a house party. "Missing From Me" (ISBN: 978-0228880295; Nov., 2022) details their harrowing journey to find answers.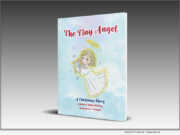 eNewsChannels NEWS: -- John & Julie Stirling share their family tradition with the world in the new children's book "The Tiny Angel" (ISBN: 978-0228860723). Originally, John Stirling created the story of "The Tiny Angel" in the 1970s for his children and future grandchildren. He believed people could obtain their goals in life by having the courage, support, and to have faith that they can.
eNewsChannels NEWS: -- "My Spouse, My Friend" (ISBN: 978-0228842859) is a must-have book for couples, newlyweds, those long in love, and engaged. A crash course on married life by author Ingiete Oyama, the book is a guide to navigating questions about marriage and finding answers.
eNewsChannels NEWS: -- "HOW IN THE HELL DID I GET HERE? Forever Changing the Genetic Blueprint" (ISBN: 978-0228871224) is a riveting and raw story of how author Shannan Mondor overcame alcoholism and mental illness and broke free from the genetic blueprint of addiction that demonized her family for generations.
eNewsChannels NEWS: -- Skell, Inc. (dba Bug-A-Salt) filed a lawsuit on Sept. 13, 2021, against Uncle Weiner's Wholesale, a chain of stores in Canada operated by Indigo Wholesale, Inc., according to Bug-A-Salt's attorney, Liat Cohen, Esq. The claim is for relief against the defendants who have, according to Cohen, interfered with Bug-A-Salt's intellectual property rights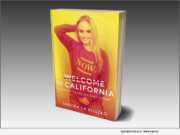 eNewsChannels NEWS: -- Sandra LA Boszko is quickly building a name for herself as an author who's edgy and honest. That's why her new book, "Welcome to California: From LA County Jail to #1 in Sales" (ISBN: 978-1525546440) was named one of the best indie books of 2021 by the Independent Book Publishing Professionals Group.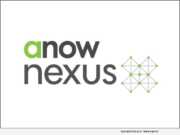 eNewsChannels NEWS: -- Anow is excited to announce the launch of Nexus, a simple, but sophisticated cloud-based form filler that's designed to help licensed real estate appraisers collectively work on appraisals in a live, multi-collaborative nature.
eNewsChannels NEWS: -- veryone has been economically impacted by COVID-19 in one way or another and property appraisers are no exception. However, Anow, an appraisal management software developer, is excited to announce the launch of Anow Walkthrough a sophisticated, but straightforward homeowner inspection product.