Home
Tags
Alliances and Partnerships
Tag: Alliances and Partnerships
eNewsChannels NEWS: -- Today, Swift Homes announced a partnership with iHeartMedia on a multiplatform marketing campaign across multiple markets in the United States to help build awareness of Swift Homes' benefits and seller-friendly offerings that are available to consumers who are looking for real estate advice and services.
eNewsChannels NEWS: -- Galway Holdings ("Galway") today announced its investment in MAI Capital Management LLC ("MAI"). The move adds a new business vertical in financial and wealth management services to complement existing business relationships within EPIC Insurance Brokers & Consultants as well other areas of specialization across all Galway platforms.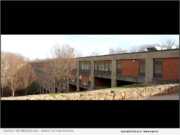 eNewsChannels NEWS: -- Marietta City School District is investing in improving the High School café, kitchen, and concession stand with Energy Optimizers, USA. As a member of the META Solutions Educational Purchasing Co-op, the District will be able to tap into the LED Lighting and Energy Savings Program through the Ohio Council of Educational Purchasing Consortia.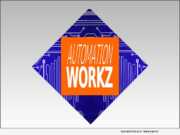 eNewsChannels NEWS: -- Detroit-based Automation Workz Institute, Inc., the nation's only Black tech diversity consulting and upskilling institution, today announced the close of $10 million growth financing to drive the expansion of their cybersecurity, network engineer and development certification courses to people of color across America.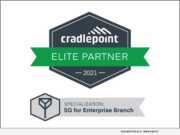 eNewsChannels NEWS: -- Connected Solutions Group, LLC (CSG) today announced that it has achieved 5G for Enterprise Branch Specialization from Cradlepoint, the global leader in cloud-delivered LTE and 5G wireless network edge solutions. The 5G for Enterprise Branch Specialization identifies and recognizes partner organizations that are leaders in positioning and selling Cradlepoint's 5G for business solutions.
eNewsChannels NEWS: -- FormFree® today announced it has entered into an agreement with Lenders One®, a national alliance of independent mortgage bankers and service providers, to offer its product set to the Lenders One Mortgage Cooperative. Through the relationship, FormFree will offer Lenders One members access to automated borrower verification tools that enhance the customer experience and optimize lender business operations.
eNewsChannels NEWS: -- The current state of retail vacancies is alarming - the industry at large is facing a massive gap in part-time workers. "We have never seen this many openings for part-time workers," said April Sabral from retailu. "Even more alarming is the pool of candidates that want to work in retail post COVID. Usually, we would have students applying for their summer jobs, but unfortunately, this has not happened in 2021."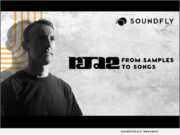 eNewsChannels NEWS: -- Instrumental hip-hop producer RJD2 has launched his first online course, made in partnership with music education platform Soundfly. This in-depth course guides students through RJD2's unique approach to chopping and flipping records, and how he arranges samples into fully realized songs.
eNewsChannels NEWS: -- NotaryCam®, a Stewart-owned company and a pioneering provider of remote online notarization and identity verification / authentication technology for real estate and legal transactions, today announced it has partnered with RUTH RUHL, P.C., a Texas-based law firm, to add security and automation to the firm's loss mitigation services through remote online notarization (RON).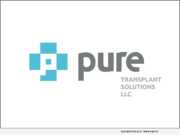 eNewsChannels NEWS: -- Pure Transplant Solutions, LLC (PTS), a collaboration driven biotechnology company focused on the development of human leukocyte antigen (HLA)-based diagnostics and therapeutics within the field of transplantation, is proud to announce that it has entered into a research collaboration with The University of Cambridge Abdominal Transplant Centre at Addenbrooke's Hospital.