Home
Tags
Alliances and Partnerships
Tag: Alliances and Partnerships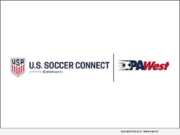 eNewsChannels NEWS: -- Stack Sports, the largest and fastest-growing provider of sports technology, today announced a five-year extension of its strategic partnership with PA West Soccer, the governing body for US Youth Soccer in Western Pennsylvania.
eNewsChannels NEWS: -- The BioBuilder Educational Foundation announced that they are to partner with the Niswonger Foundation on their award of an "Education Innovation and Research" (EIR) Grant from the U.S. Department of Education that will focus on educational opportunities in Science, Technology, Engineering and Mathematics (STEM).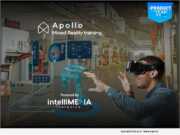 eNewsChannels NEWS: -- The Ethiopian Ministry of Science and Higher Education (MoSHE) agrees to join forces with IntelliMedia Networks Inc. and its local partners Andalem Consulting PLC and United Systems Integrators, to enable a country-wide online learning platform to streamline access to higher learning across Ethiopia and improve quality of education and training for undergraduate and graduate students.
eNewsChannels NEWS: -- Olea Kiosks, Inc., a visionary provider of self-service kiosk solutions, today announced a strategic partnership with UrVenue, the leading hospitality technology platform that powers commerce, enhances the guest experience and monetizes a resort's real estate.
eNewsChannels NEWS: -- Fanplayr, a leader in online behavioral personalization and AI for the past 10 years, recently closed a funding round from Partners for Growth (PFG) to support significant growth in its business and customer base.
eNewsChannels NEWS: -- SimpleNexus, developer of the leading digital mortgage platform for loan officers, borrowers, real estate agents and settlement agents, today announced a two-way integration with Unify's Business Growth Platform that streamlines the loan application process to improve efficiency and help mortgage lenders reduce application abandonment.
eNewsChannels NEWS: -- Synergy is pleased to announce its strategic partnership with recent Ernest N. Morial Small Business of the Year Award winner Airware. Airware is a minority certified business with a long track record of introducing innovation at the local, state and Federal government level.
eNewsChannels NEWS: -- Healient Physician Group and Kansas City's newest Medicare-approved diagnostic imaging vendor, New Frontier Mobile Diagnostics, have announced a partnership to improve access to care for seniors put at risk by the Covid-19 health crisis.
eNewsChannels NEWS: -- Indiana 5G Zone and Edge Technologies are excited to announce a groundbreaking partnership to rapidly enable practical 5G research that leads to deployed solutions that offer tangible value for businesses and communities alike.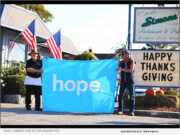 eNewsChannels NEWS: -- This Thanksgiving, Gary Simons of Simply Simons restaurant in Swansea, MA, and Peter Moubayed, owner of NorthEast Fleece in Fall River, MA, will deliver homemade hot turkey dinners, warm fleece blankets and a much-needed message of hope.