Home
Tags
Alliances and Partnerships
Tag: Alliances and Partnerships
eNewsChannels NEWS: -- Appvance, the inventor and leader in AI (Artificial Intelligence)-driven testing technology announced today that it has formed a strategic partnership with Tech Mahindra, a leading provider of digital transformation, consulting and business reengineering services and solutions.
eNewsChannels NEWS: -- Aris Energy Solutions announces that it has been selected for a Department of Energy funding award for its proposal "Modular Fuel Cells Providing Resiliency to Data Centers and Other Critical Power Users." Aris celebrates this $2.66 million 3-year award with its esteemed program partners.
eNewsChannels NEWS: -- SimpleNexus, developer of the leading digital mortgage platform for loan officers, borrowers, real estate agents and settlement agents, today announced the availability of its recently launched hybrid eClosing feature on the Ellie Mae Digital Lending Platform.
eNewsChannels NEWS: -- Celeres Capital, an investment and advisory firm based in San Juan, Puerto Rico, announced that the U.S. territory has secured a leadership role in communication technology with the Puerto Rico 5G Zone initiative. This laboratory is primed to enable companies, government entities, and academia to test applications and build new use cases for 5G networks, securing Puerto Rico's future success.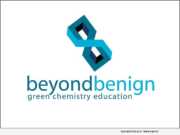 eNewsChannels NEWS: -- Green chemistry education nonprofit Beyond Benign partnered with Dow (NYSE: DOW) at the start of 2020 to encourage academic institutions to engage in the adoption of green chemistry in higher education. Green chemistry is the design of chemical products and processes that generate the least amount of harm and waste possible while maintaining excellent quality.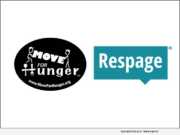 eNewsChannels NEWS: -- Respage - a leading provider of apartment marketing services for thousands of communities nationwide, and Move For Hunger - a national hunger relief non-profit organization, announced a new partnership that will fight hunger and reduce food waste nationwide.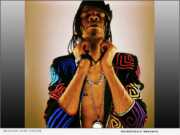 eNewsChannels NEWS: -- HausHill Entertainment, a Los Angeles based broadcast, creative media, distribution and entertainment company and David Sincere, celebrity choreographer and renowned musician - ink a collaborative 3 season deal for the "Industry Top 10" Visual Podcast.
eNewsChannels NEWS: -- Willow.ai, provider of a proprietary pre-trained artificial intelligence solution called Willow™ that analyzes insights, automates workflows, and optimizes everyday business tasks, announces today its new partnership with TECVINE, a leading provider of network, cloud, and mobility infrastructure solutions for enterprise organizations.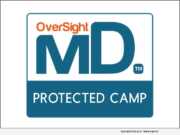 eNewsChannels NEWS: -- The OverSightMD COVID-19 tracking and screening solution was instrumental in providing a safe environment for campers and staff while demonstrating the benefits of routine wellness screenings. The Tenafly Teen Summer Camp in Tenafly, New Jersey deployed the OverSightMD COVID-19 solution prior to the first day of camp and was able to maintain a COVID-19 free camp for the duration of the summer camp schedule.
eNewsChannels NEWS: -- Papa and Lotsa Helping Hands, two companies dedicated to providing seniors and patients living at home with support and caregiving assistance, are ensuring that these individuals continue to have the support they need amidst the pandemic's impact on the ability of working caregivers to stay at home.