Home
Tags
Alliances and Partnerships
Tag: Alliances and Partnerships
eNewsChannels NEWS: -- Dark Matter Technologies (Dark Matter), an innovative new leader in mortgage technology backed by time-tested loan origination software and leadership, today announced a contract with Lakeland, Florida-based Publix Employees Federal Credit Union (PEFCU). The signing is the first under Dark Matter's new corporate structure and reflects the growing footprint of the company's popular Empower(r) Loan Origination Platform in the credit union sector.
eNewsChannels NEWS: -- Collaborative Agile Solutions LLC (CAS) has teamed with DCS Corporation to provide the Air Force Life Cycle Management Center (AFLCMC) High Altitude Intelligence, Surveillance, and Reconnaissance (ISR) Division with Enterprise Agile Strategist Support.
eNewsChannels NEWS: -- Stack Sports, a leading global provider of sports technology, is thrilled to announce its new exclusive partnership with Iowa Soccer. The partnership, spanning three years, will see Sports Connect, Stack Sports' innovative platform, serving as the official online registration provider of Iowa Soccer, reinforcing Stack Sports' commitment to empowering youth sports organizations with state-of-the-art technology solutions.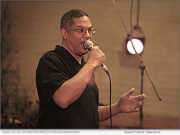 eNewsChannels NEWS: -- Digitl Mediums, a bi-coastal boutique full services consulting, marketing and branding company, is pleased to announce a strategic partnership with SureThing Productions, a renowned name in the entertainment industry.
eNewsChannels NEWS: -- Toyota and HANG, the leading direct-to-consumer fan platform, are deploying innovative media approaches this sports season that are driving audience levels higher than television, with deeper data insights and engagement. To introduce its first-ever Grand Highlander SUV to targeted Black and Indian expat consumers, Toyota and its agencies, Burrell and InterTrend, have leveraged HANG's unique second-screen experiences to power deep engagement across more than 1 million views.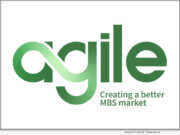 eNewsChannels NEWS: -- Agile, a groundbreaking fintech bringing mortgage lenders and broker-dealers onto a single electronic platform, is excited to announce that HilltopSecurities, a full-service investment bank and wealth advisory firm, has joined Agile's broker-dealer network.
eNewsChannels NEWS: -- In an exciting new partnership aimed at amplifying the engagement of sports families, Stack Sports has partnered with iSport360. The collaboration is set to launch an engaging and always-positive youth sports newsletter, catering specifically to families within the expansive Stack Sports ecosystem.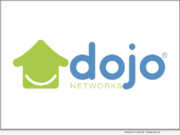 eNewsChannels NEWS: -- Dojo Networks, a leading national provider of high-speed internet services, is bringing Managed WiFi for multi-tenant housing (apartment buildings) to underserved communities through a new partnership with A2D. As a Competitive Local Exchange Carrier (CLEC), A2D develops, owns, and operates open access networks with a focus on improving infrastructure in underserved urban and rural communities.
eNewsChannels NEWS: -- Avenu Insights & Analytics and ClearGov have joined forces in a strategic partnership set to revolutionize local government operations and financial management. This collaboration will span across several crucial areas of cooperation.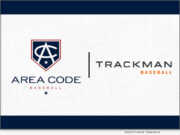 eNewsChannels NEWS: -- Stack Sports and TrackMan Baseball are thrilled to unveil an exclusive partnership that solidifies TrackMan as the official tracking technology for Area Code Baseball. This collaboration will usher in cutting-edge technology for high school baseball players participating in the premier showcase events.