Home
Tags
Alliances and Partnerships
Tag: Alliances and Partnerships
eNewsChannels NEWS: -- Mortgage document preparation vendor International Document Services, Inc. (IDS), announced today it is fully integrated with Promontory MortgagePath LLC, a leading provider of comprehensive digital mortgage and tech-driven fulfillment solutions, as part of a preferred partnership agreement signed with Promontory MortgagePath earlier this year.
eNewsChannels NEWS: -- SimpleShowing, an online real estate startup disrupting the traditional real estate brokerage by changing the way buyers and sellers use real estate services, is pleased to announce its partnership with Expetitle, a Wynwood-based technology-driven startup, to bring a fully digital-first closing solution to reality.
eNewsChannels NEWS: -- youturn, the leader in therapist-led content for people struggling with substance misuse, announced a partnership with I-Ally, a rapidly expanding platform of caregiver resources. The partnership will allow a mutual sharing of resources.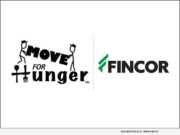 eNewsChannels NEWS: -- FINCOR Construction, a multi-family renovator operating along the east coast, and Move For Hunger, a national relief non-profit organization, have announced a new partnership that will fight hunger and reduce food waste nationwide. Recent reports say that nearly 8 million Americans have fallen into poverty since the summer.
eNewsChannels NEWS: -- Stack Sports, the largest and fastest-growing provider of sports technology, continues its momentum in Soccer with a 5-year partnership extension with long-term partner Georgia Soccer.
eNewsChannels NEWS: -- The RPM Foundation, a member of America's Automotive Trust, is proud to announce that they have joined forces with The Great Race. RPM will work with the Great Race to administer their X-Cup Grants, Scott Henderson X-Cup Scholarship Awards, and the new X-Cup Team Choice Award.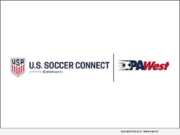 eNewsChannels NEWS: -- Stack Sports, the largest and fastest-growing provider of sports technology, today announced a five-year extension of its strategic partnership with PA West Soccer, the governing body for US Youth Soccer in Western Pennsylvania.
eNewsChannels NEWS: -- The BioBuilder Educational Foundation announced that they are to partner with the Niswonger Foundation on their award of an "Education Innovation and Research" (EIR) Grant from the U.S. Department of Education that will focus on educational opportunities in Science, Technology, Engineering and Mathematics (STEM).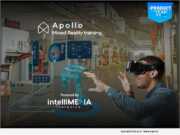 eNewsChannels NEWS: -- The Ethiopian Ministry of Science and Higher Education (MoSHE) agrees to join forces with IntelliMedia Networks Inc. and its local partners Andalem Consulting PLC and United Systems Integrators, to enable a country-wide online learning platform to streamline access to higher learning across Ethiopia and improve quality of education and training for undergraduate and graduate students.
eNewsChannels NEWS: -- Olea Kiosks, Inc., a visionary provider of self-service kiosk solutions, today announced a strategic partnership with UrVenue, the leading hospitality technology platform that powers commerce, enhances the guest experience and monetizes a resort's real estate.