Home
Tags
Alliances and Partnerships
Tag: Alliances and Partnerships
eNewsChannels NEWS: -- Valo Media, a user-generated content (UGC) agency, announced today that it has entered into a strategic partnership with OptionsSwing, an online education technology company. This new partnership will bring innovative solutions for strategic marketing initiatives as well as brand new content that will help OptionsSwing reach and engage a wider global audience.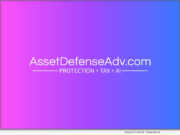 eNewsChannels NEWS: -- Asset Defense Team and Vast Solutions Group, Inc. are pleased to announce their joint venture, AssetDefenseAdv.com. This partnership brings together two leading companies in the asset protection and tax strategy industry, combining their expertise and resources to provide top-quality services to clients around the globe. The advanced platform is called "Einstein" and is currently in Beta 1.0.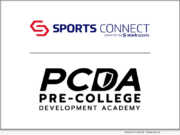 eNewsChannels NEWS: -- The Pre-College Development Academy (PCDA), the first network of post-high school inter-connected soccer academies in the United States, has announced a new multi-year partnership with Sports Connect, powered by Stack Sports, to further advance their mission of bridging the gap between youth soccer and the next level.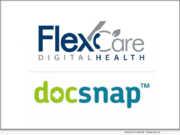 eNewsChannels NEWS: -- Docsnap, the first nationwide Consumer Health Utility, supports consumers leveraging their HIPAA rights to take ownership of all their medical records. Docsnap announced today its partnership with FlexCare Digital Health to expand access to quality healthcare services for members, families, employees, veterans, Medicare, and Medicaid Patient services.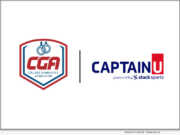 eNewsChannels NEWS: -- College Gymnastics Association (CGA) -the Gymnastics Organization that aims to grow the sport of Collegiate Men's Gymnastics - announced today a new partner in CaptainU, powered by Stack Sports, to help raise the profile of NCAA Men's Gymnastics and provide more opportunities at the Collegiate level.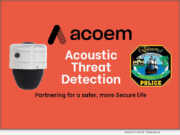 eNewsChannels NEWS: -- The Edenton Police Department has partnered with Acoem USA to implement Acoustic Threat Detection (ATD) technology to combat the community's recent increase in gun violence incidents. These real-time alerts triggered by ATD sensors notify police precisely when and where gun violence incidents occur.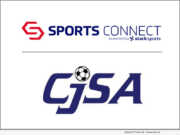 eNewsChannels NEWS: -- Connecticut Junior Soccer Association (CJSA), the Governing Body for the sport of soccer in the state of Connecticut, has announced a new three year partnership with Sports Connect, powered by Stack Sports. Sports Connect's partnership with CJSA serves to further the governing body's mission of providing quality opportunities for its members.
eNewsChannels NEWS: -- DigitalSelf®, Gil Green and 305 Films are pleased to announce their partnership to present the 9th annual Vibes Basel. DigitalSelf is the Title Sponsor for Vibes Basel, under the creative direction of Gil Green, at Art Basel at Supercar Rooms Miami on Friday, December 2, 2022.
eNewsChannels NEWS: -- Planet Defense LLC announced today its close partnership with Cape Fox Corporation (CFC) to develop and manage a technology Innovation Hub in Ketchikan, Alaska, starting immediately. This new project - a Public-Private Partnership - will strengthen Ketchikan's native community and local commercial businesses by providing them with emerging and smart technologies. This endeavor will particularly benefit the Alaska Native people living in the area.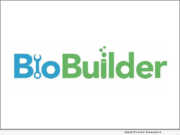 eNewsChannels NEWS: -- As a world-recognized program that trains the next generation of innovators and skilled workers in synthetic biology, the BioBuilder Educational Foundation announced new work with K2 Scientific to make high quality tools and equipment for life science research widely accessible. BioBuilder has partnered with K2 Scientific, who will donate industry-grade refrigeration units to four high-need high schools participating in the BioBuilderClub this academic year.