Home
Tags
Alliances and Partnerships
Tag: Alliances and Partnerships
eNewsChannels NEWS: -- NotaryCam®, a Stewart-owned company and a pioneering provider of remote online notarization and identity verification / authentication technology for real estate and legal transactions, today announced it has partnered with RUTH RUHL, P.C., a Texas-based law firm, to add security and automation to the firm's loss mitigation services through remote online notarization (RON).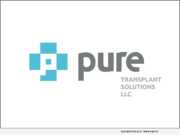 eNewsChannels NEWS: -- Pure Transplant Solutions, LLC (PTS), a collaboration driven biotechnology company focused on the development of human leukocyte antigen (HLA)-based diagnostics and therapeutics within the field of transplantation, is proud to announce that it has entered into a research collaboration with The University of Cambridge Abdominal Transplant Centre at Addenbrooke's Hospital.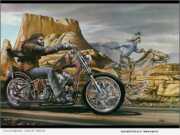 eNewsChannels NEWS: -- GIT Corp., a publishing company out of New York, today announced a new partnership with ER71 USA. Inc. ("ER71") to license an exciting new monthly motorcycle magazine title that brings all the two-wheeled excitement of the motorcycle culture to the masses.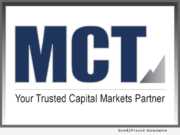 eNewsChannels NEWS: -- The National Association of Minority Mortgage Bankers of America (NAMMBA) announced today a partnership with San Diego based Mortgage Capital Trading (MCT®). The relationship is an important step in both company's efforts to affect positive change - addressing the housing needs of underserved communities as well as encouraging and developing a more diverse work force in the mortgage sector.
eNewsChannels NEWS: -- FormFree® has partnered with ICE Mortgage Technology™, part of Intercontinental Exchange, Inc. (NYSE: ICE), a leading global provider of data, technology and market infrastructure,  to make its AccountChek 3n1 asset, income and employment verification service available in Encompass®, the mortgage industry's leading cloud-based loan origination platform.
eNewsChannels NEWS: -- With hurricane season approaching, the Spodak Dental Group team once again partners with the Delray Beach Police Department to provide the disaster relief team a safe "home base" shelter in the event of a severe weather occurrence.
eNewsChannels NEWS: -- Fanplayr, the leader in online behavioral personalization and artificial intelligence, announces it will continue its global expansion with a presence in the Middle East and North Africa through a partnership with Magnify Solutions - a woman-led reseller based in Dubai.
eNewsChannels NEWS: -- Elite 11, powered by Stack Sports, and Opendorse announced today the launch of a new partnership to prepare the country's top high school quarterbacks for coming changes to name, image, and likeness (NIL) rights monetization. The partnership features the addition of Opendorse Ready™, the company's industry-leading NIL education solution.
eNewsChannels NEWS: -- AmTrav, the one connected platform for business travel, and Emburse, a global leader in expense management and accounts payable automation, today announced the next evolution in their partnership with the launch of their automatic receipts integration.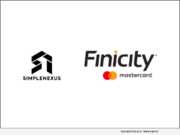 eNewsChannels NEWS: -- SimpleNexus, developer of the leading homeownership platform for loan officers, borrowers, real estate agents and settlement agents, today announced an integration with Finicity's Mortgage Verification Service (MVS) that allows lenders to streamline the verification of applicants' assets, income and employment using a single embedded service.