eNewsChannels NEWS: -- People in and around the City of Industry now have the opportunity to enjoy Korea's number one chicken sandwich brand. Mom's Touch has opened a new location there, adding to their existing locations in Gardena and Long Beach, California. The grand opening of this new location was Monday, February 6, 2023.
eNewsChannels NEWS: -- After, Inc. announced today that ENVE (enve.com) will utilize QuickReg® to provide a seamless post-sale registration experience to its dealers and customers. ENVE Composites designs, manufactures, and markets handmade carbon fiber bicycle rims and components, and custom bikes (through its premium dealer network) and is highly respected amongst professional riders and biking enthusiasts for its engineering, innovation and customer service and support.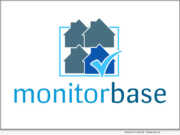 eNewsChannels NEWS: -- MonitorBase, a mortgage fintech company that monitors prescreened credit information and real-time behavioral data to alert lenders when one of their contacts is in the market to purchase or refinance a home, today announced the launch of instant credit inquiry alerts for their mortgage lender clients.
eNewsChannels NEWS: -- Vector Structural Engineering is excited to announce that it's opening a new office in Arlington, TX. The reason behind this opening is two-fold: to expand its presence to better serve clients in need of excellent structural engineering services in Texas; and to help employees achieve their career goals.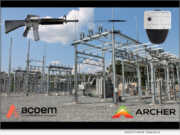 eNewsChannels NEWS: -- Gun violence is a growing concern that affects every aspect of our lives. In response, Acoem has developed its Acoustic Threat Detection technology, a military-proven solution that is now available for civilian use. The technology has been refined over 30 years through constant innovation and millions of gunshot data collected from multiple combat theaters.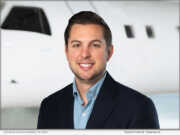 eNewsChannels NEWS: -- The Board of Directors for NGPA, the worldwide LGBTQ+ aviation community, following a comprehensive, year-long process involving member and volunteer feedback, strategic planning and a thorough search and interview schedule, has selected Justin Ellixson-Andrews as the next executive leader of the Association. Justin will begin his service as Executive Director of NGPA starting on February 8, 2023.
eNewsChannels NEWS: -- On February 17, 2023, Houston, Texas pianist/composer Melvin Johnson will offer a gift to the world with his debut album, "Little Red Wagon," overflowing with musical narratives on family love and the life lessons they provide. Johnson, who once thought of himself as only a live performer, found a unique hunger for recording and production during COVID lockdown.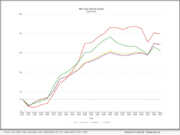 eNewsChannels NEWS: -- Mortgage Capital Trading, Inc. (MCT®), the leader in capital markets software and services supporting more lenders with hedging and pipeline management solutions than any other single provider, is pleased to present the MCTlive! Lock Volume Indices for January 2023. MCT Data represents a balanced cross section of several hundred lenders among retail, correspondent, wholesale, and consumer direct channels.
eNewsChannels NEWS: -- Send2Press®, a newswire service of Neotrope®, launched in 2000, announced today an expansion of its "Social Flurry" news amplification tools. Send2Press began promoting client news content via social media in 2005, with the nascent launch of the original social sites. Its Social Flurry℠ program helps clients engage staff, friends, and clients to amplify reach of news announcements onto a larger social footprint, at zero cost.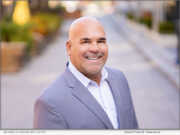 eNewsChannels NEWS: -- Statewide growth and local expertise - while that may sound like a bit of an oxymoron - it's actually what Sequoia Real Estate has in mind for its future. And Jim Enes, a Bay Area native, is the right person to propel its growth. He's been hired as the company's Regional Sales Manager and brings more than 32 years of experience to the table.