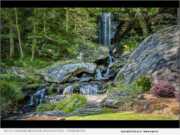 eNewsChannels NEWS: -- In the mountains of western South Carolina, on a private property in the picturesque, lake-dotted town of Sunset, you'll find a most unusual lawn ornament. It rises 60-feet toward the sky, which, for the measurement-impaired, is about five stories, according to auction firm Tranzon Fox.
eNewsChannels NEWS: -- The North Carolina Community Action Association (NCCAA) has launched "Sleeves Up North Carolina" - a statewide public education campaign aimed at dispelling common myths and providing factual information about the COVID-19 vaccines.
eNewsChannels NEWS: -- BedRock Express is a new courier and delivery service servicing the people of Tennessee and it's doing it with incomparable speed and efficiency. BedRock Express works with its customers to design custom plans to suit their needs and budget.
eNewsChannels NEWS: -- Kalyagen™ is pleased to announce that the next part of "The Stemregen Effect" digital media campaign will be filmed in Belize and feature actor, comedian, writer and producer Chris Spencer to promote STEMREGEN®, a natural stem cell enhancer documented to increase the number of circulating stem cells by stimulating Endogenous Stem Cell Mobilization (ESCM).
eNewsChannels NEWS: -- SIERA.AI, a leading innovator for safety solutions for preventing forklift accidents, announced today the expansion of the SIERA.AI Safety Solution S3 Slow to a Safe Stop to include sit-down forklift trucks.
eNewsChannels NEWS: -- The American College of Nurse-Midwives (ACNM) is pleased to announce that Melissa D. Avery, PhD, CNM, FACNM, FAAN will be the Editor-in-Chief (EIC) of the "Journal of Midwifery & Women's Health" (JMWH) starting January 1, 2022, succeeding Frances E. Likis, CNM, NP, DrPH, who has served as EIC since 2008.
eNewsChannels NEWS: -- Today, Expetitle announces a service expansion into Texas via a strategic partnership with Nada to offer a streamlined and centralized home closing transaction.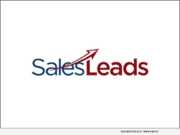 eNewsChannels NEWS: -- SalesLeads announced today new capital industrial projects in (New Mexico, North Carolina, and Michigan). New identified projects in the industrial sector may consist of new construction, expansion, relocation or closing.
eNewsChannels NEWS: -- Executive Producers Eric Conte and Dan Weinreich of Content.23 Media, Inc. return to produce the global media industry event, the IAB 2021 Podcast Upfront, right on the heels of last week's IAB 2021 NewFronts.
eNewsChannels NEWS: -- Olea Kiosks®, Inc., a visionary provider of innovative self-service kiosk solutions, today announced the growth of its sales team by adding veteran healthcare sales executive James Walker.