eNewsChannels NEWS: -- Olga Kambod, a Pasadena, California resident, was the victim of a brutal acid attack which scarred the right side of Her face. And while she may have been the victim in the incident, her attitude is far from someone who's giving in to her attacker.
eNewsChannels NEWS: -- Despite U.S. Baby Boomers having the longest life expectancy in history, their brains are aging at a faster rate than previous generations, according to a recent Ohio State University nationwide study. The feared complexities of living an increasingly longer life - but with a quickly declining brain - is evitable for those able and willing to invest in advanced treatments, such as the Aviv Medical Program.
eNewsChannels NEWS: -- Divine Home Care Services announced today that it has received the 2021 Best of Home Care® - Provider of Choice Award from Home Care Pulse. These awards are granted only to the top-ranking home care providers, based on client satisfaction scores gathered by Home Care Pulse.
eNewsChannels NEWS: -- Kids Read Now has partnered with school districts across North Carolina, including Pitt County Schools, to mail books directly to their students' homes over the summer.
eNewsChannels NEWS: -- Within its first year of selling, beauty and wellness brand Everra has collaborated with more than 13,000 Influencers from across the United States, Canada, and the U.K. At the beginning of February, Everra successfully expanded its Influencer platform to both Australia and New Zealand.
eNewsChannels NEWS: -- SIERA.AI, a leading innovator for safety solutions, leveraging machine vision, IoT sensors and AI technologies to prevent forklift accidents, was named a finalist in the "Best New Product" category for material handling, logistics and supply chain professionals by MHI.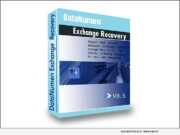 eNewsChannels NEWS: -- DataNumen, a software company specializing in pro-level data recovery solutions, has released the new version of its OST repair tool. DataNumen Exchange Recovery 8.5 retrieves data from inaccessible offline storage tables, preventing the loss of important data .
eNewsChannels NEWS: -- In response to the announcement issued by Governor Abbot on February 12, 2021, in regard to the severe winter weather that caused statewide damage, the Texas Mold Assessors and Remediators Association (TMARA), the leading professional organization dedicated to protecting consumers throughout Texas, issued the following statement: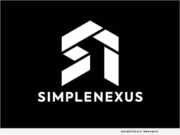 eNewsChannels NEWS: -- SimpleNexus, developer of the leading homeownership platform for loan officers (LOs), borrowers, real estate agents and settlement agents, has announced the winners of the inaugural 2021 Nexus Awards. During the event, SimpleNexus opened early access sign up for Remote Online Notarization (RON).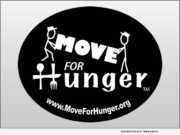 eNewsChannels NEWS: -- Global Mobility Solutions, a leader in corporate relocation services based out of Phoenix, and Move For Hunger, a national hunger relief non-profit organization, announced today a partnership that will help provide much-needed assistance to food banks across the United States.