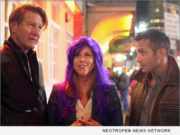 NEWS: (AUSTIN, Texas) Wearing smiles and purple wigs, a gathering of normally serious professionals mingled festively in 'Wiggin' Out,' a fundraising event held at Maggie Mae's in Austin, Texas, Saturday evening, January 16. 'We achieved two objectives,' says Denise Gott, CEO of ACSIA Partners, hosts of the event. 'First, we raised some money to help fight Alzheimer's. And second, we raised awareness of the growing need for long-term care as the disease progresses.'
NEWS: Leading national long-term care insurance agency ACSIA Partners is joining the fight against Alzheimer's disease, a mind-robbing neurodegenerative illness which affects over 5 million Americans. In Austin, Texas, January 15 through 17, 2016, the company will unveil its battle plan in a company conference and an affiliated fund-raising event supporting the Alzheimer's Association.
NEWS: Dr. Mark A. Miller has published 'Oil and Gas and the Texas Railroad Commission: Lessons for Regulating a Free Society' (ISBN: 978-1518810398), a new book that examines the complexities and impact of the regulatory actions of the Texas Railroad Commission on matters related to the oil and gas industry.
NEWS: Rejuvatek Medical Inc., launches the first Tatt2Away non laser tattoo removal system in the state of Texas. Zulu Tattoo Studio of Austin has come on board with the company to offer to all its clientele certified tattoo removal as the first Tatt2Away Center in the state. Bringing into their high quality of service and products, the all natural system.
NEWS: The Central Texas Chapter of the Association for Corporate Growth(R) (ACG), the global organization focused on driving middle-market growth, signed a Memorandum of Understanding with the Texas Military Officers Association, TMOA, in an effort to actively expose the two organizations to each other's membership, foster integration, and promote joint programs.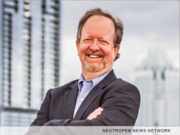 NEWS: Dr. Mark Miller announced today that he is seeking the Libertarian Party of Texas' nomination for Texas Railroad Commissioner in 2016. Miller was the 2014 Libertarian nominee for Texas Railroad Commissioner and is again running for office because he believes it is imperative for the Texas Railroad Commission to serve all Texans, not just the oil and gas industry.
AUSTIN, Texas /eNewsChannels/ -- NEWS: The Oncology Group today announced that Terry Massey has joined the company as vice president. Mr. Massey will lead The Oncology Group's newest consulting service, revenue recovery.
AUSTIN, Texas /eNewsChannels/ -- NEWS: The Oncology Group today announced that its owner and president, Marsha Fountain, will retire effective May 29, 2015. Steve Black, who has served as vice president of The Oncology Group since August 2013, will take over as president.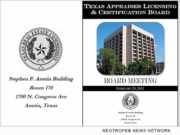 AUSTIN and KEMAH, Texas /eNewsChannels/ -- NEWS: The Texas Appraiser Licensing and Certification Board (TALCB) held its February meeting on Feb. 20, 2015. At the meeting, the TALCB entered an 'Agreed Final Order' in the matter of an investigation of Complaint Nos. 13-321 and 13-325 filed by Scott Wolinsky, a former director of American International Industries, Inc. (OTCBB:AMIN / OTCMKTS:AMIN).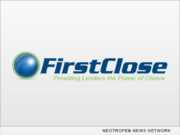 AUSTIN, Texas /eNewsChannels/ -- NEWS: FirstClose, an Austin, Texas-based mortgage technology service provider, today announced the expansion of its Portfolio Review Service for current home values, liens and encumbrances. Lenders can now access a detailed asset valuation that meets compliance requirements, but also exceeds expectations with a summary of the featured properties' transactional histories.