Home
Tags
Automotive and Motorsports
Tag: Automotive and Motorsports
eNewsChannels NEWS: -- The Law Offices of Edward C. Chen have filed a series of class action lawsuits against Tesla, Inc. for issues relating to the recent battery fires that have occurred worldwide and for Tesla's used/certified pre-owned car sales.
eNewsChannels NEWS: -- Automotive advertising agency, Sokal, signs as agency of record for Empire Automotive Group. Empire is a large multi-rooftop automotive retail group with a main location in Huntington, New York.
eNewsChannels NEWS: -- Sokal, a leader in the automobile advertising business recently signed Pinnacle Ford Lincoln as their agency of record. Pinnacle Ford Lincoln is the newest addition to the current 16 store, booming Hudson Auto Group located in Tennessee. The new dealership address will be 4080 Lexington Road in Nicholasville, Kentucky.
eNewsChannels NEWS: -- The Fontana automotive community is about to get a little bit bigger thanks to Fontana Mazda. The team behind the city's first Mazda dealership will open their doors on August 5, 2019 for two weeks of grand opening celebrations. The public is invited to enjoy a live DJ and many grand opening specials at Fontana Mazda.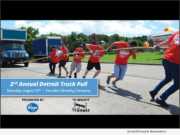 eNewsChannels NEWS: -- Move For Hunger announced today that registration is open for the second annual Detroit Truck Pull, presented by Kroger. The event, in which teams of 5-10 will compete to see who can pull a moving truck 100 feet in the fastest time, will be held at Founders Brewing Company on Saturday, August 10, 2019 from Noon - 4 p.m.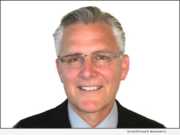 eNewsChannels NEWS: -- First Priority Group, LLC (FPG), a diversified manufacturer, dealer, up-fitter and service provider of emergency and specialty vehicles announced they are pleased to welcome Rick Huskey to its salesforce as Territory Sales Manager in Georgia.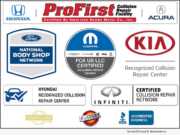 eNewsChannels NEWS: -- Factory Collision & Restoration has been officially Certified by Assured Performance, a non-profit consumer advocacy organization for maintaining the right tools, equipment, training and facilities necessary to repair the participating Automaker brand vehicles according to the manufacturer's specifications.
eNewsChannels NEWS: -- Automotive advertising agency, Sokal, recently signed as agency of record for Montgomery Ford-Lincoln. Offering a wide variety of cutting-edge technology, Sokal will provide a new website in addition to assisting in many other areas of dealership business.
eNewsChannels NEWS: -- On July 8, 2019, Rahman Law PC filed a lawsuit on behalf of their client, a cyclist, against Uber after Uber failed to take responsibility for a May 23, 2018 accident in which an Uber driver veered across several lanes of traffic on Market Street in San Francisco, running a bicyclist off the road and into a light pole. The reckless behavior of the Uber driver was caught on video by witnesses.
eNewsChannels NEWS: -- A just released research paper, by noted economist and author Jay Prag of the Drucker School, finds that the cost of pedestrian injuries and deaths from accidents cost the United States economy more than $60 billion in 2018 alone. According to the research, sponsored by Maglite, the vast majority of accidents and the highest percentage of deaths.