Home
Tags
Automotive and Motorsports
Tag: Automotive and Motorsports
eNewsChannels NEWS: -- Lanphere Auto Group and Motorcycles recently signed Sokal, The Raleigh based Automotive Advertising firm, as their agency of record. Lanphere Auto Group consists of five dealerships, including Beaverton Honda, Beaverton Kia, Beaverton INFINITI, Bob Lanphere's Newberg Jeep Ram, and Bob Lanphere's Beaverton Motorcycles.
eNewsChannels NEWS: -- Deacon Jones Auto Group is pleased to announce the complete remodel and all new facility design from Hyundai Motor corporation by Deacon Jones Hyundai in Goldsboro.
eNewsChannels NEWS: -- The Colorado Optometric Association's doctors of optometry are speaking out this month about dangerous driving in the state. Colorado optometrists are seeing a problem rising on the roads that impact more than just eye health. Fatal car accidents across Colorado have increased over the course of the pandemic even though less miles were driven.
eNewsChannels NEWS: -- In the spirt of holiday giving, Kelly Toyota has seized the opportunity by providing contributions to three much-needed community causes in December 2021.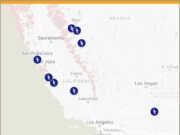 eNewsChannels NEWS: -- EV Range Inc., an EV Charging Network based in San Pedro, CA, is in the process of deploying a total of 26 high-powered (180-350kW) electric vehicle (EV) charging stations across 9 sites throughout California and Nevada in 2022.
eNewsChannels NEWS: -- In the spirit of the holidays, Kelly Toyota of Hamburg, Pennsylvania presented Tilden Township a check for $15,000 to upgrade their playground. The presentation took place on at the Tilden Township Town Hall.
eNewsChannels NEWS: -- Nomis Solutions (Nomis), a global, industry-leading pricing and profitability management solutions provider, announced it has formed a strategic collaboration with J.D. Power, a global leader in data analytics and consumer intelligence, to deliver enhanced automotive financing price optimization to financial institutions throughout the United States and Canada.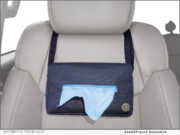 eNewsChannels NEWS: -- It's a clever idea and one that sprung from two near-miss accidents when Arlene Mathews, a registered nurse, and founder of Care Dynamics, Inc. attempted to grab a tissue while driving. She's now relaunched the product with a better look and design.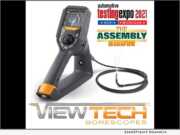 eNewsChannels NEWS: -- Ending a month filled with the return of many conferences and expos, ViewTech Borescopes will be appearing at The ASSEMBLY Show and Automotive Testing Expo, both taking place October 26, 27, and 28, 2021. As many engineers in the automotive and manufacturing industries rely on remote visual inspections to support quality control, ViewTech's line of borescopes save companies time and money, while avoiding costly teardown or downtime.
eNewsChannels NEWS: -- Auto Show Sales & Finance is excited to announce they have been selected as Manitoba's Consumer Choice Award winner for the 2021/2022 calendar year. This marks Auto Show's third year recognized by Consumers Choice as the best truck sales & leasing dealership in Winnipeg and its first year winning in multiple categories - being selected as the best pre-owned automotive dealership in Winnipeg.