Home
Tags
Automotive and Motorsports
Tag: Automotive and Motorsports
eNewsChannels NEWS: -- Capital Subaru of Greenville announced its participation in the 2021 Subaru Share the Love Event and selected the Humane Society of Eastern Carolina as their hometown charity to be added to the list of organizations that customers can select to receive a Subaru Share the Love donation.
eNewsChannels NEWS: -- Since the pandemic began, a year ago, searches on leading vehicle records site, USVINData.com have fallen as the used car sales market has fallen away but the latest figures show a rise in searches which is good news for used vehicle sellers.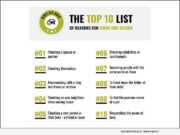 eNewsChannels NEWS: -- Checking the driving records of a spouse or partner is the main reason that people have been using a leading driving records website. DMV.US.org, the leading site for driving records and data, has carried out research into the main reasons that people are using the site, and checking the driving records of a partner has come out tops.
eNewsChannels NEWS: -- For more than 20 years Indigo Studios has been creating beautiful CGI content for its long-standing clients like Caterpillar, Ford, Daimler AG and Hasbro, to name a few. Once again, Indigo has pushed the creative bar even further by launching Indigo in Motion.
eNewsChannels NEWS: -- Autica, a U.S. based internet-based consumer website, announces the development of a revolutionary and disruptive on-line car purchasing solution that provides consumers the ability to purchase and take delivery of a vehicle in one hour or less from an extensive network of localized dealer inventory unique to each customer inquiry.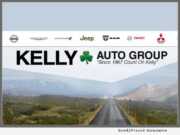 eNewsChannels NEWS: -- The Kelly Automotive Group is pleased to announce the acquisition and addition of two new dealerships. Kelly Toyota and Kelly Hyundai are setting up shop in the former Freedom Toyota and Freedom Hyundai locations of Hamburg, Pa. The new stores will not miss a beat and will be up and running immediately.
eNewsChannels NEWS: -- Ford is the most searched-for used car manufacturer in the US according to top records checking site CarHistory.us.org. Ford just pipped Chevrolet and Toyota to the top spot by a very small margin, reflecting all of these company's reputations as motoring giants.
eNewsChannels NEWS: -- Bravo Protection Products is excited to announce that it has now completed more than 11,000 clear bra paint protection film and window tinting jobs. Tommy Prezioso, the owner of Bravo Protection Products, says, "Services such as clear bra paint protection film and window tinting can quickly change the appeal and function of a car, boat, home or business."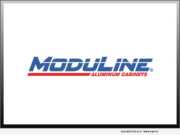 eNewsChannels NEWS: -- Moduline Cabinets, a trusted custom cabinet manufacturer, announced the expansion of its flagship PROII™ cabinet series to serve van upfits. This unique expansion gives customers looking for an in-vehicle storage system even more storage options, in addition to Moduline's Upfit™ Series.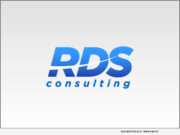 eNewsChannels NEWS: -- Rapid Deployment Solutions (RDS), a global software and services provider, has announced today that it has been awarded a contract to upgrade OpenText across the RedHat platform for the World's largest distributor of automotive and industrial replacement parts. Over 47 Terabytes of data and millions of A/P and A/R documents.