Home
Tags
Automotive and Motorsports
Tag: Automotive and Motorsports
eNewsChannels NEWS: -- Autica, a U.S. based internet-based consumer website, announces the development of a revolutionary and disruptive on-line car purchasing solution that provides consumers the ability to purchase and take delivery of a vehicle in one hour or less from an extensive network of localized dealer inventory unique to each customer inquiry.
eNewsChannels NEWS: -- The Kelly Automotive Group is pleased to announce the acquisition and addition of two new dealerships. Kelly Toyota and Kelly Hyundai are setting up shop in the former Freedom Toyota and Freedom Hyundai locations of Hamburg, Pa. The new stores will not miss a beat and will be up and running immediately.
eNewsChannels NEWS: -- Ford is the most searched-for used car manufacturer in the US according to top records checking site CarHistory.us.org. Ford just pipped Chevrolet and Toyota to the top spot by a very small margin, reflecting all of these company's reputations as motoring giants.
eNewsChannels NEWS: -- Bravo Protection Products is excited to announce that it has now completed more than 11,000 clear bra paint protection film and window tinting jobs. Tommy Prezioso, the owner of Bravo Protection Products, says, "Services such as clear bra paint protection film and window tinting can quickly change the appeal and function of a car, boat, home or business."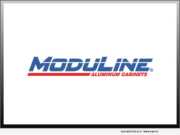 eNewsChannels NEWS: -- Moduline Cabinets, a trusted custom cabinet manufacturer, announced the expansion of its flagship PROII™ cabinet series to serve van upfits. This unique expansion gives customers looking for an in-vehicle storage system even more storage options, in addition to Moduline's Upfit™ Series.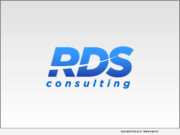 eNewsChannels NEWS: -- Rapid Deployment Solutions (RDS), a global software and services provider, has announced today that it has been awarded a contract to upgrade OpenText across the RedHat platform for the World's largest distributor of automotive and industrial replacement parts. Over 47 Terabytes of data and millions of A/P and A/R documents.
eNewsChannels NEWS: -- Creative Extruded Products is excited to announce a new manufacturing partnership with CaliBaja Manufacturing in Mexicali, Mexico. Initially, the CaliBaja location will produce Creative's GripFlex® line of direct-fit aftermarket moldings, which are uniquely designed and engineered for OEM vehicle-specific applications.
eNewsChannels NEWS: -- RYPOS, Inc., a developer, and manufacturer of advanced exhaust filtration systems that reduce harmful emissions from diesel engines, is pleased to announce the first shipments of their Rypos DPF for Carrier X4 series Transport Refrigeration Units. A fleet located in Central California received the first shipment of filters in January and production is ramping up to meet an increase in early sales.
eNewsChannels NEWS: -- East Coast Automotive advertising agency, Sokal, signed to be the agency of record for the Indiana based Burnworth-Zollars (BZ) Auto Group. Starting immediately, Sokal will initiate plans for the multi-rooftop auto group that will include a full range of traditional and digital advertising services.
eNewsChannels NEWS: -- SunnyCal Solar Inc., a provider of innovative solar products, announces release of the new EV Solar Carport to provide independent charging power for Electric Vehicles.