eNewsChannels NEWS: -- A medical aesthetics practice near Louisville, Kentucky is branching out beyond its usual cosmetic treatments to incorporate a new program geared toward weight loss and weight management. Vibrant Med Spa recently announced the addition of its new Wellness Through Weight Management Program to aid clients in reaching their weight loss goals.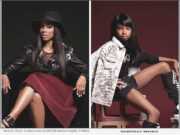 eNewsChannels NEWS: -- Entrepreneur Raquel Riley Thomas and her 14-year-old daughter Maria Raquel Thomas have both started cosmetic lines to bring solutions to problems women and girls have. Raquel, an Army Veteran and former Pageant Queen, is the founder of Raquel Riley Thomas Beauty.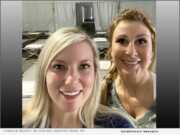 eNewsChannels NEWS: -- Owners of a medical aesthetics practice in Northern Kentucky used the temporary shutdown of their business as an opportunity to help with COVID-19 relief efforts. Candace Reusch, BSN, and Jennifer Crane, RN, owners of Zero Gravity Med Spa, are just getting back into the swing of things at their medical aesthetics practice.
eNewsChannels NEWS: -- Whole Beauty Salon and Spa of Newton, Massachusetts is donating free haircut or express facial to health care workers, policemen and firefighters for a duration of month of June 2020. Per Governor Baker's reopening order, a haircut service will be available as early as May 25, 2020 and spa service will be available as early as June 8, 2020.
eNewsChannels NEWS: -- Soony Costello, founder and creator, Candied Nails, saw a gap in the nail salon market and set out to fill it. Now, the business is growing in leaps and bounds. Her model for success includes long lasting nail art that is not only eye-catching, but affordable too. Candied Nails quite simply puts nail design into the hands of the consumer.
eNewsChannels NEWS: -- Love Blossoms Essentials LLC, an organic and vegan skincare brand, announces its new online shop and the release of the Essentials Beauty Bundles, its revamped subscription and auto-delivery program.
eNewsChannels NEWS: -- Sola Salon Studios has had many "firsts" since the company's inception in 2004. On May 6, 2019, Sola added another historic milestone to the list by officially being the first salon studio/suite concept for beauty professionals to open in the state of New Jersey!
eNewsChannels NEWS: -- HCI Hair Solutions announces their new location. For the past 28 years, HCI Hair Solutions has been providing luxurious hair replacement solutions for Central Florida. Some of their clients travel from all parts of Florida and the country just to place their hair confidence with HCI Hair Solutions.
eNewsChannels NEWS: -- A custom Glam-Squad for Injectables, Skin and Body Care. Specializing in non-surgical treatments, exclusive CBD facials, and an IV Drip lounge for total body results. Because every face is different, EevolveSelf focuses on individual solutions that prevent signs of aging, enhance and restore your natural beauty.
eNewsChannels NEWS: -- Cosmetic Insurance Services (CIS), a national multi-line Specialty Program Administrator and the nation's leading insurance provider to the Cosmetics and Personal Care industry, announced their ability to now offer insurance to those companies whose cosmetic and beauty products include CBDs (Cannabidiol) within their formulations