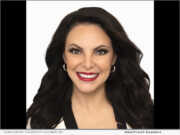 eNewsChannels NEWS: -- Earlier this month, the Business Intelligence Group named Laura Hunter, founder of LashLiner, Inc., and wholly-owned subsidiary, Tori Belle Cosmetics, as a leader and winner in the 2022 BIG Innovation Awards. This annual business awards program recognizes organizations, products, and people that are bringing new ideas to life in innovative ways.
eNewsChannels NEWS: -- Market Defense, a leading brand growth and protection agency supporting Beauty and passion brands on the Amazon platform, just announced changes to its executive team and client delivery teams to support a surge in growth. Market Defense operates 3P businesses on behalf of its clients, providing deep expertise in Amazon account management, brand protection, value added logistics and performance marketing.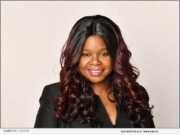 eNewsChannels NEWS: -- When Kimberly Cloud found herself out on the street due to domestic violence, she didn't let that stop her. In fact, the incident just served to give her strength to not only start her own business, but to give back to the community too. With a passion for making wigs, she started working with her local chapter of Dress for Success and then launched her own line of wigs, Genuinely Michelle Wigs, LLC.
eNewsChannels NEWS: -- Pristine Rejuvenation, located in West Bloomfield, recently converted from a mobile medical aesthetics practice created in early 2020 at the height of the COVID-19 pandemic to a more permanent location to serve its clients in a greater capacity.
eNewsChannels NEWS: -- Market Defense, the most sought-after Amazon Agency for Beauty and Passion Brands, published its latest research today, detailing the rise of Purpose Driven Brands and Amazon.
eNewsChannels NEWS: -- Within its first year of selling, beauty and wellness brand Everra has collaborated with more than 13,000 Influencers from across the United States, Canada, and the U.K. At the beginning of February, Everra successfully expanded its Influencer platform to both Australia and New Zealand.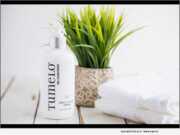 eNewsChannels NEWS: -- Lampella International, LLC, a skin care company, is launching its So Sensitive! Body Lotion, the first in a range of premium specialty body care products. Tumelo's vegan products are free of parabens, petroleum, GMOs, soy, and gluten.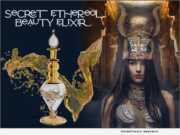 eNewsChannels NEWS: -- Goddess In Secret, a new luxury women's beauty brand focused on helping women retain their youthful beauty, has announced the launch of its anti-aging skincare product, Secret Ethereal Beauty Elixir. The product is packed with 24 organic oils, absolutes, and extracts that synergistically work together to improve and enhance the look of more youthful, radiant skin.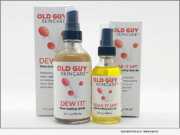 eNewsChannels NEWS: -- With its mission to put the bounce back into older men's skin, Old Guy Skincare™ LLC introduces its first two all-natural skincare products to the American market. Founded by three "old guys," the new Massachusetts-based company offers a simple two-step program to help refresh and rejuvenate men's skin that's "been there and done that."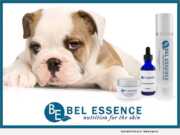 eNewsChannels NEWS: -- Bel Essence (belessence.com), the natural skin care company making effective anti-aging products and moisturizers, launches a natural anti-aging lip balm collection in time for Valentine's Day.