eNewsChannels NEWS: -- A custom Glam-Squad for Injectables, Skin and Body Care. Specializing in non-surgical treatments, exclusive CBD facials, and an IV Drip lounge for total body results. Because every face is different, EevolveSelf focuses on individual solutions that prevent signs of aging, enhance and restore your natural beauty.
eNewsChannels NEWS: -- Cosmetic Insurance Services (CIS), a national multi-line Specialty Program Administrator and the nation's leading insurance provider to the Cosmetics and Personal Care industry, announced their ability to now offer insurance to those companies whose cosmetic and beauty products include CBDs (Cannabidiol) within their formulations
eNewsChannels NEWS: -- Rita Medical Elite is pleased to announce that it will hold a celebratory Holiday Event showcasing its newly completed medical spa with an expanded menu of aesthetic services on Thursday, December 5, 2019 from 5 p.m. to 8 p.m. Due to limited space, those wanting to enjoy the festivities must call in advance to place their name on the guest list.
eNewsChannels NEWS: -- MONA Brands, LLC, a company dedicated to offering innovative green, natural, clean, safe, and effective products to health and beauty conscious customers, announced today their all-natural deodorant product line has won the "Deodorant Product of the Year" award.
eNewsChannels NEWS: -- America's largest multicultural digital ad network, Mirror Digital, advances the conversation on beauty equity with the debut of its groundbreaking beauty product showcase - the Reflect Beauty Awards.
eNewsChannels NEWS: -- Inc. magazine today revealed that local Dallas based small business, Beauty By Earth is No. 809 on its annual Inc. 5000 list, the most prestigious ranking of the nation's fastest-growing private companies. The list represents a unique look at the most successful companies within the American economy's most dynamic segment-its independent small businesses.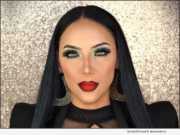 eNewsChannels NEWS: -- Renowned celebrity hairstylist Ted Gibson and Master Colorist Jason Backe are excited to have stylist Cece Nunez of Salon Sardis join the Ted Gibson Artistic Team in participating in this season's Spring/Summer 2020 New York Fashion Week.
eNewsChannels NEWS: -- Skin Cancer Center of Bonita Springs is now part of Florida Dermatology and Skin Cancer Centers, a family-focused practice with offices throughout Florida. Our team of providers treat all types of skin and scalp conditions. We are committed to providing excellence in patient care and will be offering more services to better serve the community in the future.
eNewsChannels NEWS: -- Teenagers finally have a product line that they can identify with that offers real solutions for frustrating acne breakouts. TEENOLOGY, LLC has launched a unisex hair and body care product line that's specifically formulated for teenagers and leaves out harmful ingredients often found in other products.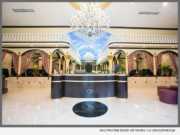 eNewsChannels NEWS: -- The long awaited and anticipated Anthony Vince' Nail Spa is now open at The Shops at Worthington Place. The renovated up-scale mall is the perfect place to host this one-of-a-kind high-end nail salon in the Worthington/Columbus area. Anthony Vince' Nail Spa is focused on the pursuit of excellence and beauty. Their goal is simple: To make you feel like their only guest.