Home
Tags
Black Lives Matter
Tag: Black Lives Matter
eNewsChannels NEWS: -- Procopius Canning, historian and creator of the scholarly award-winning web sites Timeline: Ancient Rome, and Gladiator: The Real Story, announces the publication of "ANCIENT BLACK CIVILIZATIONS MATTER: Sort of like Wakanda, only real!" (ISBN: 979-8696570037), a deeply researched popular survey history of Blacks and Black culture in the ancient classical world.
eNewsChannels NEWS: -- Campaign Justice announced today that Black History Month is not only a time of recognizing the accomplishments of African-Americans, but is also a time to brighten the spotlight on systemic racism within law enforcement. "Say Their Names: 101 Unarmed Black Women, Men and Children Killed By Law Enforcement" (ISBN: 979-8570456860) is a newly released reference book which documents the stories of a few who have lost their lives during a brush with police.
eNewsChannels NEWS: -- PHILADELPHIA, Pa., July 2, 2020 (SEND2PRESS NEWSWIRE) -- With Black Lives Matter and other protests against racial discrimination, discussions have broadened to include underrepresentation of blacks in management positions in the workplace. The latest job index data shows black underrepresentation in management occupations has worsened over the past three years, Dr. Nathan Hardy finds.
eNewsChannels NEWS: -- June's first-ever State of Black Mothers In America became the largest conference dedicated to this audience in the world, says event co-host Christine Michel Carter. With nearly 2,000 attendees, it surpassed the attendance of the previous title holder by more than three-fold.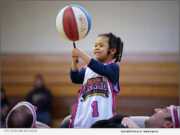 eNewsChannels NEWS: -- The Harlem Wizards' players, staff and support personnel want to express their deep sympathy to the families of Ahmaud Arbery, Breonna Taylor and George Floyd. As an organization, it's saddened to see the images of such heinous murders. This is very personal for the group as 90 percent of the players are people of color.
eNewsChannels NEWS: -- Aaron Ozee, celebrity author of the bestselling children's book, "Regulus" (ISBN: 9781387010790), and praised director of the "Regulus" movie, has started writing the rumored prequel. Ozee has launched the project ahead of schedule in hopes of supporting the Black Lives Matter community and preserve the memory of George Floyd.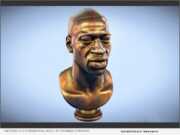 eNewsChannels NEWS: -- A memorial bust of George Floyd will be available to everyone supporting the Black Lives Matter (BLM) protests all over the globe. The George Floyd memorial bust 3D printing file is available for free at Sketchfab and is a presentation of love from the sculptors to the Floyd family and protesters at large, announced Cory Allen Contemporary Art.