Home
Tags
Black owned business
Tag: black owned business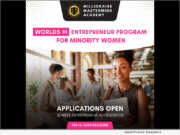 eNewsChannels NEWS: -- ThinkZILLA Consulting, announced its 15-week entrepreneur accelerator program for female minority entrepreneurs. The only firm that combines program management resources with extensive DE&I expertise, a network of thousands of minority-led business suppliers and full-service marketing capabilities, has expanded programming to combat poverty and support entrepreneurs in need of access.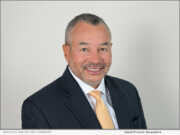 eNewsChannels NEWS: -- Thinkzilla Consulting Group announced today: As the nation's longest continuously operating Black-owned investment firm, Blaylock Van, LLC recognizes and embodies the power of diverse, equitable and inclusive leadership. To further expand its commitment to DE&I and employee success, the firm aims to increase the number of women leaders in the company in 2022 and beyond.
eNewsChannels NEWS: -- Audiosha™ originated as a company whose sole focus was workplace health and safety, specifically for industrial worksites. As the company grew at an unprecedented pace and against all odds, it transitioned to become a full-service creative workplace solutions provider offering safety equipment, tools and training for employees in companies of all sizes.
eNewsChannels NEWS: -- When Hawkins House of Burgers restaurateur Cynthia Hawkins found herself on the other end of a Caltrans state issued decree requiring the removal of part of their building, former Compton resident A.K. King, got wind of the dilemma via social media and reached out to Jay King, the CEO/President of the California Black Chamber of Commerce.
eNewsChannels NEWS: -- The Association for Black Economic Power (ABEP) is reaffirming its commitment to bringing a black owned and operated Credit Union to North Minneapolis.
eNewsChannels NEWS: -- Look out! The International Black Business Museum is here. The IBBM is the first and only museum in the world of its type, a repository that will enshrine the monumental accomplishments of Black entrepreneurs and inventors in the United States and other countries of the world.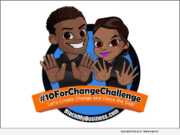 eNewsChannels NEWS: -- Damon Tindall, an Australian CEO and founder of Black My Business, just announced a major Crowdfunding initiative to help fund 1,000 full tuition African-American scholarships by December 25, 2020. In the wake of the Democrats' victory, Tindall has seized the opportunity to initiate meaningful action in support.
eNewsChannels NEWS: -- Billy Wright II and his sister, Bree Wright recently opened Plenty of Fish Seafood, their first restaurant in a chain of seafood eateries, in Lancaster, Calif., the heart of the valley's high desert!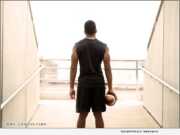 eNewsChannels NEWS: -- In this third installment of the BWC Consulting's series, the North Carolina-based black-owned economic development firm, with a history of working with black institutions of higher learning, discusses the significance of closing the economic gap between Historically Black Colleges and Universities (HBCUs) and Historically White Institutions (HWIs) by leveraging athletic programs.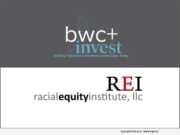 eNewsChannels NEWS: -- Today, North Carolina-based, black-owned private equity firm, Building Wealth & Communities (BWC) Capital, announced the launch of the BWC+invest Zero-Percent Interest Loan Program. Developed for small, emerging businesses of color across the country.