Home
Tags
Building Products
Tag: Building Products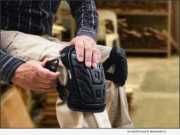 eNewsChannels NEWS: -- Braxtly Tools, a leader in heavy duty and industrial grade tools for Professionals and serious DIYers, announces the launch of their new Heavy-Duty Gel Knee Pads to combat knee and joint pain commonly found from prolonged kneeling.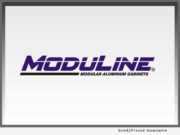 eNewsChannels NEWS: -- At Moduline Cabinets, we specialize in custom cabinet solutions and offer products that help our customers transform their home and garage by providing unique, high-quality military-grade aluminum cabinets, toolboxes, and accessories.
eNewsChannels NEWS: -- Austin, Texas-based Capitol Fence, a leading fence and deck business representing the oldest fence contracting company serving Austin and the surrounding areas, recently shared with customers popular ways to personalize electric gates.
eNewsChannels NEWS: -- Capital Industries, a leading non-slip floor coating manufacturer, works with industrial companies on selecting the right floor coating. After years of impact and daily use, floor coatings can wear down. Without the protective coating, industrial floors are easily damaged by foot and vehicle traffic.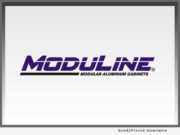 eNewsChannels NEWS: -- Whether it is for a cargo or a utility van or a trailer, Moduline Cabinets has van upfit solutions that will help maximize space in a way that promotes efficiency and functionality in work vans and vehicles. Finding tools amidst disorganization is a pain that is easily solvable with Moduline Cabinets' van upfits. Transform the company's work van, trailer, or other vehicle into an efficient workspace.
eNewsChannels NEWS: -- DAPA Products, a screen spline manufacturer and supplier, shares important tips to get the right fit in your window or door screen spline for repair. A screen spline is an essential element for window and door frames and helps them to remain secure.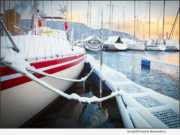 eNewsChannels NEWS: -- The change of seasons no longer means having to perform labor intensive tasks to safeguard your boat, dock and summer lake equipment from the damage that can occur from frigid, freezing water conditions. This winter use a Deicer in your lake or pond to prevent costly damage, says Discount Pumps.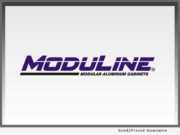 eNewsChannels NEWS: -- Leading military-grade aluminum cabinet manufacturer, Moduline Cabinets, launched a redesigned website to provide a better user experience. The newly designed website features a re-brand of Moduline Cabinets' logo and color theme, as well as enhancements that include easier navigation and improvements to page speed and design for the shop, product, and information pages.
eNewsChannels NEWS: -- It's time to prepare for more downpours warns NOAA (Climate.gov). Heavy rain has increased across most of the United States, and is only likely to continue to do so. In fact, climate change is projected to increase the size of the flood plain by as much as 45% in the next 100 years. A new flood vent introduced by Crawl Space Door Systems, Inc. can help concerned home and business owners protect their property and save money too.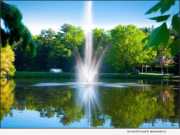 eNewsChannels NEWS: -- A property with a pond and all of the aquatic life is beautiful and serene, but in order to keep a healthy balance and water clarity, a pond aerator is essential. To maximize your pond's aeration, the pond aerator you select needs to be large enough for the pond size. Discount Pumps presents a variety of pond aerators and sizes to choose from.