Home
Tags
Building Products
Tag: Building Products
eNewsChannels NEWS: -- Chase Industries, Inc., founded by Chase Blum in 1932, began its operation as an insulated walk-in cooler and specialty refrigeration equipment manufacturer. Ninety years later, Chase Doors is the world's oldest, largest, and most progressive manufacturer of double-acting impact traffic doors and specialty doors. Chase Doors is part of the Senneca Holdings family of brands.
eNewsChannels NEWS: -- Convergence Partners, Inc., Integrated Sales Inc., and Lighting Solutions of Iowa, Inc. announced today the strategic partnership between their companies to offer the electrical industry a unified resource for virtually all their products, services, and design requirements. This partnership will be marketed under the Convergence Partners brands.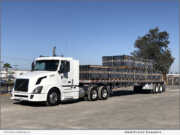 eNewsChannels NEWS: -- Fontana Paper Mills is proud to announce a new 6% + SBS modified multipurpose underlayment, otherwise known as M40. It has an organic core with a 6% + SBS modified asphalt coating and Fontana's familiar high grip surface. Fontana Paper Mills is a roofing underlayment manufacturing plant located on 15 acres in Fontana, California.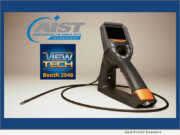 eNewsChannels NEWS: -- ViewTech Borescopes will exhibit for the sixth time at booth 2406 during the annual Association for Iron & Steel Technology Conference and Exposition. AISTech 2022 is returning to Pittsburgh, Pennsylvania at the David L. Lawrence Convention Center and will be taking place May 16-19. This year's Association for Iron & Steel Technology event will feature new products, technical programs, presentations, and panel discussions.
eNewsChannels NEWS: -- After, Inc. announced that Atlas Copco's Power Technique North American Division will utilize QuickReg® to provide a seamless post-sale experience to its customers. The Power Technique Division designs, manufactures and markets mobile air compressors, handheld pneumatic tools, as well as mobile generators, light towers, and portable pumps.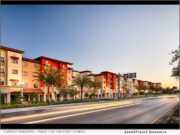 eNewsChannels NEWS: -- Current Builders has announced the start of construction of Building G at the University Pointe project in Davie, Florida. The project is the final phase of University Pointe, an 860-bed student housing campus. Building G is on the site's southeast corner and will include 24 units and 46,390 square feet in a four-story building.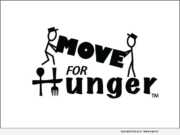 eNewsChannels NEWS: -- Chadwell Supply, a trusted Maintenance, Repair, and Operations (MRO) source of supplies and flooring for multi-family properties, and Move For Hunger, a national hunger relief non-profit organization, announced the renewing of their partnership and commitment to the fight against hunger.
eNewsChannels NEWS: -- Capital Industries, a leader in industrial concrete repair products, has released a tip sheet on how concrete floor coatings benefit commercial businesses. The benefits of sealing concrete floors are plentiful and can help industrial businesses in the long run. Here are four reasons why it is beneficial to seal concrete floors in industrial buildings.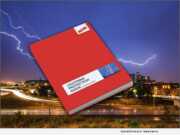 eNewsChannels NEWS: -- Those familiar with New York's "Darkest Hours" likely remember the mayhem of the city's July 13, 1977 blackout. But few may be able to recall it was lightning (three sequential strikes), which caused the catastrophic event that shut down one of the world's largest cities in a matter of minutes, says DEHN, Inc.
eNewsChannels NEWS: -- A strategic alliance has been formed between ZKTeco USA and TURNSTILES.us, Inc. to bring the best-in-class turnstiles integrated with state-of-the-art biometric readers with touchless technologies like facial recognition and palm vein recognition. Due to increased demand for frictionless entry into buildings, integrated turnstile solutions with touchless technologies are the need of the hour.