Home
Tags
Building Products
Tag: Building Products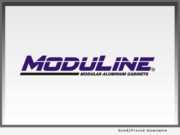 eNewsChannels NEWS: -- Whether it is for a cargo or a utility van or a trailer, Moduline Cabinets has van upfit solutions that will help maximize space in a way that promotes efficiency and functionality in work vans and vehicles. Finding tools amidst disorganization is a pain that is easily solvable with Moduline Cabinets' van upfits. Transform the company's work van, trailer, or other vehicle into an efficient workspace.
eNewsChannels NEWS: -- DAPA Products, a screen spline manufacturer and supplier, shares important tips to get the right fit in your window or door screen spline for repair. A screen spline is an essential element for window and door frames and helps them to remain secure.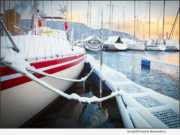 eNewsChannels NEWS: -- The change of seasons no longer means having to perform labor intensive tasks to safeguard your boat, dock and summer lake equipment from the damage that can occur from frigid, freezing water conditions. This winter use a Deicer in your lake or pond to prevent costly damage, says Discount Pumps.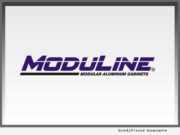 eNewsChannels NEWS: -- Leading military-grade aluminum cabinet manufacturer, Moduline Cabinets, launched a redesigned website to provide a better user experience. The newly designed website features a re-brand of Moduline Cabinets' logo and color theme, as well as enhancements that include easier navigation and improvements to page speed and design for the shop, product, and information pages.
eNewsChannels NEWS: -- It's time to prepare for more downpours warns NOAA (Climate.gov). Heavy rain has increased across most of the United States, and is only likely to continue to do so. In fact, climate change is projected to increase the size of the flood plain by as much as 45% in the next 100 years. A new flood vent introduced by Crawl Space Door Systems, Inc. can help concerned home and business owners protect their property and save money too.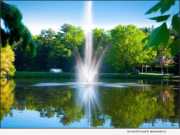 eNewsChannels NEWS: -- A property with a pond and all of the aquatic life is beautiful and serene, but in order to keep a healthy balance and water clarity, a pond aerator is essential. To maximize your pond's aeration, the pond aerator you select needs to be large enough for the pond size. Discount Pumps presents a variety of pond aerators and sizes to choose from.
eNewsChannels NEWS: -- Leading supplier of concrete floor and driveway repair products, Capital Industries, shares tips on how to fix broken driveway concrete with repair products. Here's some tips on what to look for and how to fix broken concrete.
eNewsChannels NEWS: -- SunRa Solar, Inc. adds battery storage as an option for new solar energy system installations and as a retrofit for existing systems. The company is responding to the needs of Massachusetts homeowners to overcome reliability concerns.
eNewsChannels NEWS: -- Now residents of Western Washington have access to affordable backyard living space with the launch of MyKabin, a new construction firm specializing in backyard cottages. MyKabin has reimagined the construction process by focusing on creating a beautiful, prefabricated cottage with a minimally disruptive installation process that saves homeowners time, money, and the hassle of a lengthy construction project.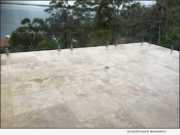 eNewsChannels NEWS: -- While preventative maintenance to address problems such as potential leaky balcony repairs or leaky shower repair might not top everyone's to-do list, there are several reasons why it should. Remedial Membranes highlights a case study published by HIA insurance of a simple leaky shower that could have been repaired for $149, ended up costing $240,000AUD because of the massive impact water damage can have on building materials over time.