Home
Tags
Building Products
Tag: Building Products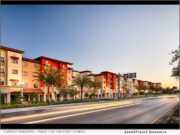 eNewsChannels NEWS: -- Current Builders has announced the start of construction of Building G at the University Pointe project in Davie, Florida. The project is the final phase of University Pointe, an 860-bed student housing campus. Building G is on the site's southeast corner and will include 24 units and 46,390 square feet in a four-story building.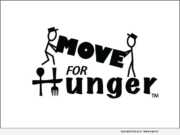 eNewsChannels NEWS: -- Chadwell Supply, a trusted Maintenance, Repair, and Operations (MRO) source of supplies and flooring for multi-family properties, and Move For Hunger, a national hunger relief non-profit organization, announced the renewing of their partnership and commitment to the fight against hunger.
eNewsChannels NEWS: -- Capital Industries, a leader in industrial concrete repair products, has released a tip sheet on how concrete floor coatings benefit commercial businesses. The benefits of sealing concrete floors are plentiful and can help industrial businesses in the long run. Here are four reasons why it is beneficial to seal concrete floors in industrial buildings.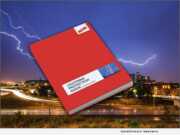 eNewsChannels NEWS: -- Those familiar with New York's "Darkest Hours" likely remember the mayhem of the city's July 13, 1977 blackout. But few may be able to recall it was lightning (three sequential strikes), which caused the catastrophic event that shut down one of the world's largest cities in a matter of minutes, says DEHN, Inc.
eNewsChannels NEWS: -- A strategic alliance has been formed between ZKTeco USA and TURNSTILES.us, Inc. to bring the best-in-class turnstiles integrated with state-of-the-art biometric readers with touchless technologies like facial recognition and palm vein recognition. Due to increased demand for frictionless entry into buildings, integrated turnstile solutions with touchless technologies are the need of the hour.
eNewsChannels NEWS: -- Pattison Company, a leading provider of high-quality industrial sand, construction aggregate, armor stone and rail car storage, will use the proceeds to refinance existing term debt and equipment debt, new projects, and working capital.
eNewsChannels NEWS: -- Capital Industries, a leading supplier of industrial concrete repair products, is proud to offer a solution for concrete cracks in industrial flooring. Concrete is a durable material, making it ideal for industrial flooring, particularly in warehouses, factories, distribution centers, and beyond.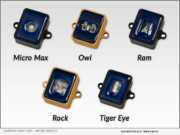 eNewsChannels NEWS: -- Garden Light LED announces their Micro Series fixtures designed to project powerful light from a small source in areas like stairs and steps, discrete overhangs, handrails, trees, potted plants, water features, and garden landscapes. Available in five different beam patterns, the Micro Series fixtures are miniature, measuring only 1.3 inches (w) x 1.5 inches (l) x 0.5 inches (h) - smaller than a matchbook.
eNewsChannels NEWS: -- EGW Utilities, Inc. has acquired Buy Wholesale Company, LLC (BWC) of Montgomery, Texas. BWC was founded by Karl Knapp in 1985. He and his wife, Tracy, operated it until its acquisition on October 30, 2020. The procurement of BWC greatly increases EGW's waterworks and plumbing product offerings.
eNewsChannels NEWS: -- DAPA Products, a window and door components manufacturer, provides winning ideas on how to keep winter pests out of a home. Most people consider summer to be the prime pest season. That's true, but this doesn't mean that there are no pests in the winter.