Home
Tags
Building Products
Tag: Building Products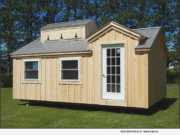 eNewsChannels NEWS: -- Jamaica Cottage Shop has hit a milestone. After 25 years of being in business, it's excited to announce it just shipped its 10 thousandth building. And, considering the company's owner first started out building dog houses, that's a pretty impressive accomplishment.
eNewsChannels NEWS: -- When Hurricane Dorian devastated the Bahamas, it destroyed thousands of lives and over 13,000 homes were lost. The region continues to be in the midst of a humanitarian crisis and thousands from Great Abaco are still displaced and struggling for shelter. Dayna's iCare Foundation, a 501(c)(3), is working to help solve the housing problem with its partner, TinyLux Homes.
eNewsChannels NEWS: -- Bedrock Orlando, an American-owned brick and block supplier serving Orlando, Tampa, Daytona Beach, Lakeland and the surrounding areas is offering a Christmas promotion on all concrete decorative pavers, including permeable commercial pavers, until December 31, 2019.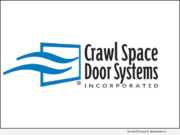 eNewsChannels NEWS: -- On September 24, 2013, Smart Vent filed a lawsuit against Crawl Space Door Systems, Inc. in the NJ Federal Court, case 1:13-cv-05691-JBS-KMW. Crawl Space Door Systems, Inc. filed a counter-claim. The lawsuit is now over and Crawl Space Door Systems won.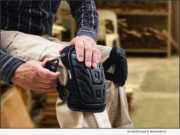 eNewsChannels NEWS: -- Braxtly Tools, a leader in heavy duty and industrial grade tools for Professionals and serious DIYers, announces the launch of their new Heavy-Duty Gel Knee Pads to combat knee and joint pain commonly found from prolonged kneeling.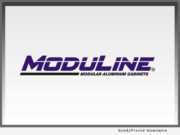 eNewsChannels NEWS: -- At Moduline Cabinets, we specialize in custom cabinet solutions and offer products that help our customers transform their home and garage by providing unique, high-quality military-grade aluminum cabinets, toolboxes, and accessories.
eNewsChannels NEWS: -- Austin, Texas-based Capitol Fence, a leading fence and deck business representing the oldest fence contracting company serving Austin and the surrounding areas, recently shared with customers popular ways to personalize electric gates.
eNewsChannels NEWS: -- Capital Industries, a leading non-slip floor coating manufacturer, works with industrial companies on selecting the right floor coating. After years of impact and daily use, floor coatings can wear down. Without the protective coating, industrial floors are easily damaged by foot and vehicle traffic.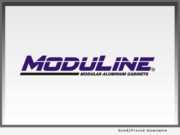 eNewsChannels NEWS: -- Whether it is for a cargo or a utility van or a trailer, Moduline Cabinets has van upfit solutions that will help maximize space in a way that promotes efficiency and functionality in work vans and vehicles. Finding tools amidst disorganization is a pain that is easily solvable with Moduline Cabinets' van upfits. Transform the company's work van, trailer, or other vehicle into an efficient workspace.
eNewsChannels NEWS: -- DAPA Products, a screen spline manufacturer and supplier, shares important tips to get the right fit in your window or door screen spline for repair. A screen spline is an essential element for window and door frames and helps them to remain secure.