Home
Tags
Building Products
Tag: Building Products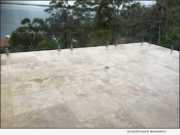 eNewsChannels NEWS: -- While preventative maintenance to address problems such as potential leaky balcony repairs or leaky shower repair might not top everyone's to-do list, there are several reasons why it should. Remedial Membranes highlights a case study published by HIA insurance of a simple leaky shower that could have been repaired for $149, ended up costing $240,000AUD because of the massive impact water damage can have on building materials over time.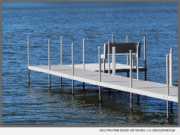 eNewsChannels NEWS: -- Whether you call it a lake home, cabin, cottage or camp, buyers are naturally drawn to the water's edge when looking at lakeshore properties. The wide variety of shoreline conditions gives buyers a lot to consider before they write a purchase agreement, says John Gehring, owner of Solo Dock, a tip-in dock manufacturer in Long Lake, Minnesota.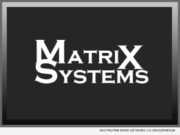 eNewsChannels NEWS: -- Installing a commercial air filtration system is not a magical solution for air pollution control, says Matrix Systems. These complex systems require several services in order to make sure that the system functions as designed. Here are five services that needed to keep a commercial air filtration system running effectively after installation.
eNewsChannels NEWS: -- Jamaica Cottage Shop, Inc. provides business to consumer wood manufacturing, Internet marketing and online retail. It's also one of the fastest growing businesses according to Inc. 5000. Founded in 1995 by Domenic Mangano, Jamaica Cottage Shop, Inc. is a privately-held company.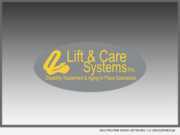 eNewsChannels NEWS: -- Lift & Care Systems is proud to have a working relationship with, Homes for Our Troops, a non-profit organization that has a mission to build and donate specially adapted custom homes for severely injured post-9/11 Veterans, to enable them to rebuild their lives.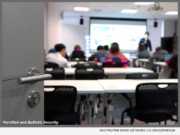 eNewsChannels NEWS: -- South Florida based security company, FBS - Fortified and Ballistic Security, announces plan to protect schools in honor of the one year anniversary of the Parkland shooting. For years, FBS has been perfecting their safe environments, or The Sanctuary(TM), for luxury homes, and the time has come to give back.
eNewsChannels NEWS: -- Capital Industries, Inc. shares tips for industrial, commercial businesses to know when to repair concrete flooring. Concrete floors and related structures are the basic elements of any building, which is why they need to be checked regularly and properly maintained. The absence of preventive maintenance can lead to expensive repairs, accidents and even lawsuits.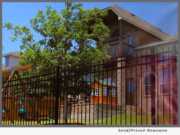 eNewsChannels NEWS: -- Austin fence contractor, Capitol Fence & Deck, is proud to introduce a new option that accepts mobile and online payments while in the field. Capitol Fence unveiled secure payment gateways, enabling quick and easy ways to complete down payments after a quote is provided. This allows Capitol Fence to ensure more efficient and secure payment options that help us get projects started faster.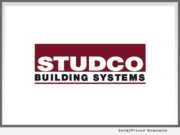 eNewsChannels NEWS: -- Tall buildings, much like tall trees, sway in windy conditions, says Studco Building Systems. This is caused by a phenomenon known as vortex shedding. Vortex shedding occurs when wind runs into a tall building and the wind is "split" into two separate air streams around the building.
eNewsChannels NEWS: -- One of the biggest issues that any landlord has to deal with are sound complaints between tenants in an apartment complex or other multi-family developments, says Resilmount. Most sound is generated by direct contact between the building structure and the wall and ceiling systems. If there is nothing to break up the structural and airborne sound vibrations, the sound is easily transmitted between different dwellings or complexes.