Home
Tags
Building Products
Tag: Building Products
eNewsChannels NEWS: -- The team at Capital Industries has some outstanding information for today's commercial operators that deal with extensive concrete flooring on their properties. There are vital signs to look for that suggest that it is time for an industrial freezer floor or warehouse concrete floor repair.
eNewsChannels NEWS: -- DAPA Products, a window and door components manufacturer, shares reasons to upgrade supplies with virgin raw materials. DAPA realized early in their manufacturing establishment that many suppliers received less than quality products. DAPA wanted to change the industry.
eNewsChannels NEWS: -- Current Builders has introduced a new time-saving technique to build parking garages using a "column hung shoring system." The award-winning general contractor based in Florida, recently topped out their Aura Boca project.
eNewsChannels NEWS: -- Matrix Systems announces the launch of its redesigned website. The site has been updated with a new look and feel that incorporates the latest features of online web design, as well as optimizing the site for mobile devices such as phones and tablets.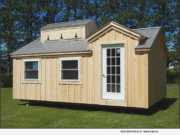 eNewsChannels NEWS: -- Jamaica Cottage Shop has hit a milestone. After 25 years of being in business, it's excited to announce it just shipped its 10 thousandth building. And, considering the company's owner first started out building dog houses, that's a pretty impressive accomplishment.
eNewsChannels NEWS: -- When Hurricane Dorian devastated the Bahamas, it destroyed thousands of lives and over 13,000 homes were lost. The region continues to be in the midst of a humanitarian crisis and thousands from Great Abaco are still displaced and struggling for shelter. Dayna's iCare Foundation, a 501(c)(3), is working to help solve the housing problem with its partner, TinyLux Homes.
eNewsChannels NEWS: -- Bedrock Orlando, an American-owned brick and block supplier serving Orlando, Tampa, Daytona Beach, Lakeland and the surrounding areas is offering a Christmas promotion on all concrete decorative pavers, including permeable commercial pavers, until December 31, 2019.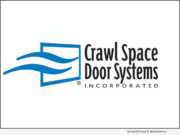 eNewsChannels NEWS: -- On September 24, 2013, Smart Vent filed a lawsuit against Crawl Space Door Systems, Inc. in the NJ Federal Court, case 1:13-cv-05691-JBS-KMW. Crawl Space Door Systems, Inc. filed a counter-claim. The lawsuit is now over and Crawl Space Door Systems won.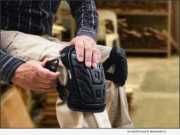 eNewsChannels NEWS: -- Braxtly Tools, a leader in heavy duty and industrial grade tools for Professionals and serious DIYers, announces the launch of their new Heavy-Duty Gel Knee Pads to combat knee and joint pain commonly found from prolonged kneeling.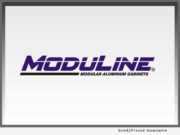 eNewsChannels NEWS: -- At Moduline Cabinets, we specialize in custom cabinet solutions and offer products that help our customers transform their home and garage by providing unique, high-quality military-grade aluminum cabinets, toolboxes, and accessories.