Home
Tags
Canada Business
Tag: Canada Business
eNewsChannels NEWS: -- What do you get when you mix multidisciplined, modern artists from around the world with a cutting-edge blend of technology and art? You get Modern Art Cartel. Modern Art Cartel is at the forefront of combining art with technology and has developed the world's first AI digital artist, MysterioAI, that creates engaging NFTs (non-fungible token) or collectible digital assets.
eNewsChannels NEWS: -- The COVID-19 pandemic is creating unprecedented levels of sleep deprivation, which presents a significant risk to mental and physical health, says Drink HRW. Additionally, "COVID-somnia," a term coined to describe the rising prevalence of insomnia following COVID-19 infection, has begun to emerge.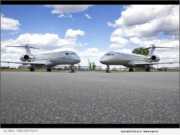 eNewsChannels NEWS: -- Bombardier today announced that two of the industry-leading Global 7500 aircraft were handed over to two different Canadian customers, marking the first deliveries of the flagship business jet in Canada. Both aircraft will be managed and offered for charter by leading Canadian aircraft services provider, Chartright Air Group, and will be based at Toronto's Pearson International Airport.
eNewsChannels NEWS: -- Drink HRW, the industry leader in effervescent tablets to create hydrogen-rich water on demand, announced that they had signed an exclusive partnership with ViloVit, a Russian company dedicated to bringing leading health products to the Russian market, for distribution of Drink HRW branded products across the Eurasian Economic Union, made up of Russia, Kazakhstan, Belarus, Armenia and Kyrgyzstan.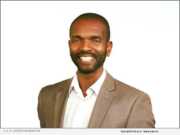 eNewsChannels NEWS: -- From two dimensional avatars with robotic voices to fully digital synthetic humans, technology within the last ten years have grown by leaps and bounds. The recent start up, The Daily Scrum News using AI News Anchors is truly revolutionary.
eNewsChannels NEWS: -- Voices announced the winners of the 2020 Voicey Awards through a week-long social media campaign. The leading marketplace for voice over services hosts these awards annually to showcase the voice actors who are at the top of their craft.
eNewsChannels NEWS: -- Procopius Canning, historian and creator of the scholarly award-winning web sites Timeline: Ancient Rome, and Gladiator: The Real Story, announces the publication of "ANCIENT BLACK CIVILIZATIONS MATTER: Sort of like Wakanda, only real!" (ISBN: 979-8696570037), a deeply researched popular survey history of Blacks and Black culture in the ancient classical world.
eNewsChannels NEWS: -- Kids' screen time has soared during the pandemic, yet parents are reluctant to restrict it because it's their primary way of learning, socializing and playing. TimeoutIQ has the solution. It helps parents to subtly manage screen time, and challenges kids with educational content at their grade level while playing games, watching videos or engrossed in social media.
eNewsChannels NEWS: -- Drink HRW is excited to announce that a large, double-blind placebo-controlled trial is set to begin this week in France, initiated by the University of Grenoble-Alpes. At the request of the researchers, Drink HRW is supplying the hydrogen tablets for the study as well as a donation to improve the size and scope of the research. It has no other involvement in the research or the decision to publish results.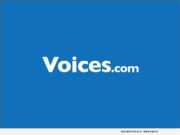 eNewsChannels NEWS: -- Voices.com has released their tenth annual trends report that looks at creative services industries - including advertising, education, media, entertainment, technology, and more - and provides insights into trends that impacted them in 2020 and makes predictions for trends in 2021.