Home
Tags
Charlotte Business
Tag: Charlotte Business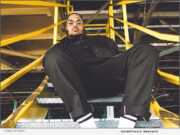 eNewsChannels NEWS: -- Citizen Music Group wants you to know and follow Christopher "YUNG Citizen" Williams, Charlotte (N.C.) native, and you will discover someone deeply passionate and committed to raising awareness to the injustices and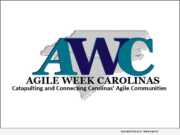 eNewsChannels NEWS: -- What do you get when you combine a week full of entertaining Agile Great Debates each morning, 6-dynamic speakers each day representing some of the region's leading Fortune 500 Employers and 24-Agile Industry hot topics followed by live Q&A opportunities in a virtual green room? You get, The Ultimate Virtual Conference by Agile Week Carolinas.
eNewsChannels NEWS: -- Bunk 57 Ministries has received a $40,126 grant from the Mecklenburg County Juvenile Crime Prevention Council to fund its Youth Discipleship Program for minority youth, young men ages 12-17.
eNewsChannels NEWS: -- Three weeks ago ETA challenged WiT Group to develop an online marketplace for buyers and sellers of emergency vehicles. WiT Group, a Charlotte, N.C. based marketing agency, completed a full website redesign including the development of custom-designed responsive web pages, a fully functional online marketplace, and a search engine optimized web platform that will lead the way for the emergency vehicle industry.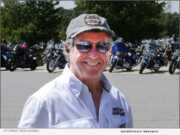 eNewsChannels NEWS: -- Bob Karney, a motorcycle accident attorney, donated $25,000 directly to biker families in need, The Karney Law Firm announced today. The requests poured in and over 80 families received immediate aid.
eNewsChannels NEWS: -- Sokal, a leader in automobile advertising in North Carolina, opened a new, cutting-edge office space in the Charlotte area. Sokal has been a long-time frontrunner in the competitive automobile marketing business.
eNewsChannels NEWS: -- Although many parents enroll their children in traditional daycare facilities and schools, there is a large gap when it comes to finding part-time childcare for working parents, stay-at-home moms, and after hours. Giggles Drop-In Daycare addresses those needs and is excited to announce the opening of their Charlotte location in the Ballantyne neighborhood on December 29, 2019.
eNewsChannels NEWS: -- Move For Hunger announced today that registration is open for the first-ever Charlotte Truck Pull, presented by MYMOVE. The event, in which teams of 5-10 will compete to see who can pull a moving truck 100 feet in the fastest time, will be held at Lenny Boy Brewing Co. (3000 South Tryon Street, Charlotte, NC, 28217) on Saturday, November 16 from Noon-4 p.m.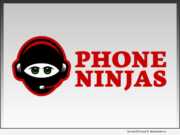 eNewsChannels NEWS: -- Phone Ninjas, a certified phone coaching company, analyzes inbound sales, outbound sales, parts and service calls for car dealers. In some cases, its advanced phone and Internet training has increased appointment setting to nearly 86 percent.
eNewsChannels NEWS: -- N.C.-based rock band, Killakoi, opened the inaugural Epicenter Festival. On May 9, 2019 Killakoi took the stage in the Epicenter Village for the early arriving festival campers. The festival was estimated to have an estimated 10,000 campers.