Home
Tags
Charlotte Business
Tag: Charlotte Business
eNewsChannels NEWS: -- Starting today, North Carolina employers can apply for first-ever Culture of Wellness Awards, presented by the North Carolina Business Group on Health (NCBGH). The awards recognize the best employer wellbeing programs across the state and are open to employers of all sizes.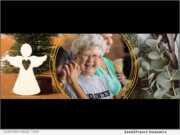 eNewsChannels NEWS: -- Aldersgate announces the celebration of its Annual Guardian Angel Tree offering, which lets donors dedicate a wooden angel ornament in honor of someone special. The Angel Tree is one way the community raises funds for the Guardian Angel Fund, which was created to give residents confidence through life's unexpected turns.
eNewsChannels NEWS: -- Aldersgate is thrilled to host their Annual Festival of Lights driving tour on their campus on Saturday, December 4, 2021, from 4 p.m. - 8 p.m. This free event showcases thousands of twinkling lights, and visitors are encouraged to roll the windows down, wave at residents and listen to local musicians.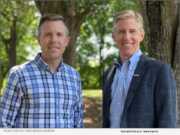 eNewsChannels NEWS: -- DELTA |v| Forensic Engineering, Inc.™ announced today that they have appointed Heath Spivey, Manager of the Nashville Regional Office, as the new President of DELTA |v| Forensic Engineering, Inc.™, effective January 1, 2022.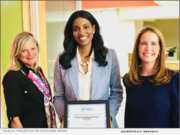 eNewsChannels NEWS: -- The Arts Empowerment Project has received $63,000 from Women's Impact Fund for their 2021 Arts & Culture Grant. The grant was announced at the annual meeting of the Women's Impact Fund which was held virtually on May 10, 2021. Grants were awarded to five local non-profits in the areas of Arts & Culture, Education, Environment, Health, and Human Services.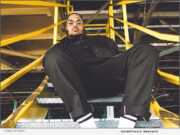 eNewsChannels NEWS: -- Citizen Music Group wants you to know and follow Christopher "YUNG Citizen" Williams, Charlotte (N.C.) native, and you will discover someone deeply passionate and committed to raising awareness to the injustices and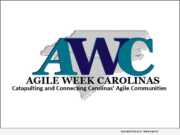 eNewsChannels NEWS: -- What do you get when you combine a week full of entertaining Agile Great Debates each morning, 6-dynamic speakers each day representing some of the region's leading Fortune 500 Employers and 24-Agile Industry hot topics followed by live Q&A opportunities in a virtual green room? You get, The Ultimate Virtual Conference by Agile Week Carolinas.
eNewsChannels NEWS: -- Bunk 57 Ministries has received a $40,126 grant from the Mecklenburg County Juvenile Crime Prevention Council to fund its Youth Discipleship Program for minority youth, young men ages 12-17.
eNewsChannels NEWS: -- Three weeks ago ETA challenged WiT Group to develop an online marketplace for buyers and sellers of emergency vehicles. WiT Group, a Charlotte, N.C. based marketing agency, completed a full website redesign including the development of custom-designed responsive web pages, a fully functional online marketplace, and a search engine optimized web platform that will lead the way for the emergency vehicle industry.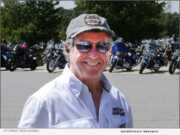 eNewsChannels NEWS: -- Bob Karney, a motorcycle accident attorney, donated $25,000 directly to biker families in need, The Karney Law Firm announced today. The requests poured in and over 80 families received immediate aid.