Home
Tags
Chicago Business
Tag: Chicago Business
eNewsChannels NEWS: -- OverSightMD has made Connelly Certified Care, a St. Charles Illinois based home care company as its exclusive certified partner to offer aging in place solutions to seniors and their families in the greater Chicago area.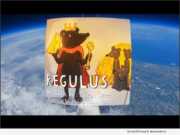 eNewsChannels NEWS: -- Space is an uncharted frontier equipped with mysteries beyond our understanding of what is or will ever be possible. Aaron Ozee, bestselling author of notable children's book, "Regulus" (ISBN: 9781387010790), has partnered with Orbit Pics to launch a printed copy of his book into space. (VIDEO)
eNewsChannels NEWS: -- Buona announced today the opening of its newest in Glen Ellyn, Illinois at 395 Roosevelt Road on June 19, 2019. The new restaurant is the family-owned group's 25th location. To celebrate, Buona gave away free Italian beef sandwiches to all guests that were in line at the Glen Ellyn location before 10 a.m. on June 19.
eNewsChannels NEWS: -- On Monday, May 6, 2019, Jessica Merino of Merino Wealth Management received the Young Entrepreneur Award at the Annual Celebration NAWBO Chicago Achievement Luncheon.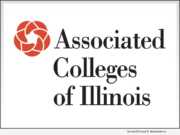 eNewsChannels NEWS: -- At least 23,000 alumni of Illinois independent colleges and universities are working for 145 top employers throughout the state, according to findings from a three-month research project conducted by Associated Colleges of Illinois (ACI). ACI is a Chicago-based nonprofit that serves 27 independent higher education institutions.
eNewsChannels NEWS: -- Join Chicago's lupus community and the Lupus Research Alliance (LRA) Saturday, June 8, 2019 to Walk with Us to Cure Lupus at 633 Clark Street on the Northwestern University Campus in Evanston, Illinois. Walk with Us to Cure Lupus is the LRA's signature national program that unites communities across the country to achieve one goal - to raise the much-needed funds to improve care and find the cure.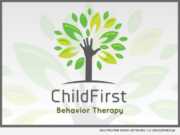 eNewsChannels NEWS: -- ChildFirst Behavior Therapy, a local provider of progressive ABA therapy for children affected by autism, announced today that it has sponsored the upcoming Autism Speaks Walk on Chicago's North Shore on April 28, 2019.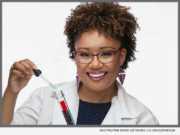 eNewsChannels NEWS: -- Erica Douglas aka Sister Scientist is a true STEM advocate. This powerhouse cosmetic chemist is changing the perception of the careers chemical engineering might lead you to. As a formulating, cosmetic chemist in the multicultural beauty space for over a decade, Erica has been the "brains" behind a number of popular products on the market.
eNewsChannels NEWS: -- Galileo Camps (Galileo Learning, LLC), one of the most renowned summer day camp providers in the country, will be putting down community roots in Wicker Park this summer at Pritzker Elementary School on July 8, 2019.
eNewsChannels NEWS: -- Riverpool Records and The PondHawks announce the release of their new single, "River Grove." How many cities have their very own song? The town of River Grove, a suburb of Chicago near O'Hare Airport, now does thanks to The PondHawks.