Home
Tags
Chicago Business
Tag: Chicago Business
eNewsChannels NEWS: -- Chicago area's Will Madden, co-founder and senior partner of Whole Brain Consulting, speaks at the Chicagoland Food and Beverage Network Founder's Series, held September 25, 2019. The Founders Series is a CFBN series presented in partnership with CA Branding, Fifty Gazelles and PreBrands.
eNewsChannels NEWS: -- Nima Tolooi, co-founder of Beyond AUM, has been named one of Crain's Chicago Business's 2019 Notable Entrepreneurs. Crain's list of Notable Entrepreneurs features 44 businesspeople who have identified needs and untapped opportunities in the market; organized and run companies; and taken on greater-than-normal financial risk to achieve success
eNewsChannels NEWS: -- It is with great pleasure that the American Friends of Capodimonte (AFC) announce the first U.S. traveling exhibition of 40 Renaissance and Baroque masterpieces, most of which have never been viewed by an American audience, from the Capodimonte Museum in Naples, Italy; the royal palace built in 1738 by Charles of Bourbon, King of Naples and Sicily (later King Charles III of Spain).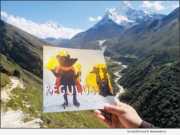 eNewsChannels NEWS: -- Aaron Ozee, bestselling author of notable children's book, "Regulus" (ISBN: 978-1387010790), partnered with select tourist operations in Kathmandu, Nepal to bring a printed copy of his famed tale with them during their procession of Base Camp on Mount Everest.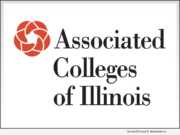 eNewsChannels NEWS: -- Associated Colleges of Illinois' (ACI) 26 member colleges and universities contributed an economic value of more than $3.5 billion to the Illinois economy, according to updated, publicly available information compiled by ACI. In addition, the member schools employed more than 34,000 people, enrolled nearly 70,000 students and provided $900 million in financial aid.
eNewsChannels NEWS: -- NEXT Mortgage Events LLC, creator of NEXT women's executive mortgage summit, has announced that it raised over $3,200 in personal donations for Girls Inc. of Chicago at the #NEXTSUMMER19 charity cocktail party raffle, held Aug. 26 from 5 p.m. to 6 p.m. at The Gwen Hotel in Chicago.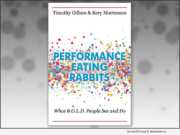 eNewsChannels NEWS: -- Performance Journey Partners announce the release of their new book "Performance Eating Rabbits - What B.O.L.D. People See and Do" (ISBN: 978-1478793922) by Timothy Gillum and Kery Mortenson. It is now available online through Amazon and Barnes & Noble.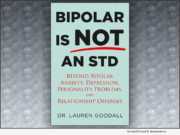 eNewsChannels NEWS: -- Dr. Lauren Goodall (PsyD), debunks stereotypes about Bipolar disorder in her new book "Bipolar is not an STD" (ISBN: 978-1543975581). Dr. Goodall designed the book around the idea that people can get better much faster, if they know how to recognize what symptoms look like. "People are trying to recognize stereotypes, instead of symptoms, and that doesn't work."
eNewsChannels NEWS: -- EON Clinics Founder and President Rajan Sharma, DDS, announces the opening of a new all-in-one dental implant center in Oakbrook Terrace, Illinois. The facility, located at One Parkview Plaza, 17W110 22nd Street, Suite 150, is replacing the Westmont location and will also serve as the company's new corporate headquarters.
eNewsChannels NEWS: -- The Lang Capital Group announces the International Multicultural Awards Gala (I.M.A.G) on August 9, 2019. The Gala will raise funds for IMAG of Greater Chicago's programs to build and repair hope, families, and resources in the greater Chicago communities.