CHICAGO, Ill. -- Midwest-based alt-rock band, The Blue Danes have released their debut album "Invisible and Untouchable" on Chicago label Loki Valhalla Productions. This haunting lyrical masterpiece includes the highly anticipated release of the popular single "Beautiful and Sad," which has earned over 26,000 YouTube views.
CHICAGO, Ill. -- The Independent Publisher Book Awards presented the 20th annual IPPY awards in a special ceremony at the Willis Tower Skydeck. In the Best Publisher/Author/Book Website category, Snowflake Stories, LLC, created by San Fran developer James Stone, was honored with a bronze medal.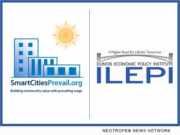 NEWS: (CHICAGO, Ill.) As policy debates rage in states from Michigan and New Hampshire to New Mexico and West Virginia, researchers from the Illinois Economic Policy Institute, Colorado State University-Pueblo, and Smart Cities Prevail have just completed the first ever national study on the economic, social, and project cost impacts of state prevailing wage laws.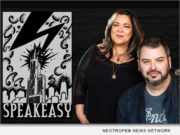 NEWS: (CHICAGO, Ill.) Rejuvatek Medical Inc. officially launches the first Tatt2Away non-laser tattoo removal system in Chicago with Speak Easy Tattoo's co-founders Kelly and Patrick Cornolo. Their location has come on board to offer to all its clientele certified tattoo removal as the first Tatt2Away Center in the city. Bringing into their high quality of service and products, the all-natural system.
NEWS: Saint Robert Bellarmine parishioner and Jefferson Park Illinois resident, Jim Ryan, will cycle more than 500 miles in the Camino de Santiago journey to honor and raise funds for the vibrant Saint Robert Bellarmine parish and school community. At 70 years of age, Jim will embark on this historical pilgrimage to the Camino de Santiago in Spain (also known as The Way of St. James) from Sept. 21 - Oct. 15, 2015. He is naming his ride the San Roberto Belarmino journey.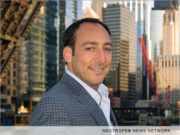 CHICAGO, Ill. /eNewsChannels/ -- NEWS: Chicago REALTOR(R) Mike Kravitz, with RE/MAX Premier Properties, is among 2,090 RE/MAX agents and teams featured in the 2015 REAL Trends 'America's Best Real Estate Agents' report. The agents included in the survey represent less than 1 percent of all real estate practitioners in the United States.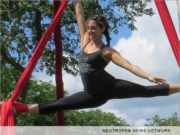 CHICAGO, Ill. /eNewsChannels/ -- NEWS: Imagine dancers hanging high above your head. Or an interactive drum experience for the whole family. Or seeing Hawaiian dancers in your own Chicago neighborhood. All this and more will be at Jeff Fest July 24-26, 2015. The Festival's proceeds support local student scholarships and help build relationships with local businesses and the community.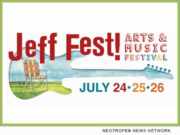 CHICAGO, Ill. /eNewsChannels/ -- NEWS: Every Chicago Festival needs the right food to complement the entertainment, and to satisfy every taste. Jeff Fest 2015 features the best of local neighborhoods and offers a wide range of culinary delights for everyone. 'Jeff Fest is known for its food and its arts and music. We are kicking up the food a few notches this year, and have a broader assortment than ever before,' says Amie Zander, Executive Director of the Jefferson Park Chamber of Commerce.
CHICAGO, Ill. /eNewsChannels/ -- NEWS: Super Sikh Comics LLC commenced production of issue #1 of their comic book series after successfully launching Issue #0 at C2E2, Chicago. With over 1,200 copies of Issue #0 sold in a single weekend, the immediate success of 'SuperSikh' exceeded all expectations.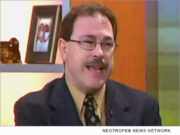 CHICAGO, Ill. /eNewsChannels/ -- NEWS: Matt McCann, one of the nation's leading experts on Long Term Insurance (LTCi), has launched a new educational website which will allow consumers to learn more about this important retirement planning topic. McCann is known as one of the nation's leading experts on Long Term Health Care Planning.