Home
Tags
Colorado Business
Tag: Colorado Business
eNewsChannels NEWS: -- Today at The Aspen Institute Project Play Summit 2020, TeamSnap CEO and Founder Dave DuPont announced that TeamSnap will commit $1 million over the next three years to improve access to sport for underserved youth athletes.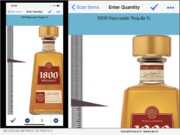 eNewsChannels NEWS: -- Beverage Metrics, an emerging Colorado-based beverage management technology company for the hospitality industry, today announced the launch of its next generation beverage management inventory tracking system. The new system provides operators with a comprehensive tool to track, manage and reduce excessive costs associated with their beverage program.
eNewsChannels NEWS: -- Doctors of optometry across Colorado, 2020 Eyes Colorado, and the Colorado Optometric Association (COA) have launched an October awareness initiative to educate Coloradans on Eye Emergencies: Where to Go and What to Do.
eNewsChannels NEWS: -- On Oct. 22, 1914, less than three months after the start of World War I, one of the largest food-relief programs the world has ever seen was begun when the Commission for Relief in Belgium (CRB) was founded in London by a group of prominent Americans, according to Jeffrey B. Miller, author "Yanks behind the Lines: How the Commission for Relief in Belgium Saved Millions from Starvation during World War I" (ISBN 978-1538141649; Rowman & Littlefield).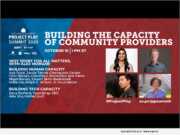 eNewsChannels NEWS: -- TeamSnap announced today that CEO and Founder Dave DuPont will join an all-star lineup of sport industry leaders presenting at the Aspen Institute Project Play Virtual Summit taking place October 13-16, 2020.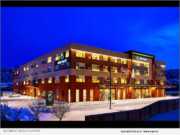 eNewsChannels NEWS: -- The Element Basalt-Aspen, part of Marriott International's collection of hotels, is pleased to announce the launch of its annual Winter Sale for stay dates between December 1, 2020 and April 15, 2021. This sale offers skiers, snowboarders, and other winter sport enthusiasts the opportunity to save up to 40% off regular rates if booked before October 15.
eNewsChannels NEWS: -- Dr Matthew Wimmer is now offering Solea(R) Sleep, a new laser therapy that provides rapid relief for snoring. This simple, non-surgical procedure takes only 5 minutes to perform, and allows patients to return to their normal routine immediately after the office visit with little to no discomfort.
eNewsChannels NEWS: -- ACES Quality Management (ACES), formerly known as ARMCO and the leading provider of enterprise quality management and control software for the financial services industry, announced today that it has experienced substantial client growth in 2020, increasing its number of new clients by 15%.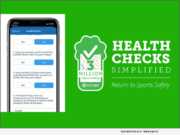 eNewsChannels NEWS: -- TeamSnap announced today that 3 Million COVID-19 Health Check screenings have been performed since the popular tool launched last month. The surge in demand comes from thousands of youth sports teams and clubs leveraging the platform to help manage the COVID-19 symptom screening process.
eNewsChannels NEWS: -- Willow.ai, provider of a proprietary pre-trained artificial intelligence solution called Willow™ that analyzes insights, automates workflows, and optimizes everyday business tasks, announces today its new partnership with TECVINE, a leading provider of network, cloud, and mobility infrastructure solutions for enterprise organizations.