Home
Tags
Colorado Business
Tag: Colorado Business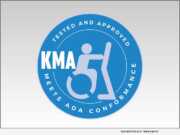 eNewsChannels NEWS: -- National Restaurant Association has launched Show To Go and the Kiosk Association is a participant. The online show runs thru August 2021. We have eight showcases online: QSR Self-Order, Touchless Controls, Outdoor Menu Boards, ClearConnect full suite solution, Restaurant Kiosks, gigantic digital signage (LVCC), large digital signs and touchscreens.
eNewsChannels NEWS: -- Today, digital mortgage platform and fulfillment provider Maxwell Financial Labs, Inc. announced that it has partnered with Byte Software, a mortgage loan origination system that streamlines the mortgage production process.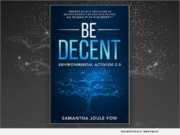 eNewsChannels NEWS: -- Author and activist Samantha Joule Fow, CEO of Denver-based Axiom Communications, Inc., has published a groundbreaking new book that reveals how anyone and everyone concerned about the environment can use green technology to help address everything from litter to extinction. "Be Decent: Environmental Activism 2.0" (ISBN: 978-1735682815) is available now.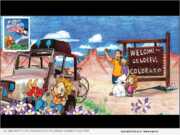 eNewsChannels NEWS: -- "Eli and Mort's Epic Adventures Colorado Summer Road Trip" by Elyssa Nager provides a captivating outlet for families interested in a Colorado road trip. The book, published by Resort Books Ltd, is ideal for children aged 3 to 12, brings to life favorite places to visit across the Mile High State.
eNewsChannels NEWS: -- Leaders in Colorado eye health advocacy, the Colorado Optometric Association (COA) and 2020 Eyes Colorado, announce that participating local optometrists are offering no-cost comprehensive eye exams to infants 6-12 months of age regardless of income or insurance.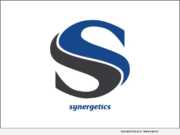 eNewsChannels NEWS: -- Synergetics has been awarded the General Services Administration (GSA) IT MAS Contract, after a thorough assessment from the GSA. This award is a testament to Synergetics' competencies, execution, and customer success.
eNewsChannels NEWS: -- Dr. Matthew Wimmer today announced that he has become certified to offer a simple, quick and safe outpatient treatment for gum disease, also known as periodontal disease. Gum disease is an infection of the tissues that support the teeth, the condition affects over 50% adult Americans.
eNewsChannels NEWS: -- ACES Quality Management™ (ACES), the leading provider of enterprise quality management and control software for the financial services industry, announced the release of its quarterly ACES Mortgage QC Trends Report covering the third quarter (Q3) of 2020. The latest report provides an analysis of post-closing quality control data derived from ACES Quality Management & Control Software™.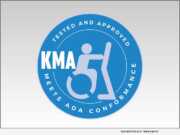 eNewsChannels NEWS: -- The Kiosk Association announces the release "U.S. Self-Service Kiosks" market research report. 134 pages and 34 graphics covering Market Drivers for the unattended self-service kiosk market.
eNewsChannels NEWS: -- Keith Eckhardt has been named to take over the local Edward Jones office located at 1763 South 8th Street, Ste 1, in Colorado Springs, Colorado, the firm announced today. Eckhardt transferred to the Cheyenne Canyon community from an Edward Jones office in the Widefield community.