Home
Tags
Congressional Candidate
Tag: Congressional Candidate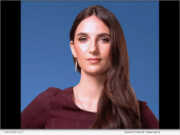 eNewsChannels NEWS: -- Cheyenne Hunt, a passionate advocate for social justice and equality, announced today her candidacy for Congress representing California's 45th district. Hunt has built a strong following on social media platforms like TikTok, where she has used her often provocative content to educate and mobilize young people around progressive issues.
eNewsChannels NEWS: -- Tuesday the 18th in a YouTube post about the Candidate visiting Pool's Castle. Tim Pool runs a popular podcast, more popular than CNN. He has the power to help promote an unknown Congressional candidate like the one running in his District, Craig Roberts.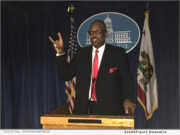 eNewsChannels NEWS: -- Steve Hill, a former Marine, retired peace officer and self-described, part-time "activist comic" known as "Satan" is running for 27th congressional district to rid the region of political corruption. He explains he chose the "Satan" moniker as a symbol of rebellion against entrenched, overly-comfortable authority.
eNewsChannels NEWS: -- On Monday December 13, 2021, Conservative Activist, Award-Winning Television Journalist, and Realtor Carmen Maria Montiel filed to run for US Congress, Texas District 18, in the March 2022 Republican Primary.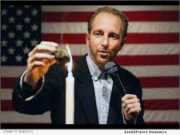 eNewsChannels NEWS: -- Pro-Cannabis Republican Candidate for Congress, Craig "X" Roberts, The General Pharmer, was sitting on his hotel balcony overlooking the Caribbean Sea when an FBI agent from Wheeling West Virginia called his cell phone. The agent wanted to know about January 6 insurrection and the events that took place at the U.S. Capitol.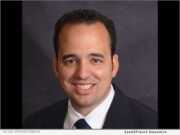 eNewsChannels NEWS: -- I am excited to announce my candidacy as a Republican in the 28th U.S. Congressional District of Texas. I'm running for Congress because I'm sick of illegal immigrants pouring into our country. I'm tired of the caravans swarming our border. I don't like illegal alien criminals putting my family or yours, at risk.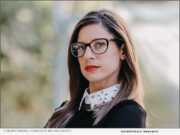 eNewsChannels NEWS: -- A tenacious fighter, attorney, mother and anti-child trafficking advocate, Melissa Martz hit the streets three months ago to garner community support for Florida's 18th Congressional District. Her first quarter FEC filings show she did just that by raising $202,000.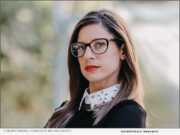 eNewsChannels NEWS: -- A tenacious fighter, attorney, mother and anti-child sex trafficking advocate, Melissa Martz begins her congressional campaign to unseat U.S. Congressman Brian Mast in 2022. A main tenet of her platform is to protect the inalienable rights and innate value of each individual in District 18, which covers parts of Port St. Lucie, Fort Pierce, Stuart, Jupiter and Palm Beach.