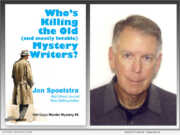 eNewsChannels NEWS: -- Marketing guru, Jon Spoelstra, has always had a penchant for pushing the outrageous. He wrote "Marketing Outrageously," a Wall Street Journal bestseller, and now he's at it again. This time he's written a series of mystery novels for what he calls "old guys" in the "Old Guys Murder Mystery Series." This fifth novel in the series, "Who is Killing all the Old (and mostly lovable) Mystery Writers?" (ASIN: B0C5S1ZP9M) is scheduled to publish on November 7, 2023.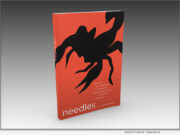 eNewsChannels NEWS: -- Historic Needles, California was the last stop on the historic Route 66. It was a "welcome to California" for highway drivers through decades past. Famously name-dropped in "Grapes of Wrath," Needles was a prominent site and stopping point for migrant workers fleeing The Dust Bowl. Bajek Publisher Services announces "Needles" (ISBN: 979-8218059484), a new novel by author Jerimah Tracey, that takes full advantage of this enigmatic setting.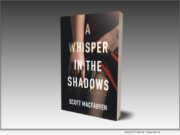 eNewsChannels NEWS: -- Scott Macfadyen's crime thriller, "A Whisper in The Shadows" (ISBN: 978-0228882787) follows former assassin Layla, a devoted mother and wife. When someone from her past is gunned down and left for dead, Layla returns to her old life - one that her family knows nothing about. Now Layla must keep her secret safe from her family while searching for those that shot her mentor, the man who saved her from a life on the streets and turned her into a hitwoman.
eNewsChannels NEWS: -- After going virtual in 2021 due to the pandemic, the California Crime Writers Conference (CCWC) is back with an in-person, two-day event to be held June 10-11, 2023 at the Hilton Los Angeles (Culver City). This premier conference offers panels and workshops on craft and the business of writing as well as opportunities for manuscript consultations and professional headshots at modest prices.
eNewsChannels NEWS: -- In Jennifer Gellel's current "why-done-it" novel, "Friends for Infinity: The Detective John Hollis Series" (ISBN: 978-0228879626; August, 2022), after a woman turns up dead in a local children's park, Detective John Hollis is quick to arrest the killer after a resident confesses, but he struggles to understand why this unlikely suspect has committed such a heinous crime.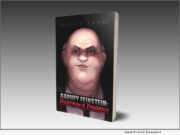 eNewsChannels NEWS: -- Using the story of the rise and fall of a lecherous and uncouth Hollywood mogul, Julian Tryst explores the gripping themes of power, ego, lust, and revenge in his new novel, "Garvey Feinstein: Hollywood Predator" (ISBN: 978-0228869948).
eNewsChannels NEWS: -- Attorney Paul Alexander Sangillo announces the debut of his first novel, "Golden Prison" (ISBN: 978-1941015469). This novel is the first of its kind, offering a never-before-seen look into the hi-stakes, impossibly stressful world of law students and young lawyers.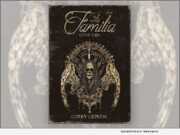 eNewsChannels NEWS: -- In this first book of a new five-part series, "La Familia: Loose Ends" (ISBN: 978-1735416007), author Corey Cepeda of Razor Sharp Publishing, introduces readers to a ruling family reigning terror over Mexico - the De Los Santos cartel dynasty. Filled with political intrigue, murder and family drama, the twists and turns take readers on a page-turning ride they're not soon to forget.
eNewsChannels NEWS: -- Long-time oil geophysicist, Nigel Smith, uses his real-life experience working on an oil rig in the Malacca Straits in his new murder mystery novel: "Malacca Mystery" (ISBN: 978-1945532801) available for sale globally in paperback and e-book on May 17, 2019 through all major online book retailers including Amazon, iBooks, Barnes & Noble and Amazon Kindle.
eNewsChannels NEWS: -- Author Rex Weiner will debut "The (Original) Adventures of Ford Fairlane" (ISBN: 978-1945572807) his gritty tales featuring private eye Ford Fairlane, the music industry's "rock n roll detective," at Noir At The Bar on June 10, 2018 at 7 p.m. The event brings together crime fiction fans with crime fiction authors reading from their work at the Mandrake Bar, Los Angeles.