Home
Tags
Dallas Business
Tag: Dallas Business
eNewsChannels NEWS: -- Artemetrx®, the industry's most preeminent platform for integrated drug cost management, is now even more robust with the launch of its new module, Artemetrx Extend™. With greater insights and analytics, Artemetrx Extend is a custom reporting tool that provides unparalleled data access through its user-friendly platform.
eNewsChannels NEWS: -- In 2023, the HVAC industry is expected to experience major price increases in the production of new heating and cooling systems due to higher standards in SEER rating systems* taking effect in the new year. Consumers can benefit now by purchasing new HVAC systems before the close of 2022 while SEER standards remain at lower ratings, says CW Service Pros.
eNewsChannels NEWS: -- Jonathan Grammer, CEO of U.S. Carbon Capture, will present on the issue of Carbon Capture and Storage to Texas land and mineral rights owners November the 18th in Austin, Texas. The presentation will be part of the 7th Annual Land and Mineral Owner's Symposium hosted by Austin law firm Graves, Dougherty, Hearon & Moody.
eNewsChannels NEWS: -- The new U.S. Climate bill offers generous incentives, making now an ideal time to go solar expanding the tax credit from 26 percent to 30 percent. Rising energy costs and a struggling Texas power grid are causing many homeowners to look for energy saving options and batteries to power their homes during outages. That's why KPost, a leading Dallas roofing and waterproofing company, is excited to announce that it's recently expanding its service offerings to install Tesla solar roof systems and Powerwall.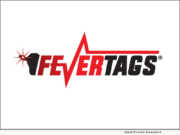 eNewsChannels NEWS: -- FeverTags® LLC of Dallas, Texas has partnered with Digi International to unveil a new connected data tag that detect disease within cattle before it spreads to the herd. The new connected data tag collects and records animal data such as health, treatment, identification, location, and ownership chain, providing a Cattle Passport®.
eNewsChannels NEWS: -- NFL FLAG Football, the official flag football program of the National Football League (NFL) and one of the fastest-growing youth sports organizations, has teamed up with Sports Connect, powered by Stack Sports, the leader in league and club management solutions, to further accelerate its league and participant growth.
eNewsChannels NEWS: -- EPIC Insurance Brokers & Consultants, a retail property and casualty insurance brokerage and employee benefits consultant, announced today that Jay Yarid has joined the firm as Principal within its Employee Benefits Practice.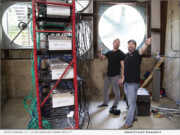 eNewsChannels NEWS: -- Geosyn Mining today announced the opening of a second mining space here in North Texas. The 26,000 Sq Foot facility, located near Springtown, TX, will house up to 12,000 miners by the end of Q3 and will be capable of producing roughly to 100 Bitcoin/month. This facility is slated for further expansion to 100MW by summer 2023.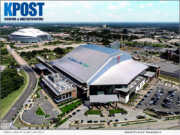 eNewsChannels NEWS: -- KPost Roofing & Waterproofing today announced work on the Globe Life Field in Arlington, TX, has earned a national Excellence in Construction® Pyramid Award, presented during ABC's Convention 2022 in San Antonio, on March 16. The EIC awards are the construction industry's leading national competition that honors general and specialty contractors for world-class, safe and innovative construction projects from across the nation.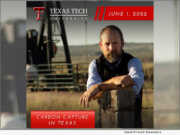 eNewsChannels NEWS: -- U.S. Carbon Capture announces that Director of Land Jonathan R. Grammer will speak on the campus of Texas Tech University June 1 on the growing business of Carbon Capture in the State of Texas. The engagement, part of a larger convention addressing the state's energy grid, comes just months after Exxon Mobil announced its estimates of a foreseeable $4.5 trillion market for carbon capture and storage by 2050 as companies race to achieve net-zero.