Home
Tags
Dallas Business
Tag: Dallas Business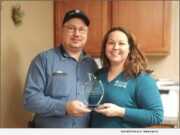 eNewsChannels NEWS: -- McCaw Property Management has announced the winner of its annual Vendor of The Year Award. This year, the recipient is Keller Services Heating and Air Conditioning.
eNewsChannels NEWS: -- Fort Worth-based company United States Mask is on a mission to make the holidays a little brighter and safer for community members who need it the most. At 4:30 p.m. on Tuesday, December 22, the United States Mask team will donate more than a thousand N95 particulate respirators to the Salvation Army of North Texas.
eNewsChannels NEWS: -- Frozen Food Express (FFE), the largest nationwide, asset-based temperature-controlled LTL carrier in the United States, is poised to pass along a substantial linehaul company driver pay increase in early January.
eNewsChannels NEWS: -- For the past four years Hireshield, a Dallas firm serving small to medium companies undertake background checks that assure the quality of new hires, has been responsible for undertaking more than 750,000 candidate checks. As of 2021, that number is projected to climb.
eNewsChannels NEWS: -- Many employees believe they aren't being paid to think. In "The Thinking Advantage," author Jill Young shares the dynamic algorithm for creating and building a strong company. When everyone at the company is really thinking, miraculous changes can happen!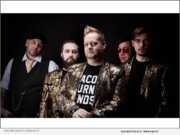 eNewsChannels NEWS: -- The McGrath Project, a Texas-based indie rock band on 4818 Records, is ready to hit the road in 2021. Along with dates set at the First Friday Festival in Las Vegas and The Viper Room in Los Angeles, the McGrath Project will be playing the Rock Bulava Festival in Kiev, Ukraine and famous Dobro Festival in Moscow along with a series of engagements throughout the Ukraine and Russia.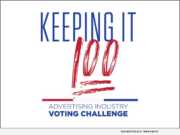 eNewsChannels NEWS: -- With Election Day less than a month away, and early voting beginning on October 13, in a nonpartisan effort, Alpha Business Images (ABI), has rolled out the Keeping It 100 Challenge to spread the message of encouraging voter participation with the help and talent of peers in the advertising industry.
eNewsChannels NEWS: -- Dallas-Fort Worth-based marketing agency Alpha Business Images, LLC (ABI) has been named to the Adweek 100 Fastest Growing Agencies List - and as one of the Top 5 Fastest Growing US Agencies in the Southwest.
eNewsChannels NEWS: -- Jill Young, founder of Dallas-based TractionFirst, uses her experience to teach business owners how to grow and thrive. "The Courage Advantage: 3 Mindsets Your Team Needs to Cultivate Fierce Discipline, Incredible Fun, and a Culture of Experimentation" (ISBN: 978-1647462819) began as a result of a question asked by a new client, "I know why this coaching will work. What do you think is happening when it doesn't work?"
eNewsChannels NEWS: -- Jill Young, author, speaker, and founder of TractionFirst releases a new book providing bosses a way to help their employees earn more. Most employees lack clarity about how their performance connects to the value they create for their company. "The Earning Advantage" (ISBN: 978-1647462758) is a unique resource for employees to earn more money while promoting their company's growth.