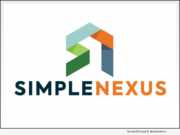 eNewsChannels NEWS: -- SimpleNexus, developer of the leading digital mortgage platform for loan officers, borrowers and real estate agents, helped raise more than $17,500 to support the families of hospitalized children as a Birdie-level sponsor of Security National Mortgage Company's ninth annual SN Charity Golf Classic.
eNewsChannels NEWS: -- SafeChain, the industry leader in wire fraud prevention software and blockchain implementation for land title, announced today that Texan Title has chosen SafeWire(TM) to defend its clients' wire transactions against fraud. The blockchain-backed platform will be deployed across Texan Title's family of title companies located across Texas.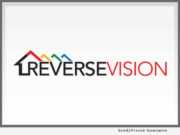 eNewsChannels NEWS: -- ReverseVision, the leading provider of technology and training for the Home Equity Conversion Mortgage (HECM) industry, today announced that Hometown Lenders has implemented ReverseVision's HECM and proprietary reverse loan origination technology to support the launch of the independent mortgage bank's HECM lending channel.
eNewsChannels NEWS: -- NotaryCam(R), the pioneering leader in online notarization and the original provider of mortgage eClosing solutions, today announced that Fidelity National Financial (FNF), will allow the use of NotaryCam to deliver remote online notarization (RON) and remote online closing (ROC) capabilities to FNF's network of direct title and settlement operations, as well as its network of independent title agents.
eNewsChannels NEWS: -- Mortgage Quality Management and Research, LLC (MQMR) announced today that its Director of Compliance Marie O'Brien has been recognized by HousingWire magazine in its sixth annual HW Rising Star Awards program. O'Brien also serves as a Senior Associate in the Compliance Department of Abrams Garfinkel Margolis Bergson, LLP and as MQMR's Associate General Counsel.
eNewsChannels NEWS: -- SimpleNexus, developer of the leading digital mortgage platform for loan officers, borrowers and real estate agents, today announced that company President and Chief Operating Officer Ben Miller has been named one of HousingWire's 2019 HW Rising Stars.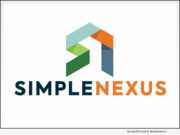 eNewsChannels NEWS: -- SimpleNexus, the industry's leading digital mortgage platform, has been named a silver winner of the 40th annual Telly Awards. Founded in 1979, the Telly Awards honor video and television made for all screens and are judged by The Telly Award Judging Council.
eNewsChannels NEWS: -- Independent, full-service employee benefits consulting firm Strategic Benefits Advisors, Inc. (SBA) has hired veteran retirement plans leader Leslie Olds for the role of senior benefits consultant. A retirement benefits consultant of 28 years, Olds will advise SBA's plan sponsor clients on managing all aspects of their broad-based and executive retirement programs, including financing, design, implementation, administration and compliance.
eNewsChannels NEWS: -- LBA Ware(TM), provider of the leading automated incentive compensation and sales performance management platform for mortgage lenders, announced today that FirstBank Mortgage has optimized the execution of its incentive compensation with CompenSafe(TM). By replacing spreadsheets with CompenSafe, FirstBank Mortgage has reduced the time it takes to calculate loan compensation by 75 percent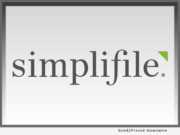 eNewsChannels NEWS: -- Simplifile, a leading provider of real estate document collaboration and recording technologies for lenders, settlement agents and counties, today announced that 38 additional recording jurisdictions located in 12 states throughout the Mid-Atlantic, Northeast and Southeast U.S. have joined Simplifile's e-recording network.