Home
Tags
Detroit Business
Tag: Detroit Business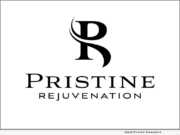 eNewsChannels NEWS: -- A bigger office suite means better patient care for Pristine Rejuvenation, a med spa that focuses on aesthetic injectables and skin rejuvenation treatments. Eman Dahmani, company Principal, announced that the new facilities were opened to handle the spa's steady growth.
eNewsChannels NEWS: -- The Eulogy Writers (TheEulogyWriters.com), America's leading eulogy writing service, established in 2014, today announced that a portion of every fee collected will be donated to the Save the Children® charity, designated for the assistance of Ukrainian refugees.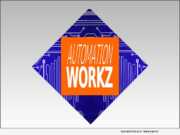 eNewsChannels NEWS: -- Detroit-based Automation Workz Institute, Inc., the nation's only Black tech diversity consulting and upskilling institution, today announced the close of $10 million growth financing to drive the expansion of their cybersecurity, network engineer and development certification courses to people of color across America.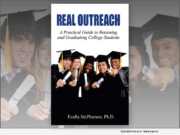 eNewsChannels NEWS: -- According to U.S. News & World Report, 1 in 3 first-year college students will not return for their sophomore year. Dr. Ezella McPherson has retained 82% to 100% of at-risk first-year college students during her tenure at the University of Illinois at Urbana-Champaign, Wayne State University, and Indiana University. She shares more about her success with at-risk college students in her new book, "Real Outreach: A Practical Guide to Retaining and Graduating College Students" (ISBN: 978-1737273103).
eNewsChannels NEWS: -- UBX Cloud, a U.S. based cloud provider headquartered in Madison Heights, Mich., has been awarded "10 Most Promising Cloud Solution Providers 2021" by CIOReviewIndia. UBX leverages proven, off-the-shelf technologies in its private cloud operations arena, globally.
eNewsChannels NEWS: -- UBX Cloud is the first U.S. based cloud services provider to offer Cybersecurity Maturity Model Certification (CMMC) cloud enclaves. The CMMC represents the Department of Defense's continued effort to protect Controlled Unclassified Information (CUI) in the defense supply chain.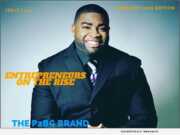 eNewsChannels NEWS: -- Shwinn Innovations, LLC, the Push2BeGreat Brand and the non-profit 501(c)(3), the Innovative Learning Curriculum, are announcing the development of a revolutionary new educational framework that focuses on providing an equal opportunity to economically, disadvantaged youth in diverse, urban areas.
eNewsChannels NEWS: -- No Fear Café, a co-learning center located in the heart of Detroit, announced the launching of its new online community, "Ready to Learn Circles." Moms and business owners, Alicia McKay and Shanna Sansom, have partnered to launch "Ready to Learn Circles" which is a new virtual program that pairs qualified instructors with early learners ages 2-6, for live, remote, daily Circle Time sessions.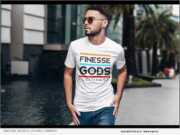 eNewsChannels NEWS: -- The entrepreneurs behind a new clothing company wanted to go big at the end of a landmark year by launching their new streetwear brand on one of the world's biggest shopping days. Finesse Gods Clothing Company will introduce their new line of Finesse Empowerment Collection edgy and bundled winter gear designs on Black Friday, which falls on Friday, November 27 this year.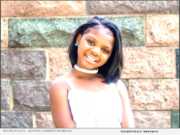 eNewsChannels NEWS: -- No Fear Cafe, today announced the launching of its child author program, "Becoming Published with No Fear." No Fear Cafe is a Co-learning Center located in the heart of Detroit, near the Boston Edison district. This program helps kids to create, edit, and publish their writings.