Home
Tags
Detroit Business
Tag: Detroit Business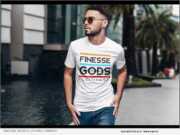 eNewsChannels NEWS: -- The entrepreneurs behind a new clothing company wanted to go big at the end of a landmark year by launching their new streetwear brand on one of the world's biggest shopping days. Finesse Gods Clothing Company will introduce their new line of Finesse Empowerment Collection edgy and bundled winter gear designs on Black Friday, which falls on Friday, November 27 this year.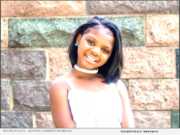 eNewsChannels NEWS: -- No Fear Cafe, today announced the launching of its child author program, "Becoming Published with No Fear." No Fear Cafe is a Co-learning Center located in the heart of Detroit, near the Boston Edison district. This program helps kids to create, edit, and publish their writings.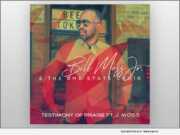 eNewsChannels NEWS: -- With a nostalgic throwback to their gospel heritage and beginnings as the dynamic "Moss Brothers," Detroit-based Salathiel Records has released the music video for the new single "Testimony of Praise" by brothers and celebrated recording artists Bill Moss Jr. and J Moss.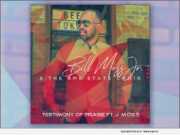 eNewsChannels NEWS: -- Salathiel Records is saturating the market with two new dynamic releases by Billboard charting artist and worship leader Bill Moss Jr., "Testimony of Praise" and "Brand New Day." Both new singles are available now on all digital music outlets.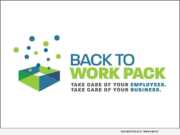 eNewsChannels NEWS: -- Special D Events announces "Back to Work Packs," curated care packages designed to help employees feel safe and be productive when they return to their workspaces, are now available.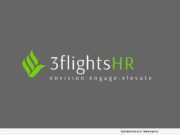 eNewsChannels NEWS: -- 3flightsHR, a leading HR consulting company, is pleased to announce that once again Chief Executive Officer Sheryl Simmons has been selected by Dallas HR to present at the Annual HR Southwest Conference, and by the Financial Health Network to present at the Annual EMERGE Conference.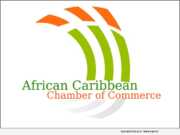 eNewsChannels NEWS: -- As a civic organization committed to racial and economic justice, the sustained outpouring of grief, anger and civil unrest sweeping our country and the globe serve as a stark reminder of not only America's promises and ideals, but also its legacy injustices and shortcomings. Championing equality, diversity and inclusion, the African Caribbean Chamber of Commerce (ACCC) joins the global chorus of those sickened and appalled by the inhumanity we have witnessed.
eNewsChannels NEWS: -- TCF Bank announced today that it will renew its partnership with the Michigan Chronicle to provide scholarships to Detroit high school seniors through the Michigan Chronicle/TCF Bank S.W.A.G. (Students Wired for Achievement and Greatness) Scholarship Awards. For 2020, the bank will award scholarships between $5,000 and $20,000 per student to 15 awardees.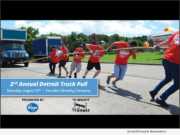 eNewsChannels NEWS: -- Move For Hunger announced today that registration is open for the second annual Detroit Truck Pull, presented by Kroger. The event, in which teams of 5-10 will compete to see who can pull a moving truck 100 feet in the fastest time, will be held at Founders Brewing Company on Saturday, August 10, 2019 from Noon - 4 p.m.
eNewsChannels NEWS: -- Ask many boating enthusiasts which deep cycle batteries they prefer for their crafts, and they'll name one of two brands: Deka, or Trojan USA, says Batteries Shack. They're top-of-the-line batteries made in the USA; Deka through a company called East Penn Manufacturing. Both are known for having longer life spans and higher power outputs than competing brands.