Home
Tags
Drugs and Pharmaceuticals
Tag: Drugs and Pharmaceuticals
eNewsChannels NEWS: -- Caisson Biotech and parent company Heparinex are pleased to announce that they have received a positive examination report from the European Patent Office for a patent covering the chemoenzymatic production of heparosan utilized in the HEPtune® drug delivery platform. Once certified, the new patent family will increase patent coverage across Europe, adding to the U.S. holdings.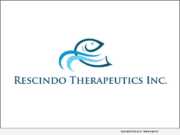 eNewsChannels NEWS: -- Rescindo Therapeutics Inc., a drug discovery company dedicated to the development of new treatments for rare genetic disorders, announced today that the U.S. Food and Drug Administration (FDA) has granted Orphan Drug Designation and Rare Pediatric Disease Designation for the Company's lead drug RSC-57, for the treatment of patients with Kabuki Syndrome.
eNewsChannels NEWS: -- Kalyagen is pleased to announce the launch of its "Stem the Tide of Time" social media campaign featuring former UCLA Bruin and Milwaukee Buck All-Star Marques Johnson to promote STEMREGEN;, a natural stem cell enhancer documented to increase the number of circulating stem cells by stimulating Endogenous Stem Cell Mobilization (ESCM).
eNewsChannels NEWS: -- Kalyagen™, along with the Sociedad Espanola de Medicina Regenerativa y Terapia Celular (the "Spanish Society of Regenerative Medicine and Cell Therapy"), is pleased to announce the launch of a multicenter clinical trial, "The Effect of Stemregen and Adipose Stroma Vascular Fraction (SVF) Either Individually or in Combination in Patient With Heart Failure," to evaluate the use of stem cell therapies in patients suffering from heart failure.
eNewsChannels NEWS: -- EPIC Holdings, Inc. (EPIC) announced today that it has agreed to acquire Pharmaceutical Strategies Group (PSG). The move incorporates the expertise and resources of the nation's largest independent pharmacy benefit consulting firm into EPIC's Employee Benefits Consulting practice.
eNewsChannels NEWS: -- Zeteo Biomedical LLC, Inc., a privately held medical device company, has partnered with the Nanovaccine Institute at Iowa State University to study a nasal SARS-CoV-2 vaccine. Zeteo will provide nasal delivery device technology and unit dose packaging utilizing its ZEOx2 Delivery Platform.
eNewsChannels NEWS: -- Avila Herbals, a company specializing in novel botanical extraction techniques for both dietary supplements and pharmaceuticals, announced today that it has signed an exclusive global manufacturing agreement and a research and development agreement with Phoenix Biotechnology.
eNewsChannels NEWS: -- NED Biosystems, an innovative clinical-stage biotech company developing therapies for cancer and the novel coronavirus, is pleased to announce that Michael Mansour, MD, PhD, will serve as the Company's Medical Advisor of Infectious Disease.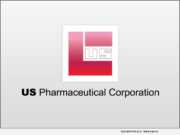 eNewsChannels NEWS: -- US Pharmaceutical Corporation, the probiotic and nutritional supplement company, launches Hylafem pH vaginal suppositories, a unique, patented, homeopathic suppository product which efficaciously tackles recurring women's vaginal health issues.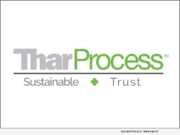 eNewsChannels NEWS: -- Thar Process, Inc - an American manufacturer of high-tech supercritical CO2 extraction and purification equipment - is proud to announce the signing of a new exclusive distribution deal with YMC India (a subsidiary of YMC Co. Ltd., JAPAN).