Home
Tags
Education and Schools
Tag: Education and Schools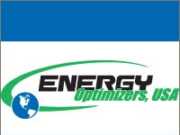 TIPP CITY, Ohio -- The Tipp City Exempted Village School district wanted to reduce its energy expenses and engaged Greg Smith, President of Energy Optimizers, USA to do just that. According to a report released this week, the public / private partnership has provided the district with $11K in energy savings during the first 5 months of 2010 on electric and gas utilization.
GRAND JUNCTION, Colo. -- PETAP LLC offers certificate and degree training information for a variety of career fields, through the online schools and colleges directory. The online directory provides information regarding distance learning options, degrees, certificates, and other educational resources.
PROVIDENCE, R.I. -- The New England School of Alternative Horticultural Studies, a New England-based medical marijuana training center, today announced the September 2010 launch of its Basic Medical Marijuana training class in Warwick, RI, the first professional medical marijuana training class in the north-eastern United States.
CHICAGO, Ill. -- KnowledgeAdvisors, the world's largest provider of learning and talent measurement solutions, has announced it has released a brand new whitepaper focusing on informal learning measurement. The research conducted by KnowledgeAdvisors was based upon substantial data collected across diverse industries in an effort to gain a comprehensive representation of the present condition of informal learning.
DIAMOND BAR, Calif. -- California Intercontinental University (CalUniversity) CEO and Co-Chairman Dr. Shaan Kumar celebrated World Safety and Harmony Month by honoring Dr. Khalil BineBine with its 2010 Quality Service Excellence Award.
GRAND JUNCTION, Colo. -- PETAP LLC introduces its directory of traditional schools and colleges. Provided in the directory is a list of the top North American campus based colleges and universities available to students. Information regarding available certificate and degree programs including overviews about specific career fields are available as well.
ALAMEDA, Calif. -- The Alameda Community Learning Center (ACLC) recently announced the addition of a new STEM Through Engineering program as part of its mission to deliver technology-rich, cutting-edge curriculum that offers real world learning applications. STEM, which stands for Science, Technology, Engineering, and Math, is a research-based approach to 21st century education.
DIAMOND BAR, Calif. -- California InterContinental University (CalUniversity), a provider of distance education through online degrees, announced this week that the Veteran's Administration now recognizes this educational institution as a provider of higher education for active military personnel and veterans.
WHITTIER, Calif. -- Marinello Schools of Beauty, the leading chain of beauty schools on the West Coast, recently had three of its brightest stars place in the 4th annual Junior Style Stars National Hair Competition. Marinello was the only beauty school with three students ranked in the top ten. The Junior Style Stars National Hair Competition is the largest cosmetology student competition in the world.
LOS ANGELES, Calif. -- As the Gulf oil spill inched closer to land last week, hundreds of fishermen, tourists, and local officials sent text messages, tweets, and cell phone videos to share their experience with the world. Many of these were monitored by tracking sites, which in turn were watched by high school students on their home computers and smart phones; many of whom were part of the World Mind Network.