Home
Tags
Environment and Ecology
Tag: Environment and Ecology
eNewsChannels NEWS: -- Taylor Wilshire, President and CEO of Wilshire Financial and Wilshire Foundation was presented with the International Business Excellence Award in February 2019 in New York, New York, for constructing innovative programs and investments that address chronic environmental, social, and economic challenges in unique and transformative ways.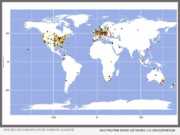 eNewsChannels NEWS: -- Looking beyond the sharks and manta rays that catch the eye of visitors, researchers find great conservation potential in the wealth of fish and corals residing in the world's zoos and aquariums, says Species360 Conservation Science Alliance. A study published this week in Journal for Nature Conservation reports that aquariums hold 21 percent of the coral species that are Vulnerable to Climate Change.
eNewsChannels NEWS: -- Delivering the inaugural Black History Month welcome remarks, Bay Ecotarium and Smithsonian Affiliated Aquarium of the Bay President and CEO, George Jacob shared his vision for the $260 million Climate Literacy and Ocean Conservation Living Museum in the making in San Francisco.
eNewsChannels NEWS: -- Tokyo based AUCNET Inc (AUCNET) has announced that it has opened U.S. operations in Austin, Texas where it will maintain a new smart phone processing division to be known as AUCNET Digital Products USA, LLC (AUCNET DP USA). The company will provide Asset Recovery services and other contracted services to the U.S. Carrier, OEM, Insurance, Retail and Enterprise wireless space.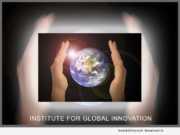 eNewsChannels NEWS: -- CAMBRIDGE, Mass., Feb. 15, 2019 (SEND2PRESS NEWSWIRE) -- For four years, governments, private industry, and academia have striven to find effective solutions for the 17 Sustainable Development Goals as defined by the U.N. at the 2015 Plenary Session in New York. Now a new approach is being pioneered by the Institute for Global Innovation, a worldwide NGO which seeks to scour the globe for the most efficient technologies to solve these challenges, according to IGI Directors Soani Gunawan, Amy Chang, and John Toomey.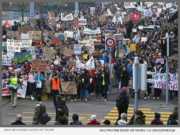 eNewsChannels NEWS: -- Nonprofit JaneUnChained News Network announced today that New York environmental activists will converge on Brazil's Consulate in Manhattan on Valentine's Day, Thursday, February 14! The group plans to march several blocks from the Brazilian Consulate to the United Nations to demand Brazil's new President be prevented from selling off the Amazon to the highest bidder.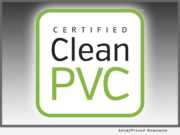 eNewsChannels NEWS: -- Clean PVC LLC, an environmental consulting organization, today announced the launch of its Clean PVC(R) Certification program. The program identifies flooring, wallcovering, upholstery, and other PVC-based products that have been found safe via REACH compliance for use in sustainable building projects. REACH is a regulation adopted to improve the protection of human health and the environment from risks posed by chemicals.
eNewsChannels NEWS: -- The Petrolia-based Lost Coast League (LCL) today announced that the growing controversy over Humboldt Redwood Co.'s (HRC's) plans to log virgin forests at Rainbow Ridge stepped up a notch when auditors for the highly regarded Forest Stewardship Council (FSC) announced they will be reviewing the "sustainable" certification associated with two of the company's key logging plans.
eNewsChannels NEWS: -- The Petrolia-based Lost Coast League (LCL) on Tuesday filed a formal grievance with SCS Global Services for certifying as sustainable a logging plan by Humboldt Redwood Co. (HRC) on untouched, primary forests in the Mattole River watershed on Rainbow Ridge.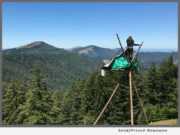 eNewsChannels NEWS: -- Forests Forever, a non-profit forest protection advocacy group, today announced that five employees of Lear Asset Management, a security contractor for Humboldt Redwood Co. (HRC), swept down on protesters camped near a logging road on Rainbow Ridge in the Mattole River watershed at about 5 a.m. yesterday (July 22).