Home
Tags
Environment and Ecology
Tag: Environment and Ecology
eNewsChannels NEWS: -- The RVA Environmental Film Festival (RVA EFF) announces its 11th annual showcase of over 20 free local and national films. Many films are hosted by like-minded organizations. Two films are of particular interest to youth: "Microplastic Madness" and "Frozen Obsession."
eNewsChannels NEWS: -- Appalachian Gap Distillery is proud to announce it has committed to become Climate Neutral Certified. The company will be working with Climate Neutral, an independent non-profit organization that helps companies measure their carbon footprint, offset it in its entirety by purchasing quality carbon credits, and reduce emissions moving forward.
eNewsChannels NEWS: -- RYPOS, Inc., a developer and manufacturer of advanced, exhaust filtration systems that reduce harmful emissions from diesel engines is pleased to announce the successful completion of the On-Road In-Use Compliance required by the California Air Resources Board for their entire Ultra Low Emission Transportation Refrigeration Unit active diesel particulate filter (DPF) product line.
eNewsChannels NEWS: -- "There is no excuse for single use," claims Danielle Alura, Elite Miss Pennsylvania. With all the various ways we create waste in our daily lives, our businesses, and our government, the tourism industry is one of the most wasteful veins of our society. While hotels have many ways they create waste, Danielle Alura decided to focus on the plastic waste we luxuriously call toiletries; the little convenient bottles we love to use, toss and forget about.
eNewsChannels NEWS: -- Carbon Credit Cart LLC today announced a new service that provides an easy and affordable way for consumers to purchase carbon credits for themselves or to give as gifts. Carbon Credit Cart offers the simplest way to balance carbon-generating activities at home, work, and from leisure activities with carbon credits that fund registered carbon mitigation projects.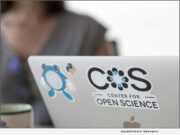 eNewsChannels NEWS: -- How can oil and gas companies lead in the fight against climate change? A new research project hosted by the Center for Open Science's online collaboration platform explores one option: pay them generously to drill for geothermal energy, and let their profits transform the entire global economy. That is the focus of Dr. Daniel Helman.
eNewsChannels NEWS: -- The time is now. planet .ECO® affirms that environmental justice is social justice and is illustrating that belief through its creation - .ECO, a transformative brand that unites individuals and organizations committed to combatting climate change. .ECO empowers digital eco like no other product or service by helping consumers, brands and advocates to globally advance sustainability solutions.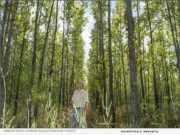 eNewsChannels NEWS: -- Artisan Dental, based in Madison, Wisconsin has partnered with Carbon Credit Capital and GreenTrees to certify Artisan Dental as the first carbon neutral general dental practice in the United States. Artisan Dental now offsets 100% of its greenhouse gas emissions associated with the company's operation.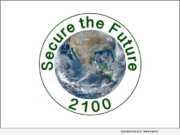 eNewsChannels NEWS: -- Secure The Future 2100 (STF2100) has published a paper "Arctic Ice Loss Threatens National Security: A Path Forward" in the Fall 2020 issue of Orbis, the Foreign Policy Research Institute's quarterly journal of world affairs.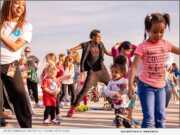 eNewsChannels NEWS: -- AY Young, founder, Battery Tour, was named by the United Nations (UN) as one of 17 Young Leaders for the Sustainable Development Goals (SDGs); and to Fresh Energy's 2020 Energy News Network's "40 Under 40."