Home
Tags
Environment and Ecology
Tag: Environment and Ecology
eNewsChannels NEWS: -- The time is now. planet .ECO® affirms that environmental justice is social justice and is illustrating that belief through its creation - .ECO, a transformative brand that unites individuals and organizations committed to combatting climate change. .ECO empowers digital eco like no other product or service by helping consumers, brands and advocates to globally advance sustainability solutions.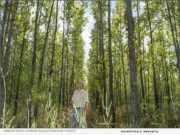 eNewsChannels NEWS: -- Artisan Dental, based in Madison, Wisconsin has partnered with Carbon Credit Capital and GreenTrees to certify Artisan Dental as the first carbon neutral general dental practice in the United States. Artisan Dental now offsets 100% of its greenhouse gas emissions associated with the company's operation.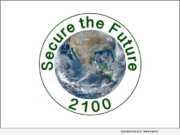 eNewsChannels NEWS: -- Secure The Future 2100 (STF2100) has published a paper "Arctic Ice Loss Threatens National Security: A Path Forward" in the Fall 2020 issue of Orbis, the Foreign Policy Research Institute's quarterly journal of world affairs.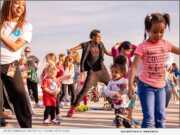 eNewsChannels NEWS: -- AY Young, founder, Battery Tour, was named by the United Nations (UN) as one of 17 Young Leaders for the Sustainable Development Goals (SDGs); and to Fresh Energy's 2020 Energy News Network's "40 Under 40."
eNewsChannels NEWS: -- Revealiency (aka Emissions-Based Maintenance or EBM) is a Clean Technology company that focuses on optimizing compression ignition engine performance by sampling, and analyzing, engine exhaust using EBM Artificial Intelligence (AI) software to identify corrective maintenance actions that can be taken by engine owners.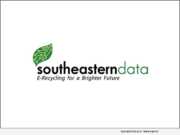 eNewsChannels NEWS: -- Southeastern Data, an Orlando-Based firm that specializes in computer hardware, electronics, and technology equipment recycling, has been awarded Orange, County Florida's bid for E-Recycling and IT Asset Management.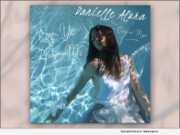 eNewsChannels NEWS: -- Who doesn't like watching fluffy polar bears, monkeys in natural hot springs, and koalas? Custom couture made out of single use objects? The official music video for "Can You Hear Me" By Danielle Alura is very eye-catching and creates an amazing picture for Mother Earth; fluffy, fashionable and factual all at the same time.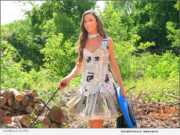 eNewsChannels NEWS: -- Danielle Alura, Elite Miss Pennsylvania, received the 2020 Olive Branch Certificate of Recognition from the Coalition for Peace Action for her efforts against climate change, to build a green economy. One of the achievements this year was Danielle held a socially distanced green talk outside Philly for hotel owners.
eNewsChannels NEWS: -- Crawford Entertainment, producers of the television series "Flip My Florida Yard" are currently searching for Florida homeowners and their family members to be on the show and have a portion of their yard replaced with a Florida-Friendly landscape.
eNewsChannels NEWS: -- Hago Energetics Inc., a startup company focused on development of scalable solutions to climate change, announced today that it is a participant in the NASA CO2 Conversion Challenge. This Challenge seeks to make colonization on Mars possible for future generations.