Home
Tags
Environment and Ecology
Tag: Environment and Ecology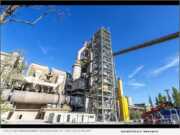 eNewsChannels NEWS: -- Multi-award-winning Australian technology company Calix Limited (ASX: CXL) ("Calix" or the "Company") is pleased to announce global decarbonisation investor Carbon Direct Capital Management has invested €15m for a 6.98% equity stake in Calix subsidiary, the LEILAC Group, which is dedicated to the commercialisation and ongoing development of Calix's LEILAC CO2 capture technology.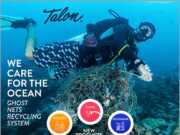 eNewsChannels NEWS: -- After years of meaningful development, Talon International is proud to announce the launch of its innovative Ghost Net Products. The company successfully developed a solution to improving marine habitats by collecting and recycling the surplus of plastic waste that has consumed our beloved oceans.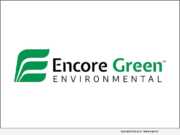 eNewsChannels NEWS: -- Encore Green Environmental names their first water treatment unit based on the NOMAD technology in honor of Henry "Possum" Elenburg for his pioneering work in treatment of industrial water. In the early 2000's Elenburg conceived that energy industry by-product water could be treated and put to uses instead of simply disposing of it into the ground or though evaporation.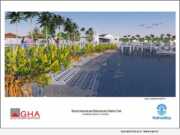 eNewsChannels NEWS: -- Scientists, government officials and citizens concerned about climate change and sea level rise will soon have a new source of data when Wahoo Bay in Pompano Beach launches. This underwater marine park will become a global incubator for the ocean's ecosystem and will test the SEAHIVE™ marine and estuarine shoreline protection system, a research project funded by the National Cooperative Highway Research Program (NCHRP) Innovations Deserving Exploratory Analysis (IDEA) in collaboration with FDOT.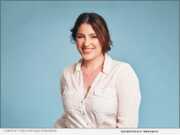 eNewsChannels NEWS: -- Entertainment for Change™ (EFC) exists to amplify youth voices and create a new kind of leader that is empowered to make the social and environmental change necessary for a sustainable future. For Americans who came of age during the Great Depression, habits that formed during that period never fully left them, even decades after the economy had recovered and the world had shifted gears.
eNewsChannels NEWS: -- The nonprofit Synergy for Ecological Solutions made their first grant to Carbon Asset Network's landowner member, Hellyer Ranch. This grant will enable the ranch to execute a customized plan for greater soil health developed by both Hellyer and Carbon Asset Network's certified professional agronomist, Neal Fehringer.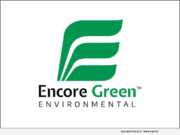 eNewsChannels NEWS: -- Encore Green Environmental Technologies & Licensing (EGETL) announces the purchase of water treatment technology equipment formerly known as NOMAD from XRI/Fountain Quail.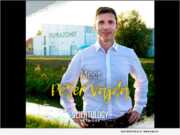 eNewsChannels NEWS: -- Scientology Network's "Meet a Scientologist" television series celebrates the work of agricultural engineer Peter Vajda, the Church of Scientology International announced today. For Vajda, this year's Earth Day theme, "Restore Our Earth," is a passion and way of life as it focuses attention on regenerating the world's ecosystems through natural processes, emerging green technologies and innovative thinking.
eNewsChannels NEWS: -- In response to the urgency of the climate crisis, Appalachian Gap Distillery is delighted to announce that it is officially Climate Neutral Certified. All of its brands -- AppGap, Split Spirits, and Vermont Creemee Liqueurs -- proudly share the certification.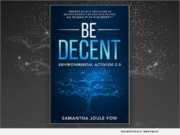 eNewsChannels NEWS: -- Author and activist Samantha Joule Fow, CEO of Denver-based Axiom Communications, Inc., has published a groundbreaking new book that reveals how anyone and everyone concerned about the environment can use green technology to help address everything from litter to extinction. "Be Decent: Environmental Activism 2.0" (ISBN: 978-1735682815) is available now.