Home
Tags
Environment and Ecology
Tag: Environment and Ecology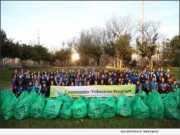 eNewsChannels NEWS: -- On Jan 26, 2020 a non-profit volunteer organization called Heavenly Culture, World Peace Restoration of Light (HWPL) had joined forces with the city of San Jose to beautify the community and the parks of San Jose.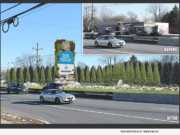 eNewsChannels NEWS: -- The Township of Pennsauken, New Jersey, in public private partnership with Catalyst Experiential, will bring some much needed green space back to the heavily commercial Pennsauken corridor in the form of two Community Landmarks, a Clocktower on Route 38 and a Monument on Marlton Pike. More than 70% of the land along Route 38 and 70 is zoned commercial, and commercial land can be 85% "impervious" - meaning concrete and asphalt as opposed to landscaping and greenery.
eNewsChannels NEWS: -- Recently, Energy Optimizers, USA co-hosted the E2 "Clean Energy at a Crossroads" event in Dayton, Ohio. In true energy-optimized fashion, the event was held at a renovated former steam energy plant in downtown Dayton. Energy Optimizers, USA founder and E2 Midwest Chapter Director, Greg Smith and staff organized the event, along with E2 Midwest Advocate Micaela Preskill.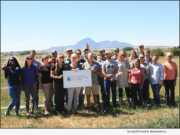 eNewsChannels NEWS: -- Four distinct Western Slope Land Trust organizations have formed an alliance to help preserve our western Colorado natural resources and open space. West Slope Conservation Partners is a new collective group, spanning the southwestern corner of Colorado that includes conservation efforts from the following organizations: Colorado West Land Trust, Crested Butte Land Trust, Montezuma Land Conservancy and La Plata Open Space Conservancy.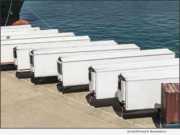 eNewsChannels NEWS: -- RYPOS, Inc., developer and manufacturer of advanced, exhaust filtration systems that reduce harmful emissions from diesel engines, have shipped their 600th clip-on generator set filter system to a large global integrated container shipment company. These retrofit exhaust filtration kits for diesel powered portable generator sets bring older engines into full California Air Resources Board emission compliance.
eNewsChannels NEWS: -- Haibu is an award-winning series of books, films, cartoons and video games that promotes wildlife conservation around the world. Haibu has partnered with the U.S. Department of State's Bureau of Oceans and International Environmental and Scientific Affairs (OES) on Zoohackathon, a global competition to develop new and innovative technology tools to fight wildlife trafficking.
eNewsChannels NEWS: -- On Friday, October 18, the U.S. Green Building Council (USGBC) Louisiana Chapter will host its fourth annual FORWARD Symposium on Sustainability at Tulane University's Lavin-Bernick Center, 29 McAlister Drive New Orleans from 7:30 a.m. to 4:30 p.m. This year's theme, Building a Stronger Louisiana by Nurturing the Next Generation of Sustainability Leaders, will bring green industry professionals from across the region together to discuss how to move the state towards a more sustainable and resilient future.
eNewsChannels NEWS: -- Greenspot has partnered with Empire Clean Cities, New York City's designated Clean Cities Coalition, to propose a research-driven integration of an advanced electric mobility platform in the South Bronx. The proposed project consists of a network of dual-port, zero-emission publicly accessible electric vehicle (EV) charging hubs (ADA-accessible) paired with publicly-shared EVs (PSEVs) whose use will be subsidized for the target community.
eNewsChannels NEWS: -- Spodak Dental Group celebrated the company's 43rd Anniversary by giving back to their community and cleaning up the Delray's beach. The Ninth Annual SDG Beach Cleanup was held Sunday, June 2 at the Delray Beach South End, South Tower 5, and more than 60 pounds of trash was removed by more than 75 community members.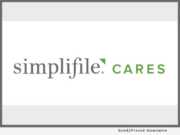 eNewsChannels NEWS: -- Simplifile, a leading provider of real estate document collaboration and recording technologies for lenders, settlement agents and counties, today announced that it is joining the Arbor Day Foundation for the launch of its Time for Trees initiative, a commitment to plant 100 million trees in forests and communities worldwide by 2022.