Home
Tags
Environment and Ecology
Tag: Environment and Ecology
eNewsChannels NEWS: -- After, Inc. announced today its ongoing commitment to a sustainable future, detailing its multi-year strategy and initiatives on its website. Given its history as a post-sale technology and solutions partner to the world's top manufacturers and retailers - and its recent purchase of Accentf(x) Marketing with its Lettershop facility - After is now one of the largest multi-channel Warranty Marketing and Database Management providers in the country.
eNewsChannels NEWS: -- New Energy Risk (NER), a wholly-owned division of Paragon Insurance Group, today announces the release of its annual Sustainability Report and two key hires to support its goal of "Underwriting a Greener Future." The report details the climate, sustainability, and environmental impacts of NER's client portfolio.
eNewsChannels NEWS: -- Jonathan Grammer, CEO of U.S. Carbon Capture, will present on the issue of Carbon Capture and Storage to Texas land and mineral rights owners November the 18th in Austin, Texas. The presentation will be part of the 7th Annual Land and Mineral Owner's Symposium hosted by Austin law firm Graves, Dougherty, Hearon & Moody.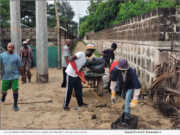 eNewsChannels NEWS: -- U.S. Ambassador Linda Thomas-Greenfield urged activists to come together to achieve climate justice during her opening message to nearly 500 people logged on from around the world for today's kick-off of the PRE-COP27 Virtual Climate Change Collection hosted by the HBCU Green Fund's Sustainable Africa Future Network.
eNewsChannels NEWS: -- Ivan Duque Marquez, Former President of Colombia, today announced the Concordia Amazon Initiative on the Metropolitan Stage of the 2022 Concordia Annual Summit. The leading global affairs platform commenced its 12th annual convening on Monday, September 19 and it is being held through Wednesday, September 21, alongside the 77th session of the United Nations General Assembly.
eNewsChannels NEWS: -- The First Lady of the United States, Dr. Jill Biden, will speak on the Metropolitan Stage of the first day of the 2022 Concordia Annual Summit, September 19, at the Sheraton New York Times Square during the 77th session of the United Nations General Assembly.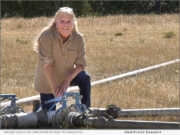 eNewsChannels NEWS: -- Encore Green Environmental LLC (EGE), announce their immediate plans to treat produced water for beneficial use with Texas agriculture partners, with NOMAD EXCEL water technology developed specifically to assist in drought conditions. EGE is proud to announce today that their years of dedication to this goal has not been in vain.
eNewsChannels NEWS: -- The Central Grasslands Roadmap community of organizations is embarking on an 8-week social media campaign called "Grasslands and You" that enlists the collective, coordinated voices of individuals and organizations to spread the word about the importance of grasslands and the benefits they provide. The announcement comes from Bird Conservancy of the Rockies, one of the Roadmap partners.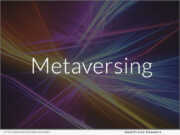 eNewsChannels NEWS: -- A new series of techniques and stratagems aimed at achieving a sustainable future for the Earth is being pioneered by researchers as well as students from Oxford, Harvard, Cambridge, and Stanford. Called Metaversing, it differs from what is commonly known as the 'Metaverse' in that it starts from a serious consideration of what planet and people need most right now, rather than from considering future uses of technologies like AR and VR in and for themselves.
eNewsChannels NEWS: -- Determined to encourage unity across the African Diaspora, expand their global network of youth working to advance climate justice and to promote the upcoming PreCOP27 Africa Virtual Summit, the HBCU Green Fund sent a small delegation to participate in the 3rd African Peer Review Mechanism Continental Youth Symposium in Kampala, Uganda last week.