Home
Tags
Environment and Ecology
Tag: Environment and Ecology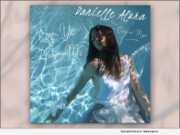 eNewsChannels NEWS: -- Who doesn't like watching fluffy polar bears, monkeys in natural hot springs, and koalas? Custom couture made out of single use objects? The official music video for "Can You Hear Me" By Danielle Alura is very eye-catching and creates an amazing picture for Mother Earth; fluffy, fashionable and factual all at the same time.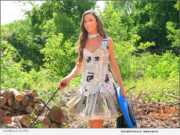 eNewsChannels NEWS: -- Danielle Alura, Elite Miss Pennsylvania, received the 2020 Olive Branch Certificate of Recognition from the Coalition for Peace Action for her efforts against climate change, to build a green economy. One of the achievements this year was Danielle held a socially distanced green talk outside Philly for hotel owners.
eNewsChannels NEWS: -- Crawford Entertainment, producers of the television series "Flip My Florida Yard" are currently searching for Florida homeowners and their family members to be on the show and have a portion of their yard replaced with a Florida-Friendly landscape.
eNewsChannels NEWS: -- Hago Energetics Inc., a startup company focused on development of scalable solutions to climate change, announced today that it is a participant in the NASA CO2 Conversion Challenge. This Challenge seeks to make colonization on Mars possible for future generations.
eNewsChannels NEWS: -- Zoetic Global, a US-based clean technology firm, is proud to announce the appointment of Trammell S. Crow to their board of directors. Mr. Crow is a businessman, entrepreneur, philanthropist, and innovative champion for a sustainable future.
eNewsChannels NEWS: -- Erik Cutter, President and CEO of Alegría Fresh and Jan Allen, President and CEO of Impact Bioenergy are proud to announce the development of the Alegria Farmacy food production system.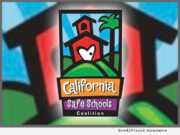 eNewsChannels NEWS: -- March 30, 2020 marked the 22nd anniversary of California Safe Schools (CSS) a celebrated children's environmental health and justice coalition founded by Robina Suwol in 1998 after grade school students, including Robina's two sons, were sprayed with the herbicide Princep, as they headed to class.
eNewsChannels NEWS: -- In the midst of celebrating Earth Day's 50th anniversary this month, SunState Labs is setting the standard for environmentally-responsible businesses, by employing sustainable production practices and conserving resources along the entire supply-chain. The company's product, DAZZ, is a non-toxic concentrated cleaning tablet, made with natural ingredients and designed to curb the need for single-use plastics.
eNewsChannels NEWS: -- Sustainability impacts everyone. First and foremost, sustainability is a decision-making process, notes Jordan Etem Networks. A competitive advantage or disadvantage. Sustainability is a long-term strategy and commitment. When systems are tested and crisis emerges, sustainability gets put to the test.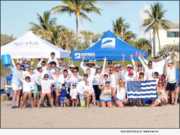 eNewsChannels NEWS: -- The Spodak Dental Group (SDG) is partnering with Keep Palm Beach County Beautiful to join forces for 10th Annual SDG Beach Cleanup and the Great American Beach Cleanup. The goal is to not only rid the beach of waste but to also create awareness about environmental impacts of single-use plastics and debris.