Home
Tags
Family, Parenting and Children
Tag: Family, Parenting and Children
KIRKLAND, Wash. /eNewsChannels/ -- NEWS: LTC Financial Partners, LLC (LTCFP), today announced a five-part 'solution set' for Americans facing a growing problem: how to cope when Mom, Dad or another family member succumbs to dementia, which includes Alzheimer's disease. When dementia strikes, memory and other faculties decline.
DETROIT, Mich. /eNewsChannels/ -- SafeToSleep announces the launch of its innovative new baby product, the Sleep and Breathing Monitor, a breakthrough in infant sleep safety that monitors each breath of a sleeping baby with hospital accuracy and streams the breath wave to a smartphone as it occurs. The Sleep and Breathing Monitor will alarm upon detection of slow, fast, and no breath events.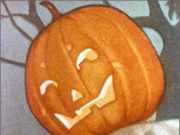 LOS ANGELES, Calif. (SEND2PRESS NEWSWIRE) — For kids of all ages, Halloween is a spooktacular time of year and parents can easily create hours of good safe entertainment with the album called "Halloween Songs That Tickle Your Funny Bone." From the pen of songwriter Ruth [...]
DEARING, Ga. /eNewsChannels/ -- What could be more fun than playing in the dirt? How about playing with your kids in the dirt? With Mother's Day approaching Sunday, May 13, now is a great time to create a beautiful blooming gift for mom, suggests Gardener's Confidence Collection. With a little quick and easy research, dad and the kids can plant a decorative container of repeat blooming plants to provide a unique gift and long-lasting flowers for her enjoyment.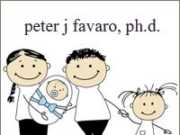 NEW YORK CITY, N.Y. /eNewsChannels/ -- While prom night is a cultural right of passage, every year teens die, or injure themselves or others drinking and participating in high risk behavior. Peter Favaro, Ph.D., who manages a child and teen psychology practice called Tribeca Kid Coach, offers words of advice for parents as we approach prom season.
NEW YORK CITY, N.Y. /eNewsChannels/ -- Osama bin Laden's death can present challenges to parents who might not know what to make of their own mixed feelings. Dr. Peter Favaro, child psychologist and parenting expert, offers advice to parents who want to know how to help children cope with information and images they might encounter on television, on the streets and playgrounds and in the classroom.
LOS ANGELES, Calif. /eNewsChannels/ -- Julie Acevedo and Julio Guerra of Juju Concepts LLC announce the new additions to the Juju Band family. The Helmet collection was inspired by an invitation to attend the 2010 Super Bowl. 'Our company wanted to focus on something that included the well being of the entire family and sports were the natural choice for us.'
LONG BEACH, Calif. /eNewsChannels/ -- Families Uniting Families will be extending an invitation to those in the community to join in a 'Family Game Night' on March 24, 2011 from 6:30 p.m. to 8:00 p.m. at their offices in St. Luke's Episcopal Church, located at 525 E. 7th Street, Long Beach.
COSTA MESA, Calif. -- Samurai Cop Self Defense and InControl announce The Bully and Me, a new, comprehensive course that will train children how to handle bullies and avoid becoming bully-targets. The Bully and Me will be offered through Costa Mesa Parks and Recreation starting October 4, 2010 for ten weeks, and will be open to children ages 9 to 17. Sensei Richard Milenkovich will be conducting the class at Shuyokan Dojo.
WAREHAM, Mass. -- Omni Publishing Co. today announced the May 15 release of a DVD aimed at helping parents understand the criminal and legal consequences of bullying. The DVD, 'Bullying, Hazing and Parents - A Guide for Parents of Middle and High School Students,' warns parents that they must be aware of and accountable for their children's behavior.