eNewsChannels NEWS: -- NotaryCam®, a Stewart-owned company and a pioneering provider of remote online notarization and identity verification / authentication technology for real estate and legal transactions, today announced it has partnered with RUTH RUHL, P.C., a Texas-based law firm, to add security and automation to the firm's loss mitigation services through remote online notarization (RON).
eNewsChannels NEWS: -- Sales Boomerang, the mortgage industry's top-rated automated borrower intelligence and retention system, today released its inaugural Mortgage Market Opportunities Report. According to the report, refinance opportunities continue to dominate the market, but a promising uptick in new listings was also evident in the Q2 data. Mortgage servicers will need to closely manage their default and foreclosure risk in the coming months, as the second quarter saw nearly two out of five customers trigger a risk-and-retention alert.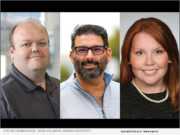 eNewsChannels NEWS: -- SimpleNexus, developer of the leading homeownership platform for loan officers, borrowers, real estate agents and settlement agents, today announced new executive appointments in operations, revenue generation and customer success.
eNewsChannels NEWS: -- Promontory MortgagePath LLC, a leading provider of comprehensive digital mortgage and fulfillment solutions, announced today the Oklahoma Bankers Association (OBA) has officially endorsed its mortgage fulfillment services and proprietary point-of-sale technology Borrower Wallet®.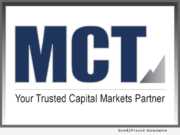 eNewsChannels NEWS: -- The National Association of Minority Mortgage Bankers of America (NAMMBA) announced today a partnership with San Diego based Mortgage Capital Trading (MCT®). The relationship is an important step in both company's efforts to affect positive change - addressing the housing needs of underserved communities as well as encouraging and developing a more diverse work force in the mortgage sector.
eNewsChannels NEWS: -- Chelsea Groton Bank is pleased to partner with the Connecticut Housing Finance Authority (CHFA) to help borrowers with documented disabilities to purchase their first home, through the Home of Your Own Program.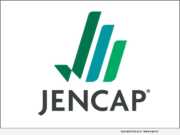 eNewsChannels NEWS: -- Jencap Group, LLC (Jencap), the wholesale program management and binding authority business of Galway Insurance Holdings LP (Galway), has acquired London-based Worldwide Hole 'N One Ltd. (WHNO).
eNewsChannels NEWS: -- FormFree® has partnered with ICE Mortgage Technology™, part of Intercontinental Exchange, Inc. (NYSE: ICE), a leading global provider of data, technology and market infrastructure,  to make its AccountChek 3n1 asset, income and employment verification service available in Encompass®, the mortgage industry's leading cloud-based loan origination platform.
eNewsChannels NEWS: -- Depth Public Relations (DepthPR), a leading provider of consultative marketing, public relations and reputation management services for the mortgage lending fintech and residential finance industries since 2006, today announced company Founder and President Kerri Milam is a recipient of HousingWire's inaugural Marketing Leaders award.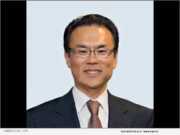 eNewsChannels NEWS: -- James Cha, a CPA and a Certified Tax Resolution Specialist from Ace Plus Tax Resolution, underlines that the IRS is starting its collection actions by sending Final Intent to Levy notices, and urges taxpayers to act with tax relief strategies.