eNewsChannels NEWS: -- EPIC Insurance Brokers and Consultants, a retail property, casualty insurance brokerage and employee benefits consultant, announced today that EPIC client the City of Atlanta recently celebrated the grand opening of a new Wellness Center for city employees. This 12,000-square foot facility is located in the City Plaza building across from Atlanta's City Hall.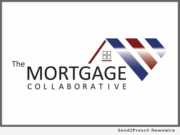 eNewsChannels NEWS: -- The Mortgage Collaborative (TMC), the nation's only independent mortgage cooperative, announces a new pilot with a focus on affordable lending support and education for select lenders that are members of TMC's network, using educational resources and materials provided by Fannie Mae.
eNewsChannels NEWS: -- DIB Funding, Inc., the developer of DIBCoin, has hired Ambisafe, Inc. to create DIBCOIN 2.0 on the Etherium blockchain and to update our DIB Wallet. Public coin holders as of the exchange date will receive an exclusive exchange rate of two for one (i.e., 2 DIBCOIN 2.0 for every 1 DIBCOIN they hold). This will result in a 100-percent increase in the number of DIBCOIN held by each coin holder.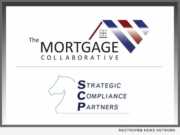 eNewsChannels NEWS: -- The Mortgage Collaborative, the nation's only independent mortgage cooperative, announced a new partnership with national compliance solutions provider, Strategic Compliance Partners. The new relationship with Strategic Compliance Partners adds another best-in-class mortgage compliance company to their preferred partner network.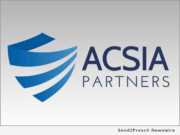 eNewsChannels NEWS: -- The number of Americans age 65 and older is on track to double -- from 46 million now to over 98 million in 2060, when today's 20-somethings will be turning 65. At that time the 65-plus age group's share of the population will have jumped to 24-percent from 15-percent today. "Think of it," says Denise Gott, CEO of ACSIA Partners, "one in four of us will be in the older group, at high risk of needing long-term care."
eNewsChannels NEWS: -- FormFree has hired brand strategist and marketing expert Patricia "Patty" Ramirez Pinckney as senior director of marketing. In this role, Pinckney will drive planning and implementation of FormFree's marketing campaigns, govern its strategic positioning within the mortgage industry and manage the firm's brand.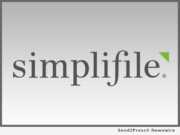 eNewsChannels NEWS: -- Simplifile, a leading provider of real estate document collaboration and recording technologies for lenders, settlement agents, and counties, today announced that Title Guaranty has completed the first-ever e-recording of a Land Court document in the state of Hawaii using Simplifile's E-recording service. The document, a mortgage, was submitted into the public record on July 26 in a process that took only minutes.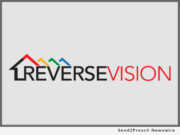 eNewsChannels NEWS: -- ReverseVision, the leading technology provider for the reverse mortgage industry, today announced that Western Ohio Mortgage Corp. (WOMC) has selected RV Exchange (RVX) loan origination technology to support its Home Equity Conversion Mortgage (HECM) operations.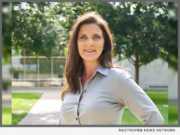 eNewsChannels NEWS: -- Mid America Mortgage, Inc. (Mid America) announced today that Chief Operating Officer (COO) Kara Lamphere has been honored by two mortgage industry media outlets for her contributions to both Mid America and the industry at large.
eNewsChannels NEWS: -- Mortgage document preparation vendor International Document Services, Inc. (IDS), announced it has promoted its former Manager of Development Beckie Santos to the newly created position of Manager of New Product Development. In her new role, Santos will leverage her development experience to work closely with the IDS development team as well as operations, quality assurance and compliance to help shape and guide future IDS solutions.