eNewsChannels NEWS: -- EPIC Insurance Brokers & Consultants announced today that it has been named by Morgan Stanley to offer risk management services to their sports and entertainment clients through their Global Sports & Entertainment Directors via the EPIC Select model. EPIC Select is a new bespoke service model focused on asset management and risk mitigation for successful individuals and businesses in the Sports & Entertainment industry.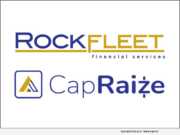 eNewsChannels NEWS: -- Rockfleet Financial Services, Inc. ("Rockfleet") announced today immediate availability of CapRaize℠, enabling entrepreneurs and qualified all-stage companies seeking capital to connect seamlessly with all classes of investors, including crowdfunding enthusiasts, accredited investors, qualified purchasers, institutions, and family offices.
eNewsChannels NEWS: -- HottingerSignals.com, LLC is proud to announce the release of its newest algorithm for producing weekly trading signals on 5 ETF's: SPY, QQQ, GLD, IWM, XBI, and their parallel E-Mini futures.
eNewsChannels NEWS: -- Promontory MortgagePath LLC, a leading provider of comprehensive digital mortgage fulfillment services, announced today Synergy by Association, Inc., a wholly-owned subsidiary of the Oregon Bankers Association (OBA) has officially endorsed its mortgage fulfillment services and proprietary point-of-sale technology Borrower Wallet®.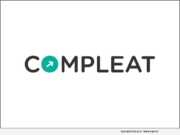 eNewsChannels NEWS: -- Being recognized for its clear commitment to providing superior technology products and solutions to small and medium-size businesses, Compleat Software has joined the Information Technology Alliance (ITA).
eNewsChannels NEWS: -- Today, digital mortgage platform and fulfillment provider Maxwell Financial Labs, Inc. announced that it has partnered with Byte Software, a mortgage loan origination system that streamlines the mortgage production process.
eNewsChannels NEWS: -- The 'Growing Renewable Energy and Efficiency Now' (GREEN) Act aims to extend and boost tax incentives for energy efficiency and renewable energy. According to Alex Bagne, the President of ICS Tax, LLC, "If passed, the GREEN Act would make both the 45L Energy Efficient Home Credit (45L Credit) and the 179D Energy Efficient Commercial Building Deduction (179D Deduction) more advantageous while furthering the green missions of these incentives."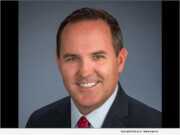 eNewsChannels NEWS: -- Top of Mind Networks (Top of Mind), a leader in customer relationship management (CRM) and marketing automation software for the mortgage lending industry, announced it has added mortgage and marketing expert Rick Webster as VP of client strategy.
eNewsChannels NEWS: -- Nomis Solutions (Nomis), a global, industry-leading pricing and profitability management solutions provider, announced today the promotion of FinTech expert Joe Zeibert to vice president, head of mortgage product and strategy.
eNewsChannels NEWS: -- ReverseVision, the leading national provider of Home Equity Conversion Mortgage (HECM) and private reverse mortgage sales and origination technology, announced it has adopted Amazon Web Services, Inc (AWS) as its preferred cloud provider.