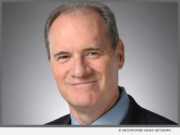 eNewsChannels NEWS: -- Mid America Mortgage, Inc. (Mid America) announced today that CEO Jeff Bode has been named one of MReport's 2019 "The Top 25 Industry Leaders & Influencers." As MReport Editor-in-Chief Rachel Williams noted in the December 6 announcement regarding the awards program, "MReport's Top 25 Industry Leaders list celebrates individuals whose unique perspectives are strengthening the industry's future."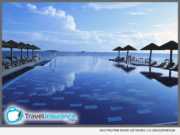 eNewsChannels NEWS: -- Scrolling through the Instagram feeds of famous celebrities might lead to the belief that stars never experience the same travel mishaps that ordinary travelers do. According to Travelinsurance.com, we have more in common with famous jet-setters than we realize, in that celebrities face the same travel troubles that can derail anyone's vacation.
eNewsChannels NEWS: -- DocMagic, Inc., the premier provider of fully-compliant loan document preparation, regulatory compliance and comprehensive eMortgage services, announced that MReport magazine has named company president and CEO Dominic Iannitti one of its Top 25 Industry Leaders & Influencers for 2019.
eNewsChannels NEWS: -- Independent, full-service employee benefits consulting firm Strategic Benefits Advisors, Inc. (SBA) today announced the appointment of retirement plan consultant Mary Shah as its newest principal. Shah's promotion recognizes a track record of outstanding client service delivery and business development contributions since joining SBA.
eNewsChannels NEWS: -- After, Inc., the global leader Warranty Analytics Solutions since 2005, will be a major participant in the Field Service Medical Conference on February 25-27, 2019. The company announced today that it plans to introduce a powerful suite of optimization solutions at the conference, designed specifically for Medical Device & Medical Equipment manufacturers.
eNewsChannels NEWS: -- Bank of Southern California, N.A. (OTC Pink: BCAL) announced quarterly net income of $2.0 million for the fourth quarter of 2018, compared to $875 thousand in the third quarter of 2018 and $1.1 million for the fourth quarter of 2017. For the year ended December 31, 2018, net income was $5.3 million compared to $4.0 million for the year ended December 31, 2017.
eNewsChannels NEWS: -- LBA Ware(TM), provider of the leading automated incentive compensation and sales performance management platform for mortgage lenders, announced today that American Financial Network, Inc. (AFN), a mortgage lender with more than 125 branches nationwide, has adopted CompenSafe(TM) to manage loan originator (LO) compensation plans with greater efficiency and transparency.
eNewsChannels NEWS: -- Mortgage document preparation vendor International Document Services, Inc. (IDS), announced it completed 139 updates to its flagship mortgage document preparation platform idsDoc in 2018. These updates were made in response to regulatory, client and investor directives. They also included the addition of new digital mortgage functionality and loan origination system (LOS) integrations.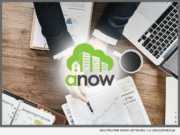 eNewsChannels NEWS: -- Anow, creator of the leading software for real estate appraisal offices, today announced a partnership with the American Society of Appraisers (ASA) that gives members a significant discount off Anow's core appraisal office management platform and early access to the tech firm's cutting-edge products currently in development.
eNewsChannels NEWS: -- Bank of Southern California, N.A. (OTC Pink: BCAL / OTCMKTS:BCAL), a community business bank headquartered in San Diego, has expanded its business development team with the appointment of Scott Yates as Group Managing Director of Branch Sales and Deposit Origination. He will be responsible for leading the branch banking group in their efforts to grow the bank's core deposits, deepening existing client relationships and originating new client relationships.