eNewsChannels NEWS: -- Charles Street Research (CSR), a financial research and publishing think tank based in Baltimore, Maryland, recently revealed a brand new performance index for one of their top research services.
eNewsChannels NEWS: -- EPIC Insurance Brokers and Consultants, a retail property and casualty insurance brokerage and employee benefits consultant, announced today the hiring of Principal Ed Oravetz, Principal Keith McNeely, Principal David Potts, Client Executive Elisha Johnson and Client Manager Marilu Alejandre.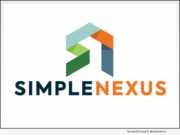 eNewsChannels NEWS: -- SimpleNexus, developer of the leading digital mortgage platform for loan officers, borrowers and real estate agents, helped raise more than $17,500 to support the families of hospitalized children as a Birdie-level sponsor of Security National Mortgage Company's ninth annual SN Charity Golf Classic.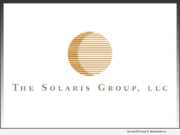 eNewsChannels NEWS: -- The Solaris Group (Solaris), a New York-based wealth advisor and investment consultant to non-profit organizations, today announced that it is joining KF Group LP, an affiliate of Klingenstein Fields Wealth Advisors (KFWA), a complementary wealth advisor also based in New York.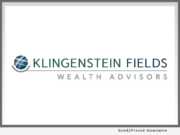 eNewsChannels NEWS: -- Klingenstein Fields Wealth Advisors (KFWA), a leading independent wealth advisor based in New York, today announced the acquisition, through its affiliate KF Group LP, of the assets of The Solaris Group, LLC (Solaris), a complementary New York-based wealth advisor. Together, the combined firm will have over $4.0 billion in assets under management.
eNewsChannels NEWS: -- On Monday, May 6, 2019, Jessica Merino of Merino Wealth Management received the Young Entrepreneur Award at the Annual Celebration NAWBO Chicago Achievement Luncheon.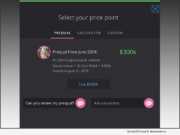 eNewsChannels NEWS: -- Homebot, a customer engagement platform that delivers financial scenarios to help homeowners build wealth, today announced major enhancements to the homebuying side of its platform. The latest release inserts lenders into the market search process by integrating prompts for buyers to obtain a prequal or preapproval, lock a rate, and inquire about down payment with a single click.
eNewsChannels NEWS: -- SafeChain, the industry leader in wire fraud prevention software and blockchain implementation for land title, announced today that Texan Title has chosen SafeWire(TM) to defend its clients' wire transactions against fraud. The blockchain-backed platform will be deployed across Texan Title's family of title companies located across Texas.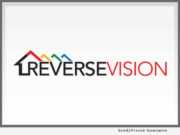 eNewsChannels NEWS: -- ReverseVision, the leading provider of technology and training for the Home Equity Conversion Mortgage (HECM) industry, today announced that Hometown Lenders has implemented ReverseVision's HECM and proprietary reverse loan origination technology to support the launch of the independent mortgage bank's HECM lending channel.
eNewsChannels NEWS: -- Bank of Southern California, N.A. (OTC Pink: BCAL), a community business bank headquartered in San Diego, announced today that it has hired Kamran Khosrovani as Branch Managing Director of Business Banking in Los Angeles. He will focus on client acquisition and retention as Bank of Southern California looks to further expand its presence throughout the greater Los Angeles region.