Home
Tags
Florida Business
Tag: Florida Business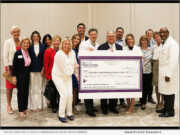 eNewsChannels NEWS: -- You can't keep champions down! Rebounding from COVID-19, The Pap Corps Champions for Cancer Research came back full swing with their fundraising for the 2021/2022 fiscal year. At their May meeting, the 501(c)(3) nonprofit donated $3.5 million to Sylvester Comprehensive Cancer Center.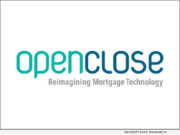 eNewsChannels NEWS: -- OpenClose®, the leading fintech provider of residential mortgage software solutions for banks, credit unions and mortgage lenders, announced that its director of support services, Kathy Olsen, has been honored by PROGRESS in Lending Association as a leading female technology professional in the mortgage industry.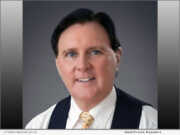 eNewsChannels NEWS: -- Bernard F. Walsh, Esq. of the injury law firm Goldman Babboni Fernandez Murphy & Walsh, was a Program Chair and panel speaker at the Florida Justice Association's trucking accident litigation seminar. Titled "FJA Winning Truck Crash Cases," the seminar was an accredited Continuing Legal Education (CLE) event and held by the Florida Justice Association (FJA) at The Shores Resort & Spa, in Daytona Beach Shores Florida.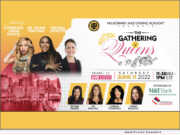 eNewsChannels NEWS: -- Bringing programming and education on the importance of diverse representation in commercial real estate and other industries to Florida, "The Gathering of Queens" will commence in Miami on June 11, Thinkzilla Consulting Group announced today. Following on the heels of successful events in Atlanta, Phoenix, and Houston, the women's economic empowerment event is sponsored by M&T Bank.
eNewsChannels NEWS: -- Industrial SalesLeads, IMI announced today the April 2022 results for the new planned capital project spending report for the Industrial Manufacturing industry. IMI tracks North American planned industrial capital project activity; including facility expansions, new plant construction and significant equipment modernization projects. Research confirms 148 new projects in the Industrial Manufacturing sector.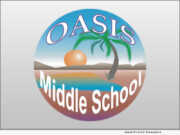 eNewsChannels NEWS: -- Oasis Middle School announces today the launch of "Community Voices," an exciting initiative designed to encourage area employers to come together, collaborate, and support each other. The "Community Voices" kick-off get-together will occur on Wednesday, May 25, 2022, beginning at 5:30 p.m. with arrival, networking, and light refreshments.
eNewsChannels NEWS: -- Coral Springs Medical & Dental, part of the HG Doctors Family, announced today that the City of Coral Springs honored it with a 2022 Business Excellence Award in the "Heart of the Community" category.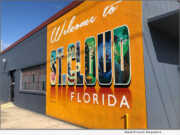 eNewsChannels NEWS: -- The award-winning economic development firm, RMA (rma.us.com) is proud to announce they have been hired by the City of St. Cloud, Florida for professional consulting services to help execute the CRA 5-Year Strategic Implementation and Financing Plan. Drafted by RMA and approved in February 2022, this plan provides a structured and proactive approach to guide redevelopment in the 706-acre CRA district, with the goal of attracting private investment.
eNewsChannels NEWS: -- Spodak Dental Group has been awarded the No. 5 Top Workplaces 2022 honor by The Sun Sentinel in the small business category. This is the sixth time that the Group has won the award.
eNewsChannels NEWS: -- April 29, 2022 marks the anniversary of the dedication of the new Church of Scientology Miami by Scientology ecclesiastical leader Mr. David Miscavige. It is located at 2220 South Dixie Highway in Coconut Grove.