Home
Tags
Florida Business
Tag: Florida Business
eNewsChannels NEWS: -- SalesLeads announced today the December 2020 results for the new planned capital project spending report for the Industrial Manufacturing industry. The Firm tracks North American planned industrial capital project activity; including facility expansions, new plant construction and significant equipment modernization projects. Research confirms 146 new projects in the Industrial Manufacturing sector.
eNewsChannels NEWS: -- AJ's Restaurant Group is celebrating their 2nd Annual Mardi Gras Brunch at two of their locations on the Emerald Coast. AJ's on the Bayou on Sunday, February 7; and AJ's Grayton Beach on Sunday, February 14. Brunch at both locations will begin at 10 a.m. featuring New Orleans favorites such as Mardi Gras Omelette, Beignets, Bread Pudding, Jambalaya, Etouffee, with a crawfish boil starting at 12 p.m.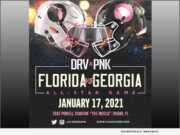 eNewsChannels NEWS: -- The Florida vs Georgia All-Star Football Game presented by DRV PNK, a game set to host one of the most premier all-star high school football games in the country, will be taking place January 17, 2021 in the beautiful city of Miami, Florida at Traz Powell Stadium "The Mecca."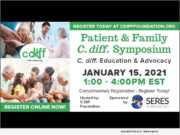 eNewsChannels NEWS: -- The C Diff Foundation will host a free, live-online, and interactive symposium on Friday, Jan. 15 from 1 to 4 p.m. EST. Sponsored by Seres Therapeutics, the event is designed for patients who are being treated for a C. diff. infection in addition to those who are recovering or who have experienced recurrences. The patients, family members and caregivers will all benefit from the information and up-to-date data presented.
eNewsChannels NEWS: -- The Pap Corps' Board of Directors is proud to announce that Sally Berenzweig, M.A., M.Ed, has been appointed the new CEO of the 68-year old South Florida nonprofit which raises funds for cancer research at Sylvester Comprehensive Cancer Center.
eNewsChannels NEWS: -- Current Builders is proud to announce they raised $39,000 for local charities during their 15th Annual Holiday Fundraising Program. The Pompano Beach-based general contractor provided over $5,000 worth of gifts for Toys for Tots to distribute and delivered checks to esteemed nonprofits.
eNewsChannels NEWS: -- While some patients diagnosed with Clostridioides difficile (C. diff., C. difficile, CDI) believe they have run into clinical trial roadblocks, due to the recent focus on the pandemic, the C Diff Foundation wants them to know they are not out of options. Safe and active clinical trials continue.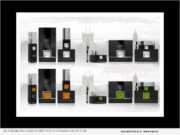 eNewsChannels NEWS: -- Platinum Deluxe® cosmetics introduces an eight-piece Platinum Collection which was co-created with Shmuel Ovadia, founder of The Platinum Deluxe®, to celebrate beauty rituals inspired by the transformative quality of crystals. Jennifer T pioneered The Platinum Deluxe as a community dedicated to creating everyday magic for the modern mystic.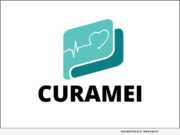 eNewsChannels NEWS: -- The new Curamei platform seeks to improve quality of care by putting patients at the center of the exchange of health data with providers, overcoming the challenges of fragmentation. Almost universally, receiving high-quality affordable healthcare is recognized as an expensive and inconvenient affair.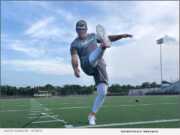 eNewsChannels NEWS: -- Brent Grablachoff, Owner of Kicking World, a program for high school football kickers to improve their skills and earn college scholarships, recently interviewed one of his most successful students, Dolphins kicker Jason Sanders.