Home
Tags
Florida Business
Tag: Florida Business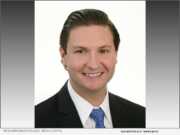 eNewsChannels NEWS: -- SROA Capital, LLC ("SROA"), a West Palm Beach-based vertically-integrated real estate investment management firm with $1 billion of assets under management and owner/operator of Storage Rentals of America, announced today that it has paid its first quarter distribution.
eNewsChannels NEWS: -- Video Display Corporation (OTC:VIDE) is pleased to announce that its VDC Display Systems subsidiary has been awarded a significant contract by a major US defense contractor for the delivery of its next generation Multi Mission Display (MMD) rugged display line.
eNewsChannels NEWS: -- Silver Solutions, a company specializing in helping older adults and their families live safer, less stressful lives wherever they call home, today released a new downloadable infographic entitled "What to do with Mom's Home after she passes" for posting or sharing.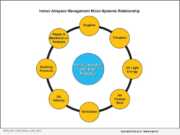 eNewsChannels NEWS: -- Now that the country is beginning to come out of lockdown, indoor airspace management is becoming a concern in managing the spread of COVID-19 according to Polar Controller. Unlike outdoor airspace, which scatters aerosol droplets over a larger area, indoor particulates hitch a ride on airspace currents, dispersing throughout business establishments.
eNewsChannels NEWS: -- The Family of Juan Manuel Torres announced today that Dr. Juan Manuel Torres of Pine Island, Fla.-a decorated Korean and Vietnam veteran and beloved father, grandfather, and friend to many-passed away this week at the age of 86-years-old after a courageous battle with cancer and pneumonia.
eNewsChannels NEWS: -- It's been a trying time for everyone during the Coronavirus pandemic, but the Spodak Dental Group (SDG) team is reopening their doors to provide needed dental care to their community members. The SDG team will begin seeing all current and future patients for emergency and routine dental procedures starting Monday, May 11.
eNewsChannels NEWS: -- Elder Solutions Law Firm, PA has released a new service for Seniors in response to COVID-19. The service is called the Senior Kit, and it focuses on basic estate planning for seniors.
eNewsChannels NEWS: -- OpenClose the industry-leading omni-channel loan origination system (LOS) and digital mortgage fintech provider, announced that it received PROGRESS in Lending Association's 2020 Innovation Award for its "truly game-changing solutions in the mortgage space."
eNewsChannels NEWS: -- Spodak Dental Group is offering free dental care for first responders in an effort to say Thank You for the work they're doing to treat local community members during the coronavirus pandemic. Any first responder (police, fire, EMS, hospital worker, medical doctor, nurse or support staff) who is experiencing dental pain is invited to make an appointment for a free dental exam, X-rays and diagnosis.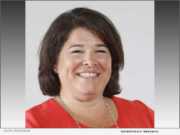 eNewsChannels NEWS: -- Today, Point-of-Care Partners announced the appointment of Jocelyn Keegan to the Intersection of Clinical and Administrative Data (ICAD) Task Force. ICAD was formed by the U.S. Department of Health and Human Services' Office of the National Coordinator for Health Information Technology-administered Health Information Technology Advisory Committee (HITAC)