Home
Tags
Funding and Investment
Tag: Funding and Investment
eNewsChannels NEWS: -- Taylor Wilshire and the Wilshire Foundation will receive the Global Excellence Award (GEA) from the Consortium of International Social and Financial Responsibility (CISFR) on February 15, 2021. This award highlights the Wilshire Foundation's outstanding achievements, advancements, and innovations in international business and global affairs.
eNewsChannels NEWS: -- Carly Spindel, a second-generation matchmaker, and founder of Janis Spindel Serious Matchmaking Inc., recently created the first of its kind: online dating + online matchmaking + one-on-one matchmaking = Flash Match NYC.
eNewsChannels NEWS: -- Awair, the San Francisco-based startup that makes Indoor Air Quality monitoring and software solutions for home and commercial spaces, has received a major strategic investment from Emerson (NYSE: EMR). Emerson is a leader in the heating, ventilation and air conditioning (HVAC) controls industry, as well as the creator of the highly-rated smart thermostat, Emerson Sensi.
eNewsChannels NEWS: -- SimpleNexus, developer of the leading homeownership platform connecting loan officers, borrowers, real estate agents and settlement agents, has received a follow-on investment of $108 million in Series B funding led by global venture-capital and private-equity firm Insight Partners.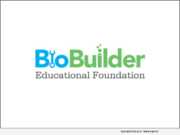 eNewsChannels NEWS: -- The BioBuilder Educational Foundation announced that they are to partner with the Niswonger Foundation on their award of an "Education Innovation and Research" (EIR) Grant from the U.S. Department of Education that will focus on educational opportunities in Science, Technology, Engineering and Mathematics (STEM).
eNewsChannels NEWS: -- Arroyo Energy Investors, the Houston-based, independent infrastructure investment firm with a footprint in North and Latin America, today announced it closed three large refinancings totaling $821 million during the COVID-19 pandemic.
eNewsChannels NEWS: -- Fanplayr, a leader in online behavioral personalization and AI for the past 10 years, recently closed a funding round from Partners for Growth (PFG) to support significant growth in its business and customer base.
eNewsChannels NEWS: -- AirDeck, Inc, an online platform that helps users create narrated presentations and documents for on-demand viewing, announces the company has raised $3.4 million in venture capital funding led by Rock River Capital Partners and Cultivation Capital with participation from Rise of the Revolution's Rest Seed Fund and Winnebago Seed Fund.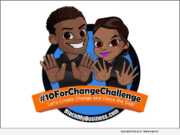 eNewsChannels NEWS: -- Damon Tindall, an Australian CEO and founder of Black My Business, just announced a major Crowdfunding initiative to help fund 1,000 full tuition African-American scholarships by December 25, 2020. In the wake of the Democrats' victory, Tindall has seized the opportunity to initiate meaningful action in support.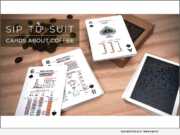 eNewsChannels NEWS: -- Something new and exciting is brewing at Art of Caffeination, a new design business that focuses on products that are all things coffee. Its first product launch - a quick-reference deck of coffee playing cards - is designed for coffee lovers, enthusiasts and gamesters alike to not just have fun, but learn something too.