Home
Tags
Funding and Investment
Tag: Funding and Investment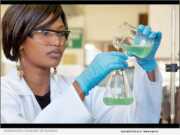 eNewsChannels NEWS: -- Associated Colleges of Illinois (ACI), the Illinois Community College Board (ICCB) and the Illinois Board of Higher Education (IBHE) were awarded a $25,000 planning grant to conduct research and develop an implementation plan to help more community college transfer students earn bachelor's degrees at ACI-affiliated colleges and universities.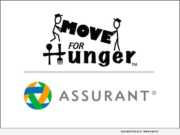 eNewsChannels NEWS: -- Move For Hunger, a national hunger relief non-profit organization, announced today that they have received a $128,735 donation from the Assurant Foundation as part of the '2021 Turning Miles into Meals Challenge.'
eNewsChannels NEWS: -- he Sacramento SPCA announced today that they received a $15,000 grant investment from Petco Love, to support their lifesaving work for animals through the newly constructed Zoe K. McCrea Animal Health Center. A check presentation was held at the Petco retail store located at 855 E Bidwell Street in Folsom, California on Friday, July 9 at 11 a.m.
eNewsChannels NEWS: -- Women's health enthusiast Abyan Nur and her team are introducing the Heated Menstrual Cup to help women find relief from menstrual pain and reduce or eliminate dependence on over-the-counter medication.
eNewsChannels NEWS: -- Kognity, a Stockholm based EdTech company with customer schools in over 100 countries, is taking the next step towards its ambition of radically improving learning globally by entering the US high school market. To support the growth journey, Kognity is partnering with leading Nordic growth investor, Alfvén & Didrikson.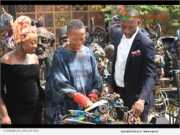 eNewsChannels NEWS: -- Pioneering London-based ForeMedia Group Plc (an international company well known for its top-rated extensive media and entertainment operations in Nigeria and United Kingdom, along with delivering Afro-centric media and entertainment to audiences worldwide), is delighted to announce that it is building the first digital ecosystem for talented entertainment creators in sub-Saharan Africa.
eNewsChannels NEWS: -- Pattison Company, a leading provider of high-quality industrial sand, construction aggregate, armor stone and rail car storage, will use the proceeds to refinance existing term debt and equipment debt, new projects, and working capital.
eNewsChannels NEWS: -- Today, Roman Kropachek, co-founder of CleverFiles, serial IT entrepreneur, has announced the bid for the first ever NFT house on the Moon. The project has been in development by the team of architects and 3D visual artists with a total of over 1500 hours invested.
eNewsChannels NEWS: -- Alternative Finance Network (AFN), a leading provider of financing for the cannabis industry led by Marijuana Money Man, Scott Jordan, announces its new lending partner for single-digit real estate loans. The partnership will allow AFN to offer bank-like rates, resulting in real estate loans starting at five percent for high quality borrowers.
eNewsChannels NEWS: -- Rockfleet Financial Services, Inc. ("Rockfleet") announced today immediate availability of CapRaize℠, enabling entrepreneurs and qualified all-stage companies seeking capital to connect seamlessly with all classes of investors, including crowdfunding enthusiasts, accredited investors, qualified purchasers, institutions, and family offices.