Home
Tags
Funding and Investment
Tag: Funding and Investment
eNewsChannels NEWS: -- Smarter Business Funds, a thought leader in alternative finance & marketing consultancy, is proud to announce the FREE small business marketing program. Headquartered in Houston, Smarter Business Funds was established with the primary goal of helping small businesses acquire business capital, quickly and easily, in support of their long-term success.
eNewsChannels NEWS: -- Crown Financial, a Houston-based business funding provider, has increased client insight into AP factoring with the addition of their powerful tool, the invoice factoring calculator. Companies seeking working capital can easily calculate costs associated with factoring, making the process more transparent and the decision to factor their accounts receivable much easier.
eNewsChannels NEWS: -- Innova Memphis, a Memphis-based early stage venture capital firm, is pleased to announce the acquisition of its portfolio company Arkis Biosciences. Knoxville-based Arkis, a neuro-surgical medical device company, has been acquired by Integra LifeSciences Holding Corporation, a leading medical technology company.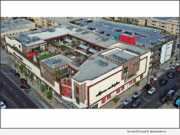 eNewsChannels NEWS: -- A&J Capital, Inc. (A&J), a financial services & advisory firm specializing in EB-5, private equity, and investment management, today announced its latest milestone of repaying $27 million of capital to EB-5 investors for one of its managed new commercial enterprises (NCE). A&J serves as a manager of the NCE and oversees its day-to-day activities, including the administration of the EB-5 loan.
eNewsChannels NEWS: -- The Lang Capital Group announces the International Multicultural Awards Gala (I.M.A.G) on August 9, 2019. The Gala will raise funds for IMAG of Greater Chicago's programs to build and repair hope, families, and resources in the greater Chicago communities.
eNewsChannels NEWS: -- Horizon Commercial Leasing hopes to inspire new entrepreneurs to get into the game and start their own business. The property leasing experts have launched its first ever Small Business Grant offering up to $2,000 to potential and existing businessowners.
eNewsChannels NEWS: -- New Capital Partners (NCP), a private equity firm in Birmingham, Ala., today announces that it has partnered with Pompano Beach, Fla.-based ACES Risk Management Corp. (ARMCO), the leader in web-based quality assurance software for the financial services industry.
eNewsChannels NEWS: -- The Mama Ladder and Belly Bandit(R) are hosting the third semi-annual High Five Grant for Moms(TM), a $5,000 business grant competition sponsored by Infiniti HR and Mute Six. Through June 28, 2019, moms who own businesses from around the world can enter to be awarded a grant to make a bigger impact in their business.
eNewsChannels NEWS: -- Guardian Angels Medical Service Dogs is proud to announce that on June 4, 2019, the William H. Donner Foundation announced a grant award in the amount of $25,000 to our organization. We are humbled to report that this is the fourth year receiving a grant from the William H. Donner Foundation.
eNewsChannels NEWS: -- Charles Street Research (CSR), a financial research and publishing think tank based in Baltimore, Maryland, recently revealed a brand new performance index for one of their top research services.