Home
Tags
Funding and Investment
Tag: Funding and Investment
eNewsChannels NEWS: -- Phenomenology, Inc., an innovative production model in the performing arts, today, announced its receipt of a major grant award, presented by Delaplaine Foundation, Inc. for its inaugural theatre project in 2019. Phenomenology, a 501(c)(3) non-profit organization, produces dynamic projects across the breadth of performing arts, including theatre, film, television, and more.
eNewsChannels NEWS: -- The Members of Klingenstein Fields Wealth Advisors (KFWA) mourn the passing of Fred Klingenstein, a founding member of the firm and Chairman Emeritus. Together with his brother, John Klingenstein, and colleague, Kenneth H. Fields, Fred established the firm in 1989 to provide investment advice and guidance to high-net-worth individuals and families. Prior to KFWA, Fred was CEO of Wertheim & Company and Co-Chairman of Wertheim-Schroder & Company.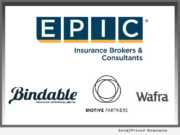 eNewsChannels NEWS: -- Bindable, an insurance technology company whose goal is to transform the affinity distribution of insurance, today announced an investment from EPIC Holdings, the corporate parent overseeing investments across the entire EPIC platform, including EPIC Insurance Brokers & Consultants, and a Wafra advised fund, in conjunction with Motive Partners, a global private equity firm focused on investing in financial technology companies.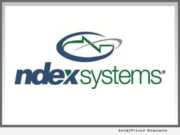 eNewsChannels NEWS: -- Ndex Systems U.S. today announced the launch of a major enhancement in its ability to generate consolidated reports for portfolios that include indexed annuities and insurance accounts. Now financial advisors can generate consolidated reports to include both market-based investment accounts as well as detailed information on annuity and insurance contracts.
eNewsChannels NEWS: -- "Friday the 13th" has a passionate fan base that has been waiting for almost a decade for another installment. With the lawsuit between Victor Miller and Sean Cunningham still not resolved a new film isn't likely for several more years, but Voorhees Films has a solution for your much-needed fix, "13 Fanboy."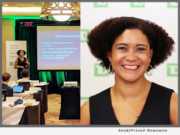 eNewsChannels NEWS: -- Today, TD announced nonprofit Byte Back, Inc. as one of 10 recipients of the inaugural TD Ready Challenge grants. Each recipient organization will receive CDN $1 million (USD $775,000) to help them scale innovative solutions aimed at preparing North Americans for the economy of the future.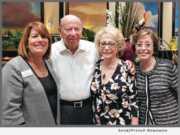 eNewsChannels NEWS: -- The Pap Corps Champions for Cancer Research has announced a $100,000 matching gift challenge by The Yass Family. This gift will be utilized to enhance the 2018 Dr. Kevin Berkowitz Memorial End of Year Giving Campaign, which will be directed towards melanoma research at Sylvester Comprehensive Cancer Center at the University of Miami Miller School of Medicine.
eNewsChannels NEWS: -- Cold Chain Capital LLC, a Fayetteville, N.Y.-based private equity firm, announced its launch today. The company focuses on the heating, ventilation, air conditioning and refrigeration industry ("HVACR").
eNewsChannels NEWS: -- In his compact new book, "Parent's Guide to Your Child's Retirement: 21 Thought-Provoking Conversations to Have with Your Adult Children" (ISBN: 978-0999641415) Chartered Retirement Planning Counselor(SM) Rodger Alan Friedman, delivers an easy to follow structure that may serve to enable you and your grown children to have positive, engaging and thoughtful conversations regarding their future retirement.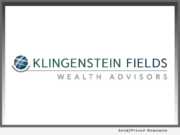 eNewsChannels NEWS: -- KFWA (Klingenstein Fields Wealth Advisors) is pleased to announce it has been named to the 2018 edition of the FT 300 Top Registered Investment Advisers. The list recognizes top independent RIA firms from across the U.S. This is the fifth annual FT 300 list, produced independently by the FT in collaboration with Ignites Research.