eNewsChannels NEWS: -- Alliance Group launched their sixth annual Living Benefits Awareness Month, or LBAM, to be observed throughout the month of January 2023. The industry-wide campaign, which takes place each January, aims to educate consumers on the importance of owning Living Benefits life insurance and the role it plays in protecting families' financial security.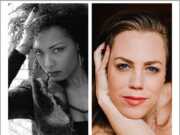 eNewsChannels NEWS: -- A dedicated group of current and former strip artists have combined their resources to form Artists Plex, a community based, coworking space that promotes creative collaboration and financial prosperity, while merging the current demand for networking and production facilities within their industry.
eNewsChannels NEWS: -- When Dee Lake found out she had an aggressive form of breast cancer this past September, she decided to take matters into her own hands. Not typically the type of person to ask for help, she put her qualms aside and launched a GoFundMe campaign where she's asking for $45,500 - the amount needed to start treatments at CMN Hospital for Alternative Cancer Treatment.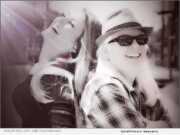 eNewsChannels NEWS: -- Taylor Dee, a beloved Texas country-western singer considered by peers to be skyrocketing toward stardom, died Sunday night (3-14-2021) after she was injured in a Euless car accident, the Texas Newsroom announced this week.
eNewsChannels NEWS: -- China Rescue Dogs is a 501(c)(3) organization committed to rescuing and saving dogs from the slaughterhouses, meat trade, abuse and neglect in China, and finds them forever homes here in the United States. Once these rescue dogs arrive in the New York, they need to be transported to their forever homes across the country.