Home
Tags
Hardware and Peripherals
Tag: Hardware and Peripherals
NEW YORK CITY, N.Y. /eNewsChannels/ -- Disaster recovery and data protection software developer EaseUS Software Group, is very pleased to be chosen by Rocky Mountain RAM to offer their customers a reliable home backup solution. As a distributor of computer memory, USB flash drives, hard drives and hardware upgrades for all major brands of computers, workstations, printers and routers, Rocky Mountain RAM serves federal and state government, educational institutions and private sector industries.
FREMONT, Calif. /eNewsChannels/ -- TeamF1, Inc., the leader in embedded networking and security software solutions for wired and wireless applications, today announced it will support the new state-of-the art OCTEON(R) III MIPS64(R) family of 1 - 48 core multicore processors from Cavium, Inc. (NASDAQ: CAVM), a leading provider of semiconductor products that enable intelligent processing for networking, communications, and the digital home.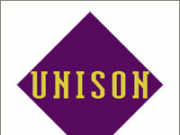 WATERLOO, Ontario /eNewsChannels/ -- RoweBots Inc., the leading supplier of tiny embedded Linux compatible RTOS products, today announced the launch and release of Unison(TM), Version 5.2 and the open source version of Unison Version 4.2.
SANTA CLARA, Calif. /eNewsChannels/ -- SecuGen, the world's leading optical fingerprint device vendor, is pleased to announce the availability of the SDA03M-WR, SDA04M-WR and SDA04-WR, water resistant OEM fingerprint modules intended for integration into IP-65 rated access control units and other devices made for outdoor use.
AUSTIN, Texas /eNewsChannels/ -- They're all the rage. They're used by musicians, newscasters, business professionals, home theatre lovers and more. They're large format multi-touchscreen controllers and they're everywhere! And, Music Computing is the first company to deliver this revolutionary technology for amazingly low prices.