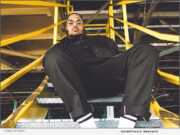 eNewsChannels NEWS: -- Citizen Music Group wants you to know and follow Christopher "YUNG Citizen" Williams, Charlotte (N.C.) native, and you will discover someone deeply passionate and committed to raising awareness to the injustices and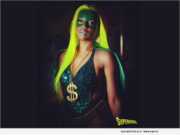 eNewsChannels NEWS: -- Available now on all major streaming services, the amazing debut single and accompanying video for 'The Official Adventures of Superhoe' by one of the most exciting new artists in all of hip-hop, Superhoe. (MATURE)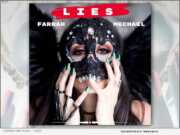 eNewsChannels NEWS: -- The second EP release, "Lies," from buzzing pop newcomer Farrah Mechael, is dropping on all major digital retailers and streaming services June 19 - just in time for the summer. "Lies" is currently available for preorder on digital retailers and will be available for digital purchase and streaming on June 19, 2020.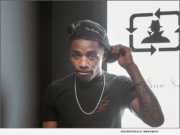 eNewsChannels NEWS: -- "Watch Me Work" - the EP released February 1, 2020 - is the first project the industry gets to see from the new young artist Sha Bandzz. The long-awaited debut EP from Sha Bandzz "Watch me Work" is available now on your favorite source to purchase music online.
eNewsChannels NEWS: -- Los Angeles is in for a massive infusion of harmonious ripples when "Soundwaves 360 Music Event" rolls on to the boulevard on Thursday, November 14 at the Academy LA. Party goers will be able to surf a kaleidoscope of genres with acts ranging from hip hop to rock. The evening, presented by Brandi Irwin Productions and G-Love Productions, will be flooded with talent.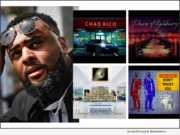 eNewsChannels NEWS: -- It may be summer break but for college math professor and hip hop artist Chad Rico school is back in session! Chad plans to drop lesson plans all season long with his "12 Weeks of Summer" EP project on Gold & Gems Records by releasing a new single every week.
eNewsChannels NEWS: -- The Oracle Group International announces Former Cash Money Records artist Tab "Hot Boy Turk" Virgil Jr. takes you on a journey of deep spiritual and mental growth in his new book, 'The AutoThugOgraphy of Turk' (Hardcover: Wahida Clark Publishing: ISBN: 978-1947732216).
eNewsChannels NEWS: (DALLAS, Texas) -- Dallas music artist OG Bobby Billions released on Black Friday what might be one of the greatest debuts from a new talent - and according to him it's only the beginning. On December 9 he will be releasing a more in-depth visual to the already buzzing "Bands" single.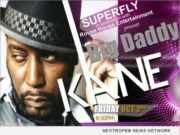 NEWS: Author Gloria Goldwater opens our eyes to the Golden Age of hip-hop music, as it grew from a localized sub-culture to a worldwide lifestyle in 'SuperFly - My Untold Story of Hip-Hop' (ISBN: 978-0991356003). Her writing revisits her wide-eyed enthusiasm as she launched her improbable magazine publishing career, dedicating herself to a genre that was still unfamiliar to mainstream America and a wide array of artists who were just beginning what would become legendary careers.
LOS ANGELES, Calif. /eNewsChannels/ -- NEWS: Quietly over the last decade, Nova Scotia native Chris Noxx has been building his resume. As a producer, composer and arranger he started making trips to and from his hometown of Halifax, Nova Scotia and Music hub Los Angeles, Calif.