eNewsChannels NEWS: -- Rap artist, Bre Maa, also known as "The Hood Celestial" or "T.H.C." just announced the release of her debut EP - "Brightly Unveiling Majesty" (B.U.M.). With four tracks, this album is poised to quickly brighten the rap scene.
eNewsChannels NEWS: -- RodthaGreat after recently signing a distribution deal with VIP Recordings, currently distributed by a subsidiary of Sony Music Entertainment, recently peaked the iTunes Hip-hop/Rap Song Charts at #57 with his release of "The Garden."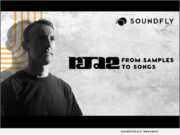 eNewsChannels NEWS: -- Instrumental hip-hop producer RJD2 has launched his first online course, made in partnership with music education platform Soundfly. This in-depth course guides students through RJD2's unique approach to chopping and flipping records, and how he arranges samples into fully realized songs.
eNewsChannels NEWS: -- Worldwide Battle of The Rappers Inc. has brought together some of battle raps lyrical geniuses to help one lucky winner's dream come true in winning the first annual Worldwide Battle of The Rappers Tournament. Contestants will have the opportunity starting June 1, 2021 to register under one of 10 leading battle rappers in the game to guide them to the Grand Finale as their Team Captain.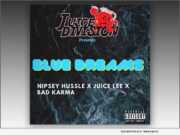 eNewsChannels NEWS: -- "Blue Dreams," which is the latest release from Nipsey Hussle by independent record label Juice Division Records is arguably the best posthumous verse from the Nipsey Hussle vault yet.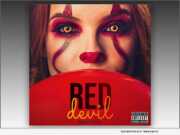 eNewsChannels NEWS: -- VIP Recordings' "Red Devil" compilation debut at #25 on the Billboard Compilation Album Sales Chart features some of the best independent Hip-hop and Pop artists in the music industry. Hybrid styles of powerhouse independent Hip-hop artists and notorious Pop/R&B artists headline a powerful mixture of musical styles on this VIP Recordings compilation album.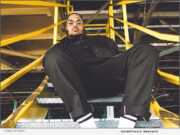 eNewsChannels NEWS: -- Citizen Music Group wants you to know and follow Christopher "YUNG Citizen" Williams, Charlotte (N.C.) native, and you will discover someone deeply passionate and committed to raising awareness to the injustices and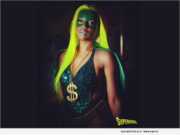 eNewsChannels NEWS: -- Available now on all major streaming services, the amazing debut single and accompanying video for 'The Official Adventures of Superhoe' by one of the most exciting new artists in all of hip-hop, Superhoe. (MATURE)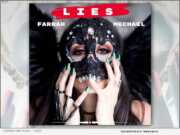 eNewsChannels NEWS: -- The second EP release, "Lies," from buzzing pop newcomer Farrah Mechael, is dropping on all major digital retailers and streaming services June 19 - just in time for the summer. "Lies" is currently available for preorder on digital retailers and will be available for digital purchase and streaming on June 19, 2020.
eNewsChannels NEWS: -- "Watch Me Work" - the EP released February 1, 2020 - is the first project the industry gets to see from the new young artist Sha Bandzz. The long-awaited debut EP from Sha Bandzz "Watch me Work" is available now on your favorite source to purchase music online.