Home
Tags
Hollywood Business
Tag: Hollywood Business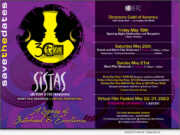 eNewsChannels NEWS: -- The Black Hollywood Education and Resource Center (BHERC) will host the 30th Anniversary of its Sistas Are Doin' It For Themselves Short Film Showcase and Virtual Film Festival. All in-person events will be held May 19-21, 2023 at the Directors Guild of America in Los Angeles, California. The Virtual Festival will be streamed via BHERC.TV from May 22-31.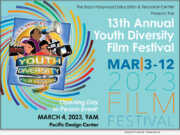 eNewsChannels NEWS: -- The Black Hollywood Education and Resource Center (BHERC) announces the 13th Annual Youth Diversity Film Festival (YDFF) Friday, March 3 through Sunday, March 12, 2023. On Saturday March 4 an in-person opening day will take place at the Pacific Design Center's Silver Screen Theater, from 9:30 a.m. - 3:30 p.m. (8687 Melrose Avenue, West Hollywood, CA 90069), as well as online at BHERC.TV.
eNewsChannels NEWS: -- With Valentine's Day less than a week away, last minute shoppers need not fret. The Hollywood Burlesque Festival is offering a sweetheart deal that includes a chance to win two VIP tickets and a 30% discount for anyone that buys at least two tickets. Heading into its 10th year, the Hollywood Burlesque Festival takes place March 17-19, 2023 at The Vermont Hollywood.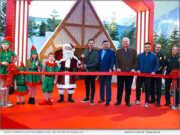 eNewsChannels NEWS: -- Actor Jason Dohring, best known for his role in Veronica Mars, joined Santa and his elves for the opening of L. Ron Hubbard's Winter Wonderland on the Hollywood Walk of Fame. Winter Wonderland has welcomed generations of children annually since 1983.
eNewsChannels NEWS: -- Hundreds of families headed to the Church of Scientology for an afternoon and evening of family fun. The annual Holiday Lights Festival included a special appearance of Santa and his elves. The deputy fire chief inaugurated the L.A. Alliance's annual toy drive.
eNewsChannels NEWS: -- Scientology Churches in Los Angeles organize their annual parade route cleanup to make Hollywood shine for the thousands of visitors expected to line the streets of Hollywood for the 90th annual Christmas Parade. Anyone wishing to help make the parade special for paradegoers and those watching on TV is invited to join a team of energetic Angelenos Saturday, November 26.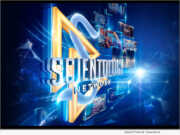 eNewsChannels NEWS: -- Curious about Scientology? In honor of World Television Day November 21, with the UN noting the increasing impact of the medium on the lives of people everywhere, the Church of Scientology welcomes viewers to satisfy their curiosity about Scientology and learn the truth about the world's youngest major religion.
eNewsChannels NEWS: -- The family fun begins on Saturday, Nov. 19, 2022, when Santa touches down in East Hollywood at the Church of Scientology on L. Ron Hubbard Way. There will be music, food, holiday treats and photos with Santa throughout the holiday season.
eNewsChannels NEWS: -- East Hollywood's L. Ron Hubbard Way was transformed into a street festival in honor of the Day of the Dead and the traditions and culture of the indigenous people of the Mexican State of Michoacán. More than a thousand guests filled the street for the celebration, a Michoacán tradition that honors the ancestors and all who have passed away.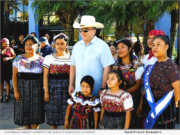 eNewsChannels NEWS: -- Members of the Los Angeles Guatemala community gathered at the Church of Scientology Los Angeles this weekend for a ceremony and Fiambre - a 500-year-old Guatemalan custom in which families join in creating a huge platter of food that is then shared by all. It is held each year as part of the observance of the Day of the Dead to remember and celebrate the lives of loved ones who have passed away.