eNewsChannels NEWS: -- As families transition from summer activities to virtual, in-person, or hybrid schooling this fall, many caregivers are concerned about providing their children with activities that are fun and educational. Green Kid Crafts, a subscription box service centered on STEAM and nature-based activities, launched their Kitchen Table STEAM program on September 2 to give families extra support this fall.
eNewsChannels NEWS: -- Talentnook, a California based ed-tech start-up, is offering parents and students affordable online homeschooling school curriculum supplement programs that can be started anytime from any location.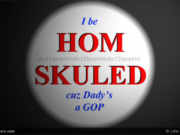 OPINION: Let's say you are a moron and a member of the treason party. Oh I'm sorry, let me make that easier to understand: Let's say you are a republican. And let's say you want to indoctrinate your progeny in private. Oops, sorry again, I mean: Let's say you want to home school your kids. Are you ready for the challenge?