Home
Tags
Hospitals and Nursing
Tag: Hospitals and Nursing
eNewsChannels NEWS: -- The Fellows of the American College of Nurse-Midwives (FACNM) Board of Governors is delighted to share the names of the 81 exemplary midwives who have been accepted for Fellowship in 2021. Last year, we revised the Fellowship criteria to increase diversity and inclusivity, resulting in our welcoming the largest group of inductees in ACNM history.
eNewsChannels NEWS: -- Due to the COVID-19 pandemic, the World Health Organization extended the Year of the Nurse and the Midwife into 2021 in Europe, to celebrate and recognize the hard work of nurses and midwives fighting the pandemic. The American College of Nurse-Midwives (ACNM) supports this decision and hereby extends this recognition to the United States.
eNewsChannels NEWS: -- Yesterday, the Senate reintroduced the Mothers and Offspring Mortality and Morbidity Awareness (MOMMA) Act, critical legislation that seeks to reduce the disparate maternal and infant morbidity and mortality rates, especially among Black and Brown birthing people and infants. The American College of Nurse-Midwives (ACNM) strongly supports the MOMMA Act.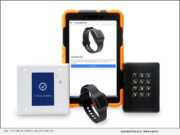 eNewsChannels NEWS: -- JNL Technologies, maker of Quantum nurse call, wander management, and access control systems, is now shipping Quantum SA, a standalone wander management system. Using the same proven Bluetooth technology as JNL's Quantum DCS product line, the Quantum SA does not require cable installation or the purchase of a Quantum server and is perfect for smaller areas that do not require centralized management.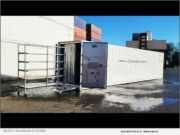 eNewsChannels NEWS: -- Mopec, the nationwide leader in pathology, anatomy, mortuary and necropsy equipment and supplies, announced a new all-inclusive cold storage container system available on a monthly rental basis to provide morgues, funeral homes, and healthcare organizations with increased decedent refrigeration capacity.
eNewsChannels NEWS: -- Premier Nursing Academy, an institution offering free, state-approved training to become a certified nursing assistant (CNA), has launched its second Florida location in Bradenton. The new Bradenton location is expected to train as many as 500 students in 2021 from the broader Bradenton and Sarasota metro area.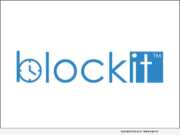 eNewsChannels NEWS: -- Blockit, the leader in highly integrated digital care coordination and scheduling solutions for health systems, today announced that Houston Methodist has selected Blockit's consumer scheduling, referral management and imaging scheduling platform to enable its highly ambitious digital access strategy.
eNewsChannels NEWS: -- Use of smartphones and other mobile devices in the healthcare setting has skyrocketed over the past decade, but infection prevention protocols designed to keep them clean have not kept pace, says PhoneSoap. In fact, research suggests as few as 13-37% of healthcare providers report regularly cleaning their devices.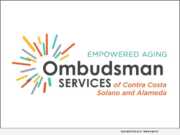 eNewsChannels NEWS: -- Healthcare Career Pathways, a collaborative educational program created by Mt. Diablo Adult Education; Ombudsman Services of Contra Costa, Solano and Alameda; and Opportunity Junction, is proud to announce the graduation of its third cohort of Certified Nursing Assistants.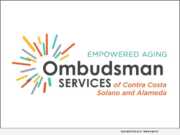 eNewsChannels NEWS: -- Ombudsman Services of Contra Costa, Solano and Alameda today announces the upcoming free drive-through PPE distribution to Alameda County facilities on Friday, June 26, 2020.