Home
Tags
Houston Business
Tag: Houston Business
eNewsChannels NEWS: -- A Dental Care is excited to announce its new teeth whitening service. When customers pay a one-time fee of $50 for their first teeth whitening treatment, they receive free teeth whitening for life. A Dental Care has five convenient locations throughout Houston.
eNewsChannels NEWS: -- The Houston Association of REALTORS® (HAR) has implemented Down Payment Resource (DPR) to bring Greater Houston area homebuyers' attention to homebuyer assistance programs in the wake of declining housing affordability. Data indicates that homebuyer assistance programs can be especially impactful in the Greater Houston area, where 89% of listings are eligible for assistance and HAR reports that only 40% of households could afford to buy a home in Q4 2022.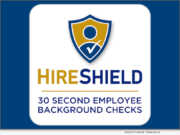 eNewsChannels NEWS: -- HireShield is excited to announce the launch of its updated platform - HireShield.com. "We had one objective coming into this, streamline and simplify the background check process," said Kumayl Alikhan, Head of Operations at HireShield. "We hear it all the time from our clients; having background check results populate instantly helps save employers valuable time onboarding a potential new hire and staying the course of their business operations."
eNewsChannels NEWS: -- On February 17, 2023, Houston, Texas pianist/composer Melvin Johnson will offer a gift to the world with his debut album, "Little Red Wagon," overflowing with musical narratives on family love and the life lessons they provide. Johnson, who once thought of himself as only a live performer, found a unique hunger for recording and production during COVID lockdown.
eNewsChannels NEWS: -- Sexy Diva World, Inc. will host its inaugural Self-Love & Sisterhood Summit on February 3-5, 2023 at Margaritaville Lake Resort, Lake Conroe. Award-winning fitness competitor and 2 time NPC bodybuilding champion Charlene Taylor, the founder, owner, and CEO of Sexy Diva World, is proven to empower and inspire women to embrace self-love and sisterhood, take their power back, and unleash their "Sexy Diva."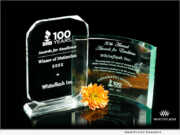 eNewsChannels NEWS: -- Whiteflash Ideal Diamonds and Fine Jewelry has received their highest honor to date from the Better Business Bureau as part of the BBB's 100 Year Centennial Celebration. The BBB recognized Whiteflash as one of a select group of companies who have been Winners of Distinction for more than 15 years in a row in the BBB's annual Awards for Excellence competition.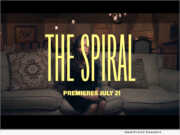 eNewsChannels NEWS: -- A $500 or $1,000 unplanned expense is enough to send an ALICE (Asset Limited, Income Constrained, Employed) family spiraling according to a report by Bankrate. Education Based Housing, a Houston nonprofit that serves ALICE families and communities knows this to be true. It partnered with Cypress creative agency, PrettyWork Creative to produce a docudrama to show situations real families face and expand the national conversation on ALICE families.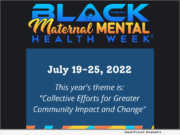 eNewsChannels NEWS: -- Black maternal morbidity is on the rise and the numbers are higher than originally reported. According to a study by the Maryland Population Research Center at the University of Maryland, Black mothers are 3.5 times more likely to experience death by pregnancy. Kay Matthews, founder of The Shades of Blue Project and Black Maternal Mental Health Week says the mental health of Black mothers is also a factor in the significantly higher numbers.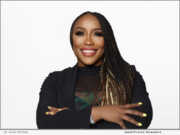 eNewsChannels NEWS: -- Highlighting the power of entrepreneurship to change the world and end poverty, award-winning B2B/diversity consultant and leader Dr. Velma Trayham (CEO of Thinkzilla Consulting Group) has been announced as the keynote speaker for TakeAway Tax's upcoming Tax Business Conference in Houston on Aug. 4.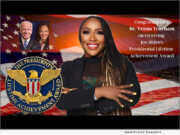 eNewsChannels NEWS: -- Honoring her remarkable leadership and service, Dr. Velma Trayham was recently awarded the Presidential Lifetime Achievement Award by President Joe Biden. The annual awards honor a select few who "exhibit outstanding character, work ethic and dedication to their communities." Dr. Trayham is the CEO of Thinkzilla Consulting.