Home
Tags
Houston Business
Tag: Houston Business
eNewsChannels NEWS: -- As part of their endeavors to assist restaurants in increasing their overall brand image through the incorporation of promotional products, Houston Embroidery Service team have published their brand-new blog providing restaurant owners with a helpful list of promotional products that is sure to positively increase the eatery's brand image, as well as its overall guest satisfaction.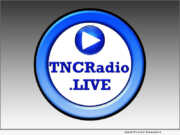 eNewsChannels NEWS: -- TNCRadio.LIVE announced today that some well-known personalities have joined with the trucker-focused Internet streaming radio station to provide new programming beginning in January 2022. Alex Debogorski, Marcia Campbell, and Dr. Christopher Cortman join the lineup of the Streaming Radio Station dedicated to truckers.
eNewsChannels NEWS: -- On Monday December 13, 2021, Conservative Activist, Award-Winning Television Journalist, and Realtor Carmen Maria Montiel filed to run for US Congress, Texas District 18, in the March 2022 Republican Primary.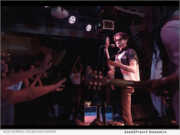 eNewsChannels NEWS: -- How a musician went viral: It all started when Nick Serena and his sister, Kaelynn, made a TikTok of Nick imitating Joe Goldberg, America's "favorite serial-killing romantic" and the protagonist of Netflix's hit show, "YOU," as played by Penn Badgley. That TikTok video has already attracted over a million views and counting!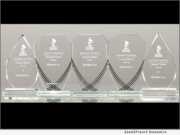 eNewsChannels NEWS: -- For the second year in a row, and for an unprecedented 5 out of the last 10 years, Whiteflash Ideal Diamonds and Fine Jewelry has been named winner of the prestigious Better Business Bureau 2021 Pinnacle Award - the BBB's top honor for excellence in quality control, customer care, and social responsibility.
eNewsChannels NEWS: -- Estes-Hightower PLLC, a Houston law firm, has attorneys that are available through monthly retainers or as some call them, legal subscriptions. The law firm recruits attorneys across Texas with credentials broad enough to cover a variety of legal issues.
eNewsChannels NEWS: -- Yogi Law is proud to announce the launch of Black Yogis Matter, an online platform created to amplify the voices of black, indigenous and people of color (BIPOC) yoga and wellness professionals and help them succeed.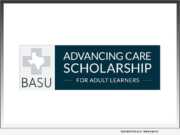 eNewsChannels NEWS: -- C. Bob Basu, MD, MBA, MPH, FACS of Houston is honored to announce the first year of the annual Basu Plastic Surgery Advancing Care Scholarship for Adult Learners. Designed to support adults over the age of 40 who live in Texas as they pursue a graduate degree as a licensed medical practitioner, physician, or nurse.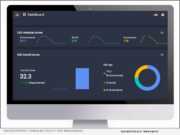 eNewsChannels NEWS: -- ESG Enterprise, today announced the launch of the world's first Carbon Neutrality Risk Management solution. As more companies trend towards pledging net zero emission by 2050, the carbon neutrality solution will become increasingly needed. The ESG Enterprise SaaS is designed to stay ahead of this trend by providing a solution to create a future-fit carbon neutrality management system.
eNewsChannels NEWS: -- Here is the 2021 business forecast for Houston's Mortgage, Restaurant, Residential Real Estate, Oil and Gas, Tax, and Healthcare Industries from EO Houston's leaders and business partners.