Home
Tags
Indiana Business
Tag: Indiana Business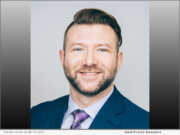 eNewsChannels NEWS: -- In the heart of Indianapolis, Indiana is a marketing agency focused on helping mortgage lenders and technology overcome obstacles, develop marketing strategies, and grow their business. That agency is Art Vs. Math. In 2019, Steven Cooley started Art Vs. Math to help improve marketing in the mortgage industry.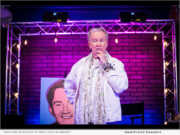 eNewsChannels NEWS: -- 71-year-old gay elder David Vass, who participated in the birthing of the gay liberation movement from seedlings, performs his long-awaited one-man show, "What Could Go Wrong?" - a series of monologues based on over 70 diaries kept since Vass was seven years old, at IndyFringe.
eNewsChannels NEWS: -- Consumer-grade 3D printers are capable of creating sophisticated embedded 3D printed electronic circuits. And, that's why Kupros, Inc. has decided to host its first competition - to showcase just that. Competition prizes will total $26,250.
eNewsChannels NEWS: -- Releasing just one album was never going to be enough for Indianapolis singer-songwriter Vandi Lynnae, who released her album "The Beginning" earlier this year. Wanting to explore her music one step further, Lynnae decided to transform her heartfelt pop album into an infectious EDM record curated of 20 songs, 9 of which are remixed from the original project.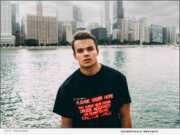 eNewsChannels NEWS: -- Tyce Treadway, a young change-maker in the business world, is changing it at 17 years old. He started as a creative, and now he is spearheading sports management in the NCAA NIL era. There is nothing he cannot do. He has been able to work with some of the most influential people in his field and has built up an incredible resume for someone who is not even 18 yet.
eNewsChannels NEWS: -- The Indiana 5G Zone will host a virtual afternoon dedicated to innovative "smart transportation" technologies on Wednesday, May 26, 2021 at 2 p.m. ET. The event, which features speakers and demonstrations from leaders in the field, will highlight the potential advantages of adopting these technologies and their impact on the US economy.
eNewsChannels NEWS: -- Ms. Vianna C. Little, Visionary at Fresh Start Now Enterprise with Ms. Freddie C. Batchelor, A Systemic Change Catalyst at Enterprise of Destiny, two mission-driven women of color professional social enterprise business owners and developers, have come together to launch Project300(™)!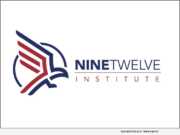 eNewsChannels NEWS: -- Performance Defense, a trusted engineering services and solutions provider for safety and mission critical industries, and the NineTwelve Institute, a full-suite software and 5G rapid development provider, announced today the release of a 5G-enabled, Mission Critical Internet of Things (IoT) gateway.
eNewsChannels NEWS: -- The Indiana 5G Zone (IN5GZ), a virtual and practical onsite innovation lab, is excited to announce an exclusive opportunity for companies, universities, governments and students to innovate and grow among some of the United States' most promising innovations in various SMART verticals.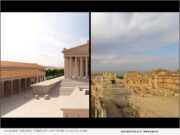 eNewsChannels NEWS: -- The famous temple complex of Baalbek, the ancient Heliopolis in Lebanon, is one of the largest Roman religious sites in the world and part of the world heritage. Baalbek has a rich history that goes back to around 8,000 BC. The remaining six pillars of the Temple of Jupiter are now a landmark of Lebanon. "Baalbek Reborn: Temples" app from Flyover Zone will launch using the latest technology.