eNewsChannels NEWS: -- Stride Autism Centers ("Stride"), a mission-driven provider of evidence-based therapy for children with autism, today announced that it has expanded to serve families at four centers throughout Iowa. Stride is now actively enrolling clients at all four locations, including Clive and Johnston in the Des Moines metro area, Cedar Rapids, and Davenport in the Quad Cities.
eNewsChannels NEWS: -- It's been a year since the manufacturing industry was hit by the COVID-19 crisis forcing businesses to get creative to manage their workforce assets. In April of 2020, the rural Clarke County, Iowa's unemployment rate jumped from 3.4% to 11.8%, and more than 100,000 workers across the state were displaced, laid off, or simply let go when businesses had to close their doors, says Clarke County Development Corporation (CCDC).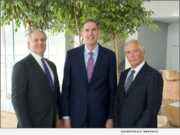 eNewsChannels NEWS: -- With over eight years in providing green, sustainable, microbial protection to businesses, schools, and medical facilities throughout the Midwest, The Heritage Group of Des Moines, IA launched a new tech company, SPMC, LLC in the summer of 2020 to be led by SPMC President John Bergman and SPMC Technical Director Joe Johnson.
eNewsChannels NEWS: -- Miller Products Company in Osceola Iowa, supplier of stock pins and fasteners as well as precision and Swiss CNC machined parts, has seen a significant increase in the demand for quick-turn and custom machining due to the post-COVID shipping challenges.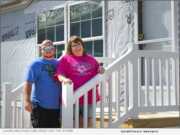 eNewsChannels NEWS: -- One thing Iowans are familiar with is wild weather, says the Iowa Manufactured Homes Association (IMHA). Positioned in the heart of the Midwest, Iowa's weather ranges from extreme cold and snow to temperatures in the triple digits.
eNewsChannels NEWS: -- Located in the heart of the Midwest, Midland Co. (formerly known as Kimle Aquaculture) announced the launch of an innovative land-based shrimp production facility in Story City, Iowa. Midland Co.'s mission is to raise sustainable, ethical, and delicious seafood.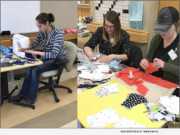 eNewsChannels NEWS: -- Since the WHO announced the Coronavirus / COVID-19 pandemic status in early March, long-term care facilities have been on the front lines of the health and safety battle, notes the Clarke County Development Corporation (CCDC).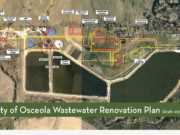 eNewsChannels NEWS: -- The Osceola City Council has approved a schedule for taking bids on construction of the updated wastewater treatment facility. A recent pre-bid meeting brought in a handful of interest, but with design and budgeting finalized, the City is now able to open the call for bids to contractors interested in undertaking the project.
eNewsChannels NEWS: -- Kendall Hunt is excited to announce they have been chosen as the manufacturing and distribution partner for OpenSciEd, a leader in the science Open Education Resource space. Currently, the OpenSciEd middle school units are being field tested by over 200+ teachers.
eNewsChannels NEWS: -- The Justice League of Food will welcome supporters, partners, community leaders, and the general public to a Grand Opening & Ribbon Cutting Celebration. Guests will include Governor Kim Reynolds.