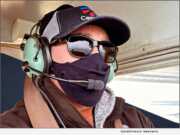 eNewsChannels NEWS: -- Zootility, a design-driven US manufacturing company, launches a mask to provide comfort and protection to both those who are wearing masks just for a quick trip to the grocery store as well as essential workers who are masked 8+ hours per day.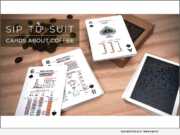 eNewsChannels NEWS: -- Something new and exciting is brewing at Art of Caffeination, a new design business that focuses on products that are all things coffee. Its first product launch - a quick-reference deck of coffee playing cards - is designed for coffee lovers, enthusiasts and gamesters alike to not just have fun, but learn something too.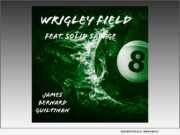 eNewsChannels NEWS: -- Will the real Stan please stand up? Before James "Slim Jimmy" Guiltinan knew that Eminem's "Stan" had become a dictionary word defined as a sort of super, but sometimes obsessed fan, he'd written one of his first two rap songs, as an Eminem "salute." The slang definition of "stan" likely originated from Eminem's song and music video "Stan."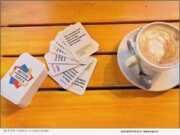 eNewsChannels NEWS: -- A new card game is on the horizon that has the potential to strengthen and improve relationships. Better Topics, a replayable card game created by Diana and Robert Indries, is a catalyst to help people have more fun, more meaningful conversations and better communication.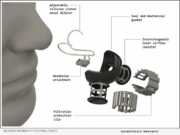 eNewsChannels NEWS: -- Modern Mammoth Technologies, LLC, is announcing the launch of a unique nasal respirator to provide more protection to more people-especially the frontline heroes. Modern Mammoth is a startup founded by two veterinarians, Dr's Valerie Fournier and Alejandro Garcia.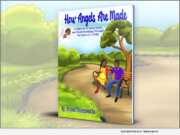 eNewsChannels NEWS: -- When Bryson Thompson, Sr.'s mother passed away from stomach cancer in 2016, he grappled with how to tell his 3-year old son that he would never see his beloved grandmother again. It was this life-changing event that sparked him to write, "How Angels are Made" (ISBN: 978-1735023809).
eNewsChannels NEWS: -- MICROSafeX announces a newly patented "unhackable" security technology / computer platform and it's working to raise money through a Kickstarter campaign set to launch on June 25, 2019 (US Patent No.: 10,061,923 B1).
eNewsChannels NEWS: -- Wetwire Robotics today announced they are launching the first in a new line of smart toys geared towards digital assistants like Amazon's Alexa devices. The first model is called Lexa Bear and is a talking teddy bear that is designed to hold an Echo Dot or connect with any Bluetooth device like a mobile phone or tablet. Wetwire Robotics has designed the bear to synchronize its mouth movements in real time to the human voice. Wetwire Robotics will be launching a Kickstarter campaign October 23, 2017.
eNewsChannels NEWS: -- The Dotz Company, LLC, an established games and toy business, is excited to announce a new product that's fun for all ages - STiKidotz. It's sure the concept will take off, that's why it's launched a Kickstarter Campaign to help get it off the ground.
VANCOUVER, B.C. /eNewsChannels/ -- NEWS: While Peon may look like an inconspicuous little plastic frog, he is about to make a vital contribution to global conservation efforts, by watering plants using water 'out of thin air.' It's all thanks to Canada's Waterator Industries Inc., who are pioneering a new use for Atmospheric Water Generation. With less than 3 percent of the world's water being drinkable, the device will save the precious stuff coming out of taps from being used for a non-consumable purpose.