Home
Tags
Los Angeles Business
Tag: Los Angeles Business
eNewsChannels NEWS: -- Light Hustle Publishing, the imprint helmed by New York Times bestselling author Anna David, has released its first business book: "No New Ideas: Everything You Need to Know About Starting a Successful Franchise" (ISBN: 978-1733853231), a step-by-step guide to franchising written by Certified Franchise Expert (CFE) Tim Conn.
eNewsChannels NEWS: -- Amongst all of the glitz and glamour that is so prevalent in the modern cuisine industry, one factor consistently and undeniably proves itself: that unforgettable, exquisite flavor will always reign superior in the hearts of food lovers. Take into account the groundbreaking story of Korea Town's/LA's newest gem, H Cafe - part of the H Hospitality Group.
eNewsChannels NEWS: -- Inside Public Accounting (IPA) named KROST CPAs & Consultants and its affiliated tax consulting practice Best of the Best and Top 200 Firms for the fourth year in a row. The firm placed 109th on the prestigious top 200 list, a substantial leap from 157th in 2016 when it first made the rankings.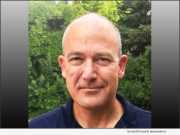 eNewsChannels NEWS: -- Mortgage Quality Management and Research, LLC (MQMR) announced today that seasoned mortgage and real estate professional Stephen Sherman has joined the firm as Chief Operating Officer. Sherman brings more than 30 years of experience in mortgage servicing, secondary marketing, warehouse lending, commercial real estate sales, corporate consulting and REO management services to his new role at MQMR, where he will be responsible for overseeing MQMR's day-to-day operations and managing the firm's long-term growth strategy.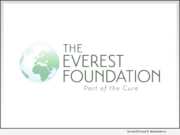 eNewsChannels NEWS: -- It's been nearly two years since the deadly impact of Hurricane Maria, a Category 5 storm that devastated Puerto Rico, Dominica and the U.S. Virgin Islands. A vital part of the region's infrastructure, medical facilities, were among the hardest hit. The Everest Foundation was one of the only non-profit, private foundations focused on helping Puerto Rico's main University Teaching Hospital get back on its feet.
eNewsChannels NEWS: -- A&J Capital, Inc. (A&J), a financial services & advisory firm specializing in EB-5, private equity, and investment management, today announced its latest milestone of repaying $27 million of capital to EB-5 investors for one of its managed new commercial enterprises (NCE). A&J serves as a manager of the NCE and oversees its day-to-day activities, including the administration of the EB-5 loan.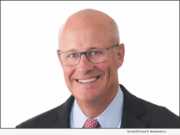 eNewsChannels NEWS: -- Nationwide tax specialty firm KBKG adds another former IRS manager to their team of experts. Mark Bodenstab joins as the firm's Director of Research & Development Tax Credits with over 30 years combined at the IRS and in the private sector.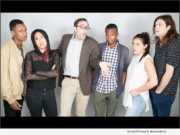 eNewsChannels NEWS: -- "Generation Z" focuses on mental health issues that young adults are currently battling. Created by and about Gen Z the series follows 5 teenagers in a therapy support group; these 5 diverse characters deal with different mental health issues and individual struggles. The show is executive produced by health brand HealthGenYZ.
eNewsChannels NEWS: -- FameUS, an imprint of UniversalCMG World Entertainment 1954, today announced the signing of Keytona, a 16-year-old singer, songwriter, actress, and model from the South to a recording contract. Keytona has been pursuing her dream to be a national recording artist since she was 8 years old. Now she has the opportunity to live out her dream.
eNewsChannels NEWS: -- The Whole Child is thrilled to announce the agency has been awarded the Parents as Teachers Home Visiting Program contract through the Department of Public Health that will triple their existing program. This contract will allow The Whole Child to increase client capacity by 300% as well as expand our geographic reach deeper into Los Angeles County Service Planning Area (SPA) 7 Southeast Los Angeles County and newly enter Service Planning Area (SPA) 3 San Gabriel Valley.