Home
Tags
Los Angeles Business
Tag: Los Angeles Business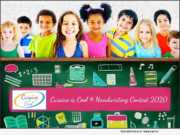 eNewsChannels NEWS: -- For some it is a "secret code," for others it is simply cursive handwriting. The annual Cursive is Cool contests kick off on National Handwriting Day, celebrated around the world on Jan. 23 each year in honor of John Hancock's birthday, the American Handwriting Analysis Foundation announced today.
eNewsChannels NEWS: -- A custom Glam-Squad for Injectables, Skin and Body Care. Specializing in non-surgical treatments, exclusive CBD facials, and an IV Drip lounge for total body results. Because every face is different, EevolveSelf focuses on individual solutions that prevent signs of aging, enhance and restore your natural beauty.
eNewsChannels NEWS: -- BabyLiveAdvice, Inc., a Los Angeles-based, woman-owned social enterprise, supports pregnant moms and parents from preconception through early childhood via telehealth, phone and chat. The company's mission is to help one million moms and their babies to be happy and healthy.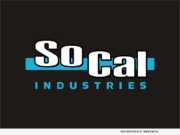 eNewsChannels NEWS: -- Holidays are now over, time to get in the know with all upcoming 2020 events! So Cal Industries shares helpful tips when attending these MUST go to festivals this year. The listed festivals are entirely diverse, based on a variety of music genres such as rock, pop, indie, hip hop, and electronic dance music. Also, differentiating each by the designated setting and music genre for all you festivalgoers and soon to be festival attendees!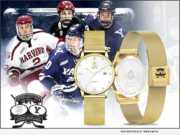 eNewsChannels NEWS: -- Beverly Hills California is known for bringing you the absolute best in sports entertainment such as Cricket All Stars and PGA Golf Tournaments. On January 11, the teams of Harvard and Yale hit the ice at Madison Square Garden with "Rivalry On Ice" and Craig Shelly Beverly Hills is the first to bring you the Commemorative Time Pieces commemorating this event.
eNewsChannels NEWS: -- KINONA, a collection of flattering, modern women's golf apparel designed to bring feminine sensibility to women's golf, announced today that LPGA legend Patty Sheehan has joined its Board of Advisors.
eNewsChannels NEWS: -- On Monday, January 13 at 8:30 a.m., attorney Larry J. Caldwell will ask the Los Angeles Superior Court to issue a Preliminary Injunction barring the Los Angeles Sheriff's Department from evicting 88-year old widow Dorothy Green from her Brentwood home of 13 years.
eNewsChannels NEWS: -- Producer/Director Victoria Marie of "Gray is The New Blonde," an award-winning and inspiring documentary about the outdated views and attitudes towards women with gray hair has perfectly captured the current zeitgeist of women worldwide owning their beautiful gray hair. The movie, which has already won 3 awards, will have its world premiere on Jan. 23, 2020 in Los Angeles, California.
eNewsChannels NEWS: -- Not all environments are created equal. Some environments are designed to limit. Some environments are designed for growth. The verdict is in: Jordan Etem and his network (Jordan Etem Networks) is meant for the latter, for growth environments.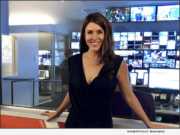 eNewsChannels NEWS: -- The Creativity Coach, Lauren Wallett has opened the Business School for Coaches with her inaugural 90 day accelerator program, Simply Irresistible, which teaches coaches and VA's how to create multiple irresistible offers that keep clients coming back for more.