Home
Tags
Los Angeles Business
Tag: Los Angeles Business
eNewsChannels NEWS: -- Robaba Mohammadi, Afghanistan's most famous artist, who paints with her mouth due to a birth defect which denies her the use of her limbs, is reacting to the Taliban's recent takeover of her homeland by building a movement to honor Heroes everywhere, and seeks assistance from those who share her goals with the Robaba Art and Cultural Center.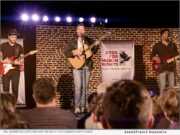 eNewsChannels NEWS: -- Bullying is a serious, often life-threatening issue. For Bullying Prevention Month, the Church of Scientology International shares the story of a humanitarian who found a simple way to change the culture of bullying to one of compassion. Rock for Human Rights (R4HR) launched its "30 Days-30 Rights" human rights school concert tour across America.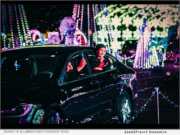 eNewsChannels NEWS: -- World of Illumination - the producer of the world's largest drive-through animated light show - is unveiling a brand new theme park called Reindeer Road in Arcadia, California. Slated to open November 17 at Santa Anita Park, the show's construction is already underway and presale tickets are now on sale.
eNewsChannels NEWS: -- This isn't your normal church bake sale, more like "Baked Sale." Temple420.org tries a unique membership drive method. Hoping that people would gravitate towards their message of hope in the End Times and join the organization less than 100 people subscribed to their YouTube channel. The for-profit church has yet to sell many NFTs as hoped. Now, they are trying gifting cannabis to new members.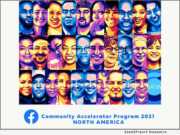 eNewsChannels NEWS: -- South Bay Mommies & Daddies, a popular Los Angeles area community platform for parents that boasts nearly 8,000 members, is rebranding and expanding as Local Anchor after being selected for the 2021 Facebook Community Accelerator Program.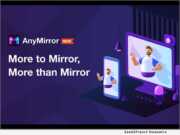 eNewsChannels NEWS: -- iMobie Inc., an innovator dedicated to enhancing software technology in the consideration of users' convenience in digital life for more than 10 years, released a fantastic mirroring application - AnyMirror. This tool enables users to mirror Android & iOS screens, audio, cameras, and microphones and stream as many devices simultaneously with different content as they need.
eNewsChannels NEWS: -- The Golden State Pops Orchestra announces their Return to the Stage with the "Holiday POPS Spectacular" on Saturday, December 18, 2021 at 8pm in the Warner Grand Theatre in San Pedro, CA. Celebrate the holiday season with Maestro Steven Allen Fox, Resident Choir Maestra Marya Basaraba, and the Golden State Pops Orchestra and Chorale with a festive performance of timeless holiday film music, traditional favorites, special guests, and snow!
eNewsChannels NEWS: -- Founder and CEO of Sneakerhabbit, Leon Fontaine had always dreamt of creating an apparel line for avid lovers of sneakers. Leon has been deeply involved in the fashion industry for years and has worked with renowned iconic brands like Kanye West, Ed Hardy, Saint Laurent, and Giorgio Armani This has kept his passion alive and has been a form of training leading up to the realization of his own dream.
eNewsChannels NEWS: -- "I think it is the church's job to look out for our follower's spiritual and financial well-being during this challenging time of global upheaval and Let's Go Brandon! Temple 420 shares what we sincerely think and hopefully, the lives of people who listen to us are better for it," says Temple 420 founder Craig X Rubin.
eNewsChannels NEWS: -- 3Films Entertainment has made an official disclosure, confirming that star actress and writer Hera Anderson will play the leading role in their highly anticipated LGBT short film "The Black Rose." At the helm of the production of the LGBT short film "The Black Rose" is Alexander Kurbonov as the Production Manager. Also boarding as the director is Sinan Yalvac.