Home
Tags
Los Angeles Business
Tag: Los Angeles Business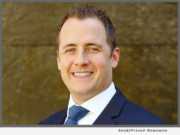 eNewsChannels NEWS: -- Mortgage Quality Management and Research, LLC (MQMR) announced today that its President Michael Steer has been recognized by HousingWire magazine in its fourth annual 2018 HW Vanguard Awards(TM) program. Steer was honored for his efforts in building a diverse workforce and establishing a strong corporate culture that values employee feedback and community service.
eNewsChannels NEWS: -- Canadian medical students and graduates are facing limitations and challenges when it comes to finding credible medical residencies. Residents Medical is offering solutions.
eNewsChannels NEWS: -- Bank of Southern California, N.A. ( OTC Pink: BCAL / OTCMKTS:BCAL ), a community business bank headquartered in San Diego, Calif., is pleased to announce its continued expansion in Los Angeles with the opening of a new production office in West Los Angeles.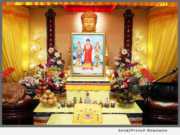 eNewsChannels NEWS: -- Amitabha Buddha is the Lord of Buddhism of the Western World of the Utmost Bliss, says True Buddha Dharma Center. According to the "Amitabha Sutra Expounded by the Buddha," this Buddha emits light that is unmeasurable and has a life that is unmeasurable. It is for those reasons, He is called the Amitabha Buddha.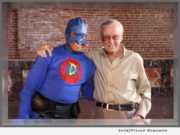 eNewsChannels NEWS: -- An evening of celebration will mark the 20th anniversary for DangerMan, America's Real Life Urban Super Hero at the Third Annual 2018 DangerMan Hero Awards, taking place on Saturday, December 8 at the California African American Museum (CAAM). During the affair, DangerMan will pay homage to his friend and recently departed mentor, comic book legend, Stan Lee.
eNewsChannels NEWS: -- Frisbee(R) Sonic, the new "square" Frisbee by Wham-O, has been added to the Fatherly list of 100 Best New Toys of 2018. The designations, compiled by a team of editors, dads and kids, honor the manufacturers who harness technological advancements, imagination and product design to churn out play products that inform, inspire, develop and entertain. Wham-O reinvented the way Frisbee(R) and all discs will fly in the future with the introduction of the Frisbee Sonic.
eNewsChannels NEWS: -- This year marked the 16th consecutive increase in the number of medical residency positions offered and Residents Medical, an educational and residency placement organization, is taking notice.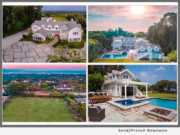 eNewsChannels NEWS: -- Luxury Estate REALTOR, Leslie Kavanaugh, has announced an exceptional property located in Malibu's most coveted neighborhood offered for $8,888,888. This exquisite property and estate offer an unparalleled combination of superior finishes, high tech services, and gorgeous coastlines views.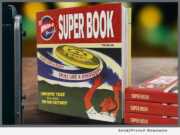 eNewsChannels NEWS: -- Wham-O, the iconic all-American recreational toy brand, will release a new commemorative book marking the 70th anniversary of the company. The book, entitled "SUPER BOOK - Fantastic Tales From Inside The Fun Factory" (ISBN: 978-0692163054), takes readers on a journey through the innovation and imagination that led to the creation of some of the world's most inventive, beloved toys and games that every family has played with for the last 70 years.
eNewsChannels NEWS: -- "I'm a woman ... living in the 21st century. My existence is not a crime, and it's not for trade. I have the right to choose, and my choice is freedom, liberty, and persistence," says Golsa Sarabi an international actress and a business entrepreneur. Being a woman means to have strength, to stand up, and to fight! To fight for freedom, for equality and for change. You are not alone ... I'm standing with you.