Home
Tags
Los Angeles Business
Tag: Los Angeles Business
eNewsChannels NEWS: -- Vape Detector, a Californian brand, has announced the launch of its line of Vape Detectors for schools, hotels, businesses, and parents. The growing popularity of vaping among young people has made it increasingly difficult for schools and workplaces to enforce policies against it. Vape Detector™ is a trademarked brand of Forensics Detectors which is a leading gas detection company located in Los Angeles, California.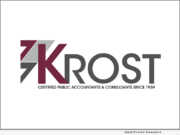 eNewsChannels NEWS: -- Los Angeles-based CPA firm, KROST CPAs & Consultants, welcomes Grant K. Miller, CPA, EA, as Principal of Tax. To begin his new role as Tax Principal, Grant will be based in our Woodland Hills office and he will provide direction and leadership to further the success of our tax department. He will also work closely with clients to manage their expectations for deliverables, services, and budgets.
eNewsChannels NEWS: -- After going virtual in 2021 due to the pandemic, the California Crime Writers Conference (CCWC) is back with an in-person, two-day event to be held June 10-11, 2023 at the Hilton Los Angeles (Culver City). This premier conference offers panels and workshops on craft and the business of writing as well as opportunities for manuscript consultations and professional headshots at modest prices.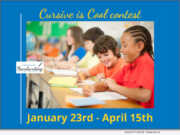 eNewsChannels NEWS: -- The American Handwriting Analysis Foundation announced that their 2023 "Cursive is Cool"® contest is now open to North American students from Kindergarten to Grade 6. Students are encouraged to enter early. Prizes will be awarded for First Place, Second Place, Third Place based on legibility and neatness.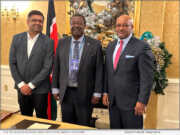 eNewsChannels NEWS: -- Intellimedia Networks, an award-winning leading provider of technology solutions for government, educational institutions, and businesses, is excited to announce the expansion of its operations into Africa with a new presence in Nairobi, Kenya. This move follows several meetings with Kenyan government officials and the Kenyan business community at the U.S.-Africa Leaders Summit in Washington DC on December 13-15, 2022.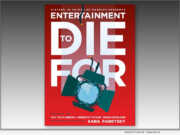 eNewsChannels NEWS: -- Sisters in Crime Los Angeles (SinC/LA) has announced the release of their new anthology, "Entertainment to Die For" (ISBN: 978-1970181388), with an introduction by award-winning novelist Sara Paretsky. Contributors to SinC/LA's "Entertainment to Die For" include a lineup of mystery writers from southern California, Arizona, and Hawaii.
eNewsChannels NEWS: -- Linbrook Press announces a new novel, "The American Outsider" (ISBN: 978-0977978038), authored by Homa Pourasgari, scheduled to be released January 23, 2023. It's a story about the inhumane slaughter and torture of dolphins in Taiji, Japan, and addresses the complex nature of the Japanese culture. It's written for anyone who cares about animal welfare and who hopes to make a difference.
eNewsChannels NEWS: -- For more than 40 years, Scientology Volunteer Ministers have responded to natural and manmade disasters. And this year was no exception. The year had no sooner started than a massive mudslide devastated Quito, Ecuador.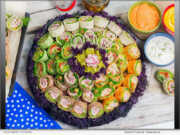 eNewsChannels NEWS: -- Good Heart Catering, the premier breakfast and lunch caterer for organizations in Los Angeles, is excited to announce the launch of its delivery service in Glendale. With a focus on fresh, chef-driven meals and a commitment to exceptional service, Good Heart Catering is the perfect solution for businesses and organizations looking for convenient and delicious food options including boxed lunches and individual meals.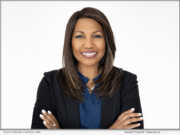 eNewsChannels NEWS: -- Sage Investment Club, an investment firm managed by an all-female, African American leadership team, today celebrates 25 years since the launch of its investment platform. Founded by Sonya Weaver-Johnson, the group offers investment education and co-investment opportunities.