Home
Tags
Los Angeles Business
Tag: Los Angeles Business
eNewsChannels NEWS: -- The campaign to re-elect Sheriff Alex Villanueva announces the launch of its new campaign video airing across local Los Angeles TV stations and online. Additional endorsements this month include: The International Longshore and Warehouse Union Local 13 workers Union Local and the El Monte Police Officers Association.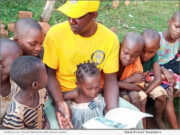 eNewsChannels NEWS: -- Scientology Tools for Life are transforming communities in the hands of a dedicated team of local leaders and the Scientology Volunteer Ministers of Wanga Parish, Uganda. The Volunteer Ministers raised funds to establish a medical clinic with a Volunteer Minister-trained nurse.
eNewsChannels NEWS: -- Fentanyl is a classic case of "what you don't know can kill you." Drug education and prevention have never been more important. Learn the truth about the deadly opioid fentanyl. And learn what you can do about it on the Scientology Network.
eNewsChannels NEWS: -- In response to unprecedented flooding in Pakistan, described by the UN as a climate catastrophe, Scientology volunteers continue providing urgently needed supplies and health care in their outreach to affected communities.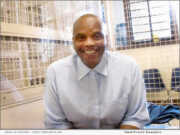 eNewsChannels NEWS: -- Compassion Prison Project Founder and Compassion in Action podcast host, Fritzi Horstman, has released a riveting, in-depth interview with San Quentin death row resident and author, Jarvis Jay Masters, author of "That Bird Has My Wings: The Autobiography of an Innocent Man on Death Row." Oprah Winfrey has recently selected "That Bird Has My Wings" as her latest pick for Oprah's Book Club.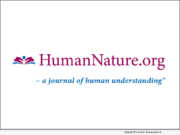 eNewsChannels NEWS: -- Announcing the launch of a new monthly magazine, HumanNature.org, dedicated to exploring human nature in all its gory and subtlest aspects, through short stories, new characters, reader feedback, and cartoons illustrative of human nature-like holding a mirror to humanity.
eNewsChannels NEWS: -- Responding to catastrophic floods that have left a third of the country submerged, a team of Scientology volunteers including doctors and other medical personnel are providing relief.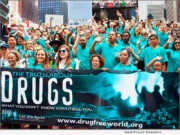 eNewsChannels NEWS: -- Scientology Churches provide tools anyone can use to help end the overdose crisis. According to Centers for Disease Control and Prevention, more than 105,000 lives were lost due to overdose in 2021. There are five simple things anyone can do to take effective action against overdose deaths.
eNewsChannels NEWS: -- Seven years ago, mother, grandmother and pole athlete / movement instructor, Sharonette Briggs, found herself stuck in a dead-end job and dealing with a devastating personal loss. Her business partner, Thomas McKenna was confronted with a cancer diagnosis that forced him to reconfigure his life in very basic and intimate terms. He shared some of his stories with Briggs and a vision was formulated to create a platform using art and writing as a healing diversion. Finding Erotica (FE) was born. (MATURE)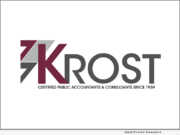 eNewsChannels NEWS: -- Los Angeles-based CPA firm, KROST CPAs & Consultants, appoints Matthew Weber, CPA, MAcc, and Jonathan Louie, CPA, MST, to join KROST's Principal in Development (PID) program.