Home
Tags
Management and Career Moves
Tag: Management and Career Moves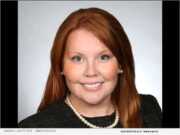 eNewsChannels NEWS: -- SimpleNexus, developer of the leading homeownership platform for loan officers, borrowers, real estate agents and settlement agents, today announced the hire of mortgage industry veteran, Andria Lightfoot, PMP, CSM, as vice president of professional services.
eNewsChannels NEWS: -- The shareholders of MondoBrain have brought to a successful close a derivative lawsuit against its former CEO. As a result of a mutual settlement agreement, Augustin Huret is no longer affiliated with the company and has no ownership stake.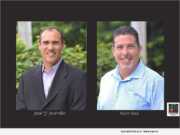 eNewsChannels NEWS: -- Currie Sowards Aguila Architects (www.csa-architects.com) recently announced the appointment of two new Principals, Keith Beal and Jose "JJ" Jaramillo, AIA, LEED AP.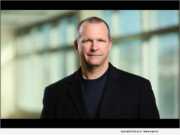 eNewsChannels NEWS: -- FormFree today announced the appointment of payments and banking fintech pioneer Paul Finch to its board of directors. Finch is best known for his 16-year tenure as CEO of Early Warning Services (Early Warning).
eNewsChannels NEWS: -- Keith Eckhardt has been named to take over the local Edward Jones office located at 1763 South 8th Street, Ste 1, in Colorado Springs, Colorado, the firm announced today. Eckhardt transferred to the Cheyenne Canyon community from an Edward Jones office in the Widefield community.
eNewsChannels NEWS: -- EPIC Insurance Brokers and Consultants announced today that Jeremy "Jez" Lawson has joined the firm as Managing Principal of its expanding Contingency Risk Practice group.
eNewsChannels NEWS: -- FormFree today announced the election of serial entrepreneur, mortgage banking executive and author James Deitch, CPA, CMB, to its board of directors. Deitch, a mortgage industry veteran of three decades, has counseled over 200 financial services businesses, served as president and CEO of five federally chartered banks and served on advisory panels for Fannie Mae (OTCMKTS: FNMA), Freddie Mac (OTCMKTS: FMCC), Truist (NYSE: TFC) and Wells Fargo (NYSE: WFC).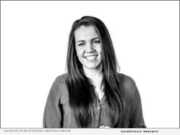 eNewsChannels NEWS: -- Valentis today announced that Martha Hunter will become the company's first-ever Vice President of Strategy, effective March 2021. She fills a new position helping the company meet growing demand for expansion.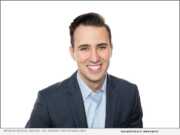 eNewsChannels NEWS: -- Dr. Rodney Kryzhanovskiy, a general dentist with a passion for transforming lives, joins the admired team of general and specialty dentists at the Spodak Dental Group. He strives to relate to each patient and understand their needs, desires and concerns, and to help them achieve optimal dental health that aligns with their lifestyle.
eNewsChannels NEWS: -- Loren Data Corp. (LD.com) today announced the appointment of Don Reigrod as Senior Vice President - Corporate & Business Development.