Home
Tags
Management and Career Moves
Tag: Management and Career Moves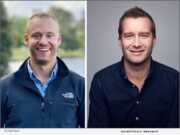 eNewsChannels NEWS: -- TeamSnap CEO and co-founder Dave DuPont announced today new additions to its executive team. Global tech leader Woody Hartman joins TeamSnap as President and Head of Product, overseeing business operations for the industry-leading sports platform. Partnership executive Alex Underwood has been named General Manager of Advertising and Commerce.
eNewsChannels NEWS: -- NEXT Mortgage Events LLC (NEXT™), creator of NEXT women's executive mortgage summit and NEXTMortgageNews.com, has announced that it has added two key positions to support the expansion of its digital footprint.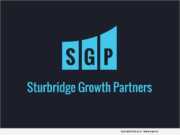 eNewsChannels NEWS: -- Sturbridge Growth Partners, a boutique management consulting firm dedicated to driving profitable growth for clients through innovative approaches to pricing and value management, announced today that Tom Nagle has joined the company as an Advisory Partner.
eNewsChannels NEWS: -- The Santa Fe Group (SFG), a not-for-profit, action-oriented think tank with a passion for improving lives through oral health, announced today the new emeritus status of one of its founding members, the election of three new board members, and the appointment of a new Senior Scholar, all esteemed healthcare leaders in their fields.
eNewsChannels NEWS: -- Digital mortgage leader Maxwell has announced Altavera Mortgage Services founder and former CEO Brian Simons has joined the company as president. Simons comes to Maxwell with 23 years of experience in the mortgage industry, including capital markets, loan origination and default management.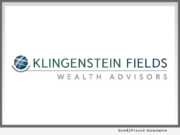 eNewsChannels NEWS: -- Klingenstein Fields Wealth Advisors (KFWA), a wealth management firm with approximately $4 billion in assets under management, is pleased to announce that Andrew Crofton has joined the firm as a Managing Director.
eNewsChannels NEWS: -- Today, Point-of-Care Partners announced the appointment of Jocelyn Keegan to the Intersection of Clinical and Administrative Data (ICAD) Task Force. ICAD was formed by the U.S. Department of Health and Human Services' Office of the National Coordinator for Health Information Technology-administered Health Information Technology Advisory Committee (HITAC)
eNewsChannels NEWS: -- Current Builders has announced the addition of three new partners to the fast-growing construction firm. Seasoned professionals Chip Angenendt, Vice President West Coast Division and Mike Gillette, Vice President CB Structures, along with rising star Brett Schreiber, have all demonstrated an outstanding commitment to the firm. Their promotions are effective immediately.
eNewsChannels NEWS: -- iQ International AG (ISIN CH0451424300/WKN A2PAA5/Symbol IQL), a multinational Sustainable Technologies company publicly traded on the Regulated Market of the Frankfurt Stock Exchange with its global head office in Zug, Switzerland and North American headquarters in Scottsdale, Arizona, is adding three industry leaders to its Advisory Board to assist the Company in its expansion plans.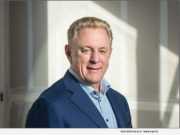 eNewsChannels NEWS: -- Current Builders, a leading Florida construction firm, today announced that Michael Taylor has been appointed CEO/President. Taylor, who has been President of the firm since 2003, was expected to assume the CEO role upon the retirement of Charles P. "Chip" Reid.